Brokers should not be taking their foot off the gas because of COVID-19. Instead, the head of Quicken Loans says now is the perfect time to ramp things up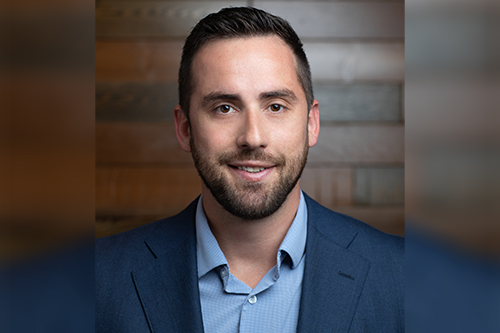 In the earliest stages of the COVID-19 pandemic, the virus wreaked havoc on the U.S. economy, forcing the Fed to take action and help stabilize the mortgage market by purchasing an unprecedented $183 billion of mortgage-backed securities in just one week.
Since then, things have settled, and rates sit at historical lows. With the stock market so unpredictable and unemployment rates in the U.S. at record highs, mortgage brokers should be looking to do their part to help Americans find and save money where they can.
"Brokers should be focusing on refinances. Focus on your past clients and double down on your marketing," said Austin Niemiec, executive vice president of Quicken Loans Mortgage Services (QLMS).
These low rates caused a surge in mortgage refinances, so much so the Mortgage Bankers' Associations actually doubled its refinance projections for 2020, predicting approximately $2.61 trillion this year.
As social distancing rules and stay-at-home guidelines were put in place to help stall the spread of the disease, real estate showings, closings and appraisals ground to a halt causing purchase deals to completely dry up. Even though brokers are busy with refinance activity, Niemiec says it's important for brokers to not forget about their purchase pipeline.
"Continue to work pre-approvals, communicate with real estate agents and follow up with all the folks in your pipeline looking to buy a home," he said. "Even though the loans aren't flipping right now, they will, and brokers need to trust the process and keep following up."
The mortgage industry is known for its competitiveness, and it is no secret that while some originators are struggling, others are thriving. The brokers who took the time to build strong relationships with multiple lenders are the ones who are pulling ahead of their competition now, added Niemiec.
"Choice and optionality are a broker's superpowers," the leader of QLMS said. "There's been a narrative in the industry over the last couple years, that some associations and some of our competitors have been preaching, saying you should only partner with a handful of lenders, but now we are seeing that narrative backfire and hurt brokers."
With each lender reacting differently to the crisis, whether that's through significant overlays on products, increased rates, pulling some offerings out of the marketplace – or just minor changes to the process – having diversity and choice to navigate and pivot where needed has become a huge advantage for brokers. Others who limited their lender relationships and have now seen products go away are left emptyhanded, searching for a back up plan.
It's clear that brokers are coming to that realization too. Nearly 600 additional brokers joined the QLMS network in April, blowing the previous monthly record out of the water. Niemiec says May is on pace to beat that new record.
"The beautiful thing about the broker community is they are experts, and they know when they need to act. Those who weren't already partnered with us are coming in record volume," he said.
On top of doubling down on marketing, focusing on follow ups with past clients and reaching out to new lender partners, Niemiec says brokers should also use this time to continue educating themselves and stay on top of the market.
"The brokers that can educate and translate; those are the ones who are going to convert clients and also earn more referrals from those clients," he said. "They will become known as a source of stability and knowledge during times of uncertainty."