Longstanding mortgage lending company Quicken Loans Mortgage Services reflects on pandemic preparedness and overcoming challenges over the past couple months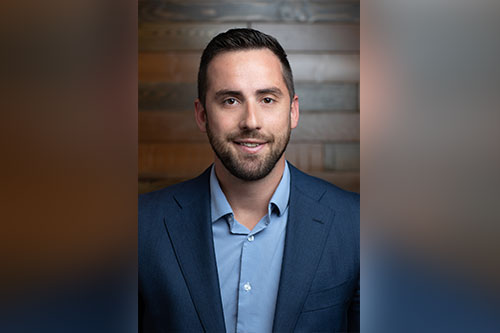 Just about two months have passed since the entire Quicken Loans Mortgage Services (QLMS) team transitioned to working from home. During this time, when many were left scrambling, they had their largest closing month in company history, with faster turn times. Not only did the COVID-19 pandemic not shake them, they are prepping to come out the other side stronger than ever.
When QLMS started focusing their business continuity plan on pandemic preparedness and testing work-from-home strategies in mid-January, everyone thought it was crazy. But looking back, that level of preparation is exactly what made the transition so seamless.
"We were really proactive, so when it came time to make the full transition to working remotely, the bugs were all ironed out," said Austin Niemiec, executive vice president of QLMS.
There were two main priorities through the planning process: protecting the health and safety of the team and keeping things running smoothly for their partners. With those two missions in mind, they went to work. Quicken Loans spent millions of dollars making sure every team member had exactly what they needed to operate efficiently from home, including equipment like laptops and monitors. By investing in the team, Niemiec says the second priority to protect partners and their clients came naturally.
"It was incredible to watch; not just our team members virtually coming together, but also our partners working seamlessly with us to get through this." said Niemiec. "When there's adversity, people either rise to the occasion or crumble under pressure, and we, along with our partners, rose."
While the process was smooth, there were definitely challenging moments where quick thinking needed to come into play. As everyone swiftly got settled into the new remote structure, the company was faced with 50 new account executives who were starting that week. Having never trained an entire class virtually before, leadership went to work creating new online content, building a training plan and shipping the necessary equipment to the newest members of the team, all within record time.
"Looking back, we were faced with challenges, but we were prepared to pull it off and it's given us the confidence to actually increase our hiring goals," said Niemiec.
Other companies that were less equipped for the changes may still be figuring out how to adjust and could be feeling a sense of survival mode but, with the success QLMS has seen so far, Niemiec says they feel confident to use this time to build new skills within the team and find new ways to support broker partners.
"People have really embraced video conferencing and working from home. We're also recognizing wild efficiencies in what can be accomplished when we meet virtually versus in person," he said.
Across the industry, innovation is hard to ignore; from digital appraisals, companies working together to develop new solutions and e-closings. Pushing the envelope and keeping their promise to always support their partners with new technology, tools and marketing remains a big focus at QLMS. In fact, Niemiec hinted at some planned tech rollouts in the coming weeks.
Coming out the other side, Niemiec predicts there will be more flexibility, and likely an office-home hybrid structure in the future. Right now, he says there's no rush to get back.
"We are blessed at QLMS to be operating at full speed during this pandemic. That gives us the luxury to plan, improve our spaces and make sure when we do go back, it's done right. We are excited to get back into the office, but there is no need to scramble."