In the age of social media, video can be one of the most impactful forms of marketing. One expert shares his tips on making the most out of your videos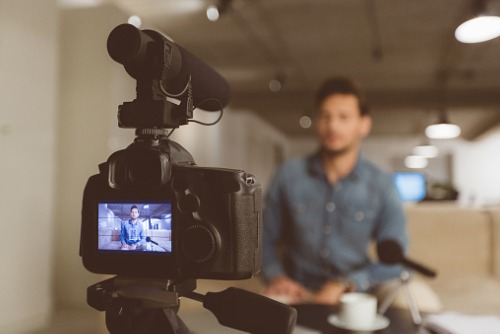 Videos have become an increasingly popular and important strategy in digital marketing. Developing rich and effective content and then getting the most mileage out of that content, however, can be a difficult task.
Creating a thoroughly planned promotional strategy from pre-production to post-production is the first step to getting the biggest return on investment from your content, said Jeff Kunken, director of creative accounts at BrightTalk, in a recent webinar.
"Marketers need to be encouraged not just to think about video production alone. It's about getting the maximum use of the content we are about to create, how it can be stretched and how it can tell a story over time," said Kunken.
From creation to follow-up content, promotional emails and short videos, all stages of video marketing should be considered from the very start. A simple roadmap for these considerations is to follow the three P's: planning, preparation and production.
Planning
Kunken suggested always starting with business needs in mind and use that to decide on what the video is meant to achieve. Is the video driving a launch, tied to a product, or promoting an event? Having a clear understanding of what should be gained from the video is an important place to start in creating valuable and interesting video content.
It's also important to understand that planning a video campaign is quite different to other marketing campaigns, such as email send-outs or blogs.
"There's a different time horizon for producing video that you need to be aware of and a lot of coordination is required which is something that some people aren't used to," he said.
Preparation
Preparing the talent, whether that's yourself or another expert, is a crucial part of creating good video content. Spare no detail when it comes to going over the location, what to wear, tips on what to do and what not to do in front of the camera and most importantly, the message that needs to be delivered.
"It's also really important to talk to stakeholders that have to weigh in early in the process. It's about building consensus quickly and understanding what those parameters are," said Kunken.
Having contingency plans in place is also something that will make the content creation process much smoother. Kunken said there have been many video shoots where something has gone wrong and having the ability to adapt on demand is key.
With the campaign wire-framed, preparation for production should include going over every step carefully, from the reason for creating the content to ways the audience can take action, in efforts to create a general arc.
Production
When producing the video, decide on what type of relationship is trying to be established with the audience. For testimonials and direct-camera appeals, straight eye contact should be considered, said Kunken. Alternatively, there's "across the lens" where the subject is talking to someone off camera, which can come across as more conversational.
"Depending on the message, those stylistic choices can impact the look you are going for," he added. Direct-camera appeal often requires less editing, crew and gear, but doesn't always save time and can be more limiting. For a low budget option, a smartphone can be a great tool.
To increase the return on investment in a project, find ways to edit and repurpose different parts of the video to create teasers by leaning into the big moments and finding little impactful portions of the video.
"For one production day, you get the primary piece of content, but also up to five pre-promotion pieces as well," said Kunken.
While sometimes it makes sense to use the same content and push it on multiple channels, Kunken says it can sometimes be worth it to modify for either YouTube, LinkedIn or Facebook. "Know your audience, know the environment and customize to both, if possible," he said. For example, many LinkedIn users scroll on their mobile device and often on silent mode, so adding subtitles to your video can be very helpful.
After the video is produced, it's important to consider next steps. Once it goes live, the work doesn't end there. The call to action may be the most important component as viewers should be directed toward a destination after viewing the content.
"At the end of the day, every video is about driving someone somewhere else, the call to action is critical," said Kunken.
Making sure it's a natural and easy step to get to that final place is vital, whether it's additional content, a website or an application.