UWM's latest product announcement has sent brokers jumping – but what lies behind the CEO's appeal?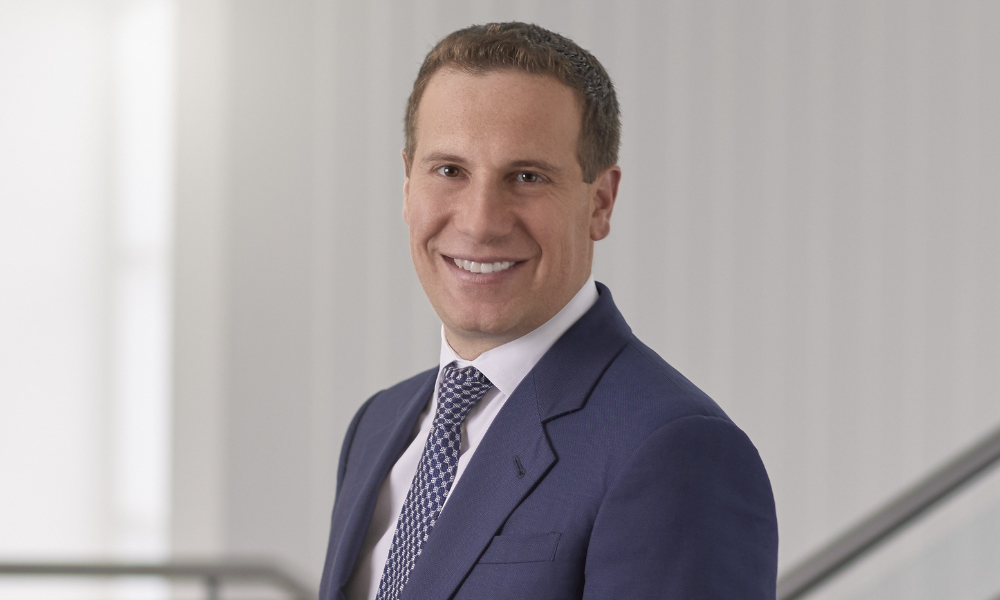 "Let your plans be dark and impenetrable as night, and when you move, fall like a thunderbolt," so said Sun Tzu in his famous military treatise, The Art of War.
By the looks of things, United Wholesale Mortgage (UWM) president and CEO Mat Ishbia has taken Sun Tzu's advice to heart.
The company's latest product, Bolt, could have the same effect on the mortgage industry as a cavalry charge slicing through a startled infantry line.
Designed to complete the approval of a loan in mere minutes rather than hours, Bolt has been hailed as a game-changing tool for brokers.
It's early days yet, but the signs are that LOs have embraced the product with all the joyous enthusiasm of a castaway who's just been handed a speedboat.
Read more: United Wholesale Mortgage launches "game-changing" platform
The platform has become the company's latest milestone in what has been a roller-coaster year for UWM - and it's only September.
From the highly controversial broker ultimatum back in March to his very public wrangles with main rival Rocket Mortgage, Ishbia has ruffled quite a few feathers during the last nine months, displaying a fierce zeal to his cause that is often unsettling to watch but few dare to match.
In the wake of the broker ultimatum, he was accused of cheapening the image of the industry by many insiders. Former Mortgage Bankers Association president and CEO David Stevens went as far as to suggest Ishbia's behavior made him look like a used car salesman.
In response, UWM's CEO gave as good as he got. "His relevance in the industry is about zero," he said witheringly. Without stopping for breath, he also took a swipe at the National Association of Mortgage Brokers for good measure.
The car salesman comparison may have even pleased Ishbia – at their worst, second-hand car dealers are untrustworthy and unethical, but they are also streetwise, territorial and instilled with a survival instinct. Qualities one thinks would appeal to Ishbia.
The dust hadn't settled when he went on the attack once again, announcing that he intended to beat Rocket as America's largest mortgage lender by 2024.
Only time will tell whether he achieves his goals, but Ishbia has established an impressive record so far.
Read more: United Wholesale Mortgage's Mat Ishbia bites back
Earlier this month, UWM reported record loan volume of $59.2 billion in originations, up by $10.1 billion compared to the previous quarter.
And according to Forbes, his net worth currently stands at $8 billion, making him the 234th richest man in the US.
Like many high-flying wealthy individuals, Ishbia likes playing to the gallery and courting media attention. In his regular video appearances, he talks at breakneck speed, words tumbling out of his mouth as though there weren't enough minutes in a day to project his thoughts.
But while his machine-gun delivery and straight-talking may rub many people up the wrong way, most brokers are more than happy to ride along on the UWM express train. At the end of the day, they are hard-nosed pragmatists who want results and clear answers to specific problems, and Ishbia delivers.
As the Queen song goes, 'I want it all, and I want it now'.
"I don't worry about things I can't change," he said in his latest interview with MPA about the rate hike. Those things he feels he can change, however, are a totally different matter.
Earlier this month, he announced to a startled mortgage industry that UWM would start accepting cryptocurrency as payment before the end of the year.
Even if he appeared uncharacteristically unexcited when quizzed for details, it would be a major surprise if Ishbia were to backtrack on the idea.
Now, on the back of Bolt, UWM is about to launch Appraisal Direct, which Ishbia claims will allow "the best appraisers in the country" to work directly with UWM and cut out the middleman. Yes, he is about to take on the AMCs.
Economic storm clouds may be gathering globally that could yet scupper his best laid plans. Rising inflation and rate rises, as well as soaring energy prices and major labor shortages, could all conspire to send the world spiraling into a post-COVID recession, although Ishbia would probably shrug his shoulders at the mere thought.
And anyway, would you be willing to bet against him?