Margin compression, inflation and high rates are conspiring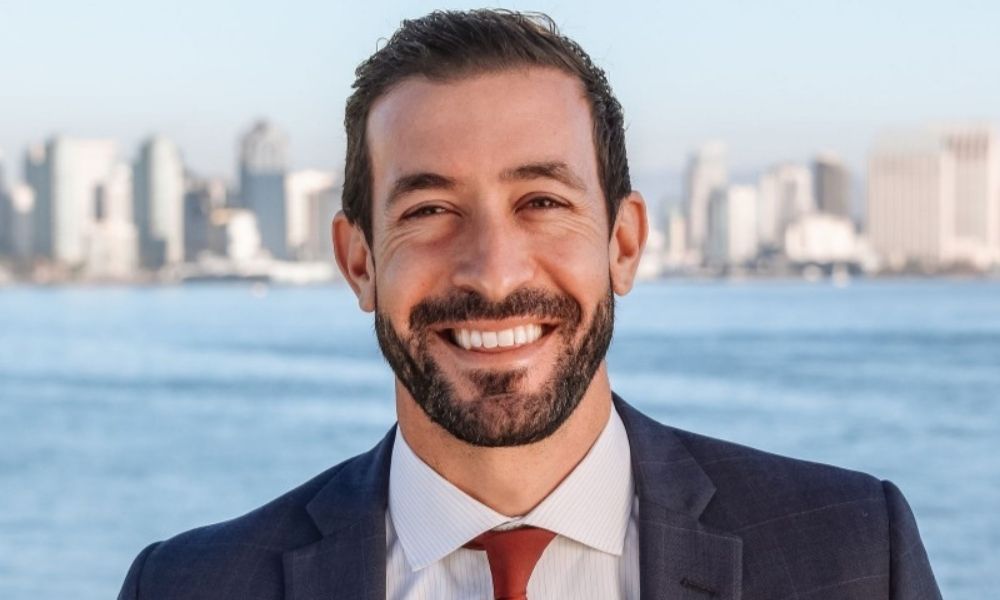 You could say David Temko (pictured) has mortgages coursing through his veins.
Maybe that's because his father was a commercial and residential real estate broker, and that, at the very least, Temko grew up soaking up industry lexicon from a very young age.
"He was a pioneer in the space, so I always appreciated the entrepreneurial spirit," he said of his father.
Having followed in his footsteps, Temko's rise in the mortgage industry has been meteoric. From his first foray in the space as a commercial real estate broker a decade or so ago, he is now the president of San-Diego based brokerage C2 Financial Corporation, one of the country's largest mortgage brokers and home to more than 900 loan originators.
"I actually built a commercial division for C2, it's one of the verticals that we have, and, over time, I've kind of delegated that out and really lead the company in all verticals," he told MPA.
"It's an opportunity for me to truly lead the charge and showcase what C2 is and how it can really make a greater impact in the community across the nation and bring on really top-notch loan officers."
Read more: C2 Financial Corporation hailed as nation's top brokerage
As C2's originators work with more than 100 wholesale lenders, the company says it receives "preferred pricing and service" from their partners.
"We have a war chest of amazing wholesale lenders, and those relationships run very deep. Some get the broader and larger amount of our loan volume because they're hyper competitive and because they provide greater innovations and technology that are easier for my loan officers and their borrowers to capitalize on," Temko said.
Thanks to having these resources, C2's loan officers could close "as fast as eight days", he added.
If the fundamentals at C2 appear sound, they need to be. 2022 is already shaping up to be a hugely challenging year for the mortgage industry, with concerns about job losses sparked by margin compression, as well as higher rates and soaring inflation.
Read more: Wholesale lender lays off 348 workers
Recent events bear this out. This week it emerged that Texas-based Stearns Lending LLC will be laying off 348 workers by the end of the month. According to an MPA report, the move was prompted by the closure of its wholesale channel following its acquisition by Guaranteed Rate.
In addition, although mortgage experts have been at pains to dismiss fears of a real estate 'bubble', consulting firm Kearney last week warned that the sector was plagued with zombie companies (firms that have been operating for 10 years or more, but barely break even) and that there was a significant risk they would be filing for insolvency when interest rates rise (they now stand at 3.72% for 30-year fixed-rate mortgages, up from 3.64%).
And with reports of a home sales drop of 4.6% last month, amid ongoing price rises and supply shortages (down 40.5% from pre-COVID levels), and with refi demand falling by 13% last week, it may well be a case of survival of the fittest.
Temko nonetheless expressed optimism about the company's prospects, even though he recognized that the refi boom was effectively over, and that with inventory at a premium, it would mostly be all cash buyers or borrowers "extremely well qualified" or in touch with "the right mortgage broker" who'll be standing at the front of the line.
"It's a function of identifying who is active in the market, who has better margins and who is willing to compete. Once they fill up that bucket and they move themselves out of the market, my loan officers can pivot to the ones that are aggressively in it. So, I feel super confident that we are in a better space going forward," he said.
Whereas banks and correspondent lenders would struggle with margin compression, he claimed C2's loan officers could obtain a better rate and pivot from lender to lender, thereby giving the opposition "a run for their money".
They are bold assertions, but Temko's bullish confidence may be explained by his philosophy – a mixture of circumspection and dogged determination.
"You've got to be focused on your craft and continuously improve every day," he said. "Every space you're in is a milestone to get to where you're going. There's a tendency to be kind of impatient, which is very common in this day and age."
He said the biggest mistake young brokers made was to "get in above" their means, advising them instead to keep their overheads low and to "stick at it" when times were hard.
"Nothing good comes easy," he suggested. "Understand that process and just kind of master your trade and cut your space, because everything's competitive. Be passionate about that and kind of drill down."