"We're enabling companies that don't have the same kind of technology to compete better with the likes of UWM"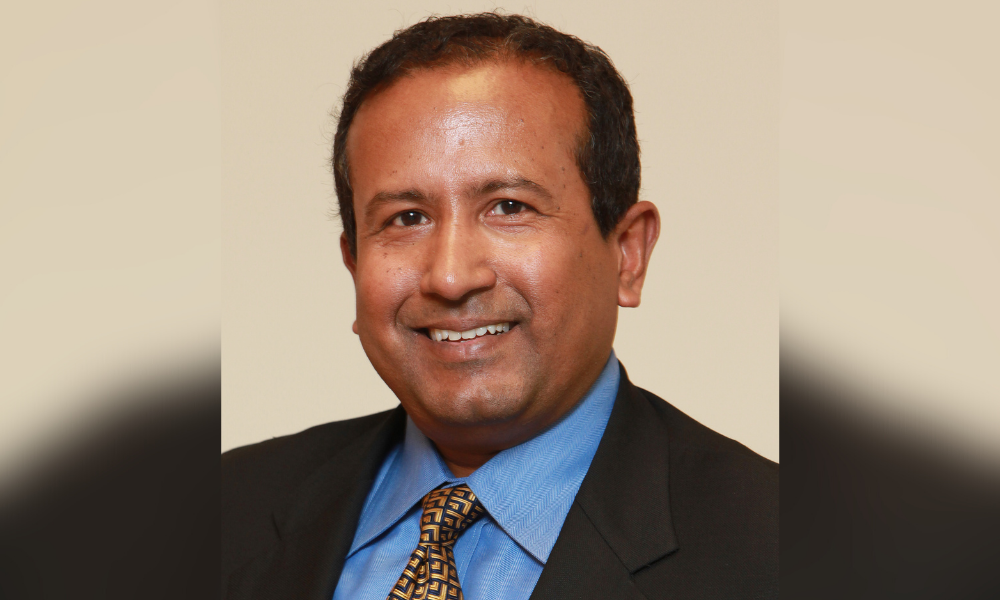 Digital lending solutions leader Tavant and its new partnership with investment management firm Bayview Loans is further evidence smaller firms are seeking to compete with large wholesale lenders in the technology stakes, the company's chief revenue officer Hassan Rashid (pictured) has told MPA.
The Silicon Valley-based firm last week announced it would be providing Bayview with its FinXperience end-to-end digital lending platform, which provides real-time data exchange while reducing processing time and loan origination costs.
In a statement, Tavant said the partnership would enable Bayview, which has approximately $15.8 billion in assets under management, "to rapidly expand its wholesale business over the next two years" through its wholesale mortgage provider and subsidiary, Lakeview.
The Silicon Valley-based firm reputedly serves one out of every four borrowers in the US in what is a highly lucrative $4 trillion market. The company has also added a string of partnerships with software firms in recent years to use its products, including Mortgage Coach in 2017, ServiceLink's EXOS technologies in 2019, and Ellie Mae in 2020.
Read more: Don't fear the tech, head tells feet-dragging brokers
Rashid said the agreement between the two companies was evidence that people's expectations were changing and that smaller firms were rising to meet the challenge posed by big wholesale lenders.
This was because wholesale lenders like UWM had enabled technology to better serve customers, in addition to helping brokers make decisions without having to over-rely on a manual process.
Speaking to MPA, Rashid said: "We're enabling companies that don't have the same kind of technology to compete better with the likes of UWM - where brokers' expectations are very high - that's why Bayview came to us."
Tavant's FinXperience broker platform, which is also intended to provide a more seamless experience for both borrowers and mortgage professionals, is proving to be a popular choice in the mortgage industry. In April last year, Fairway Independent Mortgage – regarded by Rashid as one of the pioneers in the digital lending market - also incorporated the tool.
Read more: Tavant powers Fairway Independent Mortgage's digital platform
Asked why he felt the product had an edge over rivals' offerings, Rashid said it was because Tavant was able to tailor FinXperience to the client's needs.
"We've been in business now for 21 years, and one thing has been very consistent in our experience - we believe that one shoe does not fit all," he said.
"We have a customer success group that's above and beyond the engineering and product group that works hand-in-hand with the lenders to really understand their needs."
The latest announcement also follows the July launch of its new, AI-powered end-to-end loan service platform solution, Touchless LendingTM.
Asked if both brokers and borrowers were more receptive to the concept of fully-digitized mortgages, he said: "It's happened to a large degree - it depends on the demographics - but we have reached a tipping point. That's why we are investing in touchless lending to enable that to happen.
"If you look at the demographics, there is no doubt expectations have clearly changed in terms of how millennials, Generation Z, or people of our generation want the experience to be - and they want the experience to be very digital."
He said Tavant was "really working" on developing touchless lending to achieve that goal. "We have identified clear metrics that we're working on with our customers to help them reduce their costs of origination - we're very focused on that," he added.
"We believe there is a there is a cohort of loans out there that can be originated touchless. This industry is very fragmented - there's still a lot of participants in the process, and no-one's really been able to take a loan all the way through touchless to date - I've been in this industry almost 30 years now and I haven't seen it.
"But we are clearly committed to doing that because we've identified a set of lenders who believe in that."