Nerdwallet housing expert on the virtue of patience and saving for the odd plumbing catastrophe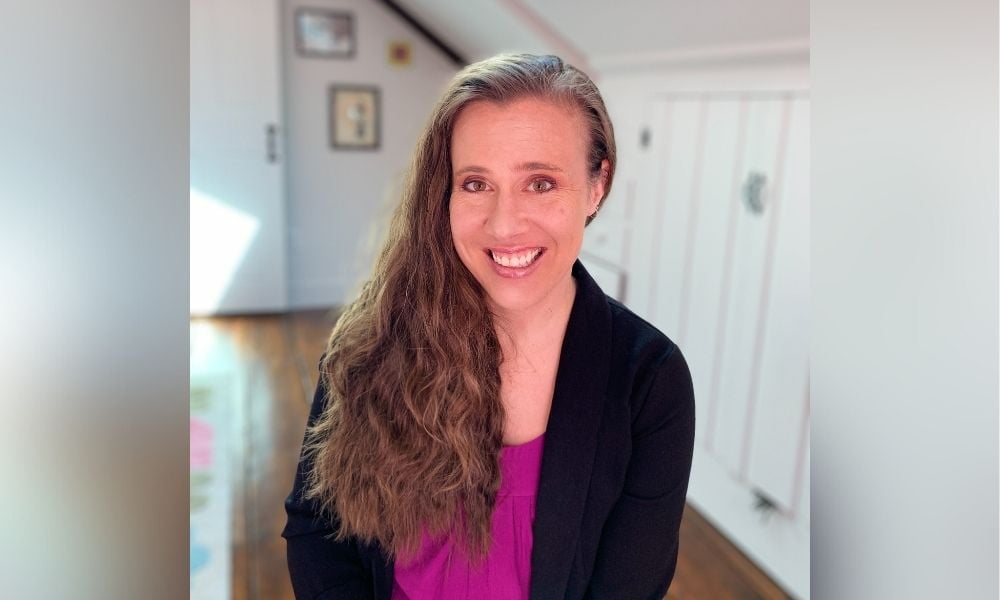 Prior to joining NerdWallet in 2019, Kate Wood devoted much of her time working freelance for various publications, mostly writing about two of her passions – home ownership and home renovation.
Now firmly established as lead writer at the fintech company (she described her colleagues as "intelligent" and "compassionate"), she believes she has found the perfect vehicle to express herself. A sort of home from home, no pun intended.
"What really excited me was having the opportunity to work at NerdWallet to help people, to be really informed about the decisions that they're making in deciding to become a homeowner," she told MPA.
"We try to be very understanding of people's different economic circumstances, particularly in the current housing market in the US. If you already own a home, it's a great time to be a seller, but if you're selling a home, you also become a buyer, and it's a really difficult market for them."
Read more: NerdWallet – gazing into the crystal ball
She should know. As a relatively new homeowner herself (she bought her first home in September 2020), Wood is all too aware of the trials and tribulations of the house buying process.
"If 2020 seemed like a difficult year, we had no idea at the time how difficult it was going to get in 2021, and that 2020 was actually a pretty good market in retrospect to buy a home in," she said.
The COVID pandemic also played a major part in changing households' habits. For renovation addicts, having to spend more time at home gave them a perfect excuse to renovate or repair their properties - a trend NerdWallet has observed closely.
"For a lot of people, the decision isn't so much sell or don't sell; it's sell or upgrade. A big part of what we do is helping people to think through all of those different options, particularly because some of the products out there, like some of the refinance loans that are available, aren't necessarily as familiar to people.
"They think that because it's a home renovation, they need to just use cash savings to pay for that, when there are multiple different options that one can use to pay for that kind of larger upgrade."
As for buyers, she recommended setting aside a small emergency fund, separate from the "general cushion" of living expenses for urgent home repairs, such as "a plumbing catastrophe", particularly as trade people tend to accept only cash or a check.
Read more: Homeowner survey's shock findings
Among the most widely understood issues in the US housing sector is the home shortage crisis – although experts cannot agree on the actual number, estimated to be between one and five million or so units depending on whether you quote figures from the former, the National Association of Homebuilders, or the latter, the National Association of Realtors.
For its part, NerdWallet recently concluded that the number of homes on the market had fallen by a massive 55% since September 2019.
Quibbling over data aside, there is no doubt the lack of inventory and affordability are the two biggest issues affecting first-time buyers, Wood said.
"They are really facing a lot of difficulties in this market… it is even worse at what we would call the starter home level – your smaller two-bedroom home – because there are very few available," she added.
"Many lenders also restricted their lending during the course of the pandemic, particularly to buyers who they considered to be a little bit riskier. That meant raising minimum credit scores, particularly for loan products like FHA loans."
She advised anyone looking to buy a home in 2022 to have a mortgage pre- approval, "so that all of your financing is ready to go", and to work with a buyer's agent who is "really knowledgeable about the area" and can help keep contingencies to a minimum.
Read more: Mortgage pre-approval advice for new home buyers
"A seller [must] have confidence that the deal will go through; that it will close, because sellers do tend to overestimate the extent to which buyer financing falls through, [although] it's really not that common," she said.
Nonetheless, she strongly advised against rushing to make an offer for a home, or risk falling victim to the all-too common buyer's remorse. That was reflected in a recent NerdWallet survey, which showed that a whopping 67% of homeowners who bought a home within the past five years had regrets about their purchase.
"It's not musical chairs, it's not the end of the world if the music stops and you're still standing," she said.