Some of the online lender's top female originators shared their experience in the industry so far and their advice coming off a record-breaking year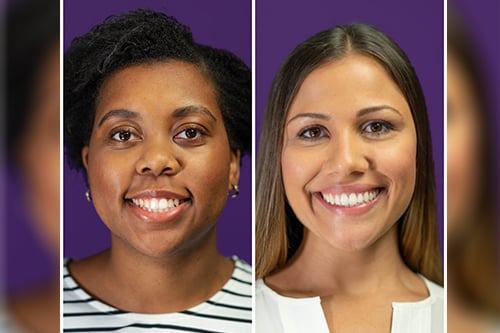 Last week, Patty Lopez and Katie Mallon of Better.com shared their experience and advice as a top originator not only within their own organization, but across the U.S.
When Rachel McGurr graduated from college, she started out as a paralegal for a real estate attorney that shared office space with a title company. She eventually transitioned into mortgage originating in hopes of more flexible work hours in a more client-facing role. She joined Better.com in July 2018 and in her first full year in 2019, she closed over $178 million in both refinance and purchase business.
Zoey Cigar-Hodge joined Better.com out of university, where she quickly learned the ropes to close more than $134 million in her first year of originating.
What is your top advice to other brokers who may be new or looking to boost volume?
Rachael McGurr: Don't be afraid to ask questions and probe for detailed answers when it comes to borrower's income, employment, credit history and assets. Look at each borrower holistically and identify and address gray areas. Based on this information, it's easier to manage expectations appropriately.
Zoey Hodge: Constantly reassess your own performance and be open to trying new things. You can't keep doing the same thing and expect borrowers to respond the same way. Try different phrasing, different methods of communicating, and be prepared to change with the market. Be thorough and have great follow up.
How has 2020 been so far? Has your approach changed?
Zoey Hodge: Especially with such low rates, our clients are really interested in refinancing, so it's been really busy so far and I think it will continue like this for the rest of the year. We just have to expect change, be prepared for it, and see what happens.
Rachael McGurr: I was nervous at first because I didn't know how closures with title companies might affect us in the mortgage business. I've since started asking more questions, for example, whether the client is comfortable with having an appraiser come inside the house. It's not something that would occur to me under normal circumstances, but homeowners are erring on the side of caution due to social distancing rules.
Biggest challenge in your career so far?
Rachael McGurr: I had to make a conscious effort to stop overpromising and underdelivering. I hated telling a borrower that their credit score wasn't where it needed to be to qualify for the loan, so I would try to find ways around it. This approach is really a disservice to the borrower. Being upfront was a challenge I learned to overcome with experience. Delivering bad news should be done respectfully and appropriately, but also in a clear and firm manner.
Zoey Hodge: Balance has been a challenge for me, as well as coaching support staff to help manage my business. Delegating is difficult, however as I learn to let go, I am able to focus on more high-priority jobs. It's a balance I'm still learning and getting used to.
Why is it important to celebrate women in finance and the mortgage industry?
Zoey Hodge: We are seeing more female borrowers and decision makers who want to speak to people they can connect with. It feels good to advise other independent, powerful women and educate them about home finance. When women are educated about mortgages and what we can offer them, it really empowers entire families.
The mortgage industry is very rewarding, and I recommend it to other female professionals. I've learned so many new skills like communication and empathy. Similar to any business, connecting to people is integral to success and if you put the work in, it's truly a role you can grow in as a person and a professional.
Rachael McGurr: For women, expectations are changing, and gender roles don't look like what they did in the past. Now we can raise children, take care of a family, but also go to work in careers that weren't traditionally female. Now we can do both. The feeling you get when you help someone into the home of their dreams is unbeatable.