The new platform is rolling out across the country. What should users expect?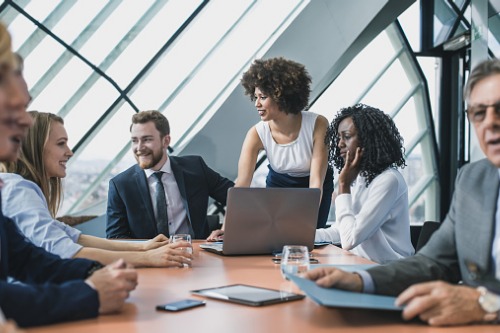 ARIVE is live, and over the next few weeks, thousands upon thousands of mortgage brokers will be able to start using the platform.
Although registrants may be aware of ARIVE's features and have seen the demos, there are still going to be some brokers who are hesitant to go all in.
Anthony Casa, chairman of AIME, said that there's no need for hesitation: that brokers should expect to reduce system-to-system data transmission by almost 90%; that the length of time taken from loan submission to being clear to close is going to decrease by at least 20%; and that in general, it will be a massive driver of efficiency.
"It's going to streamline the entire user experience, and for me, I think that when it comes to this industry as far as mortgage brokers go, it's very hard to grow your business because you have to do so many things, you have to be so involved in certain different things, and it's not very scalable," Casa said. "I think this is going to create a platform where you can be a one man shop that can triple your business in one year, simply because now you can focus on the relationship development."
Relationships will also develop between mortgage brokers across the country through ARIVE's global community, a social feed-like area of the platform where users can ask questions, post polls, share lender insights, and have other interactions. The more engaged a user is, the more points they will earn. The ARIVE team has a supreme vision for this engagement that they've integrated in the platform: lead sharing.
One of the problems that the broker channel faces is that sometimes a referral will contact someone who can't help them. A person living in Maryland, for example, is referred to a mortgage broker by their colleague who works in Texas. The broker isn't licensed to do business in Maryland, and that's where the conversation ends—leaving the borrower free to consult the internet and leave the broker channel entirely. ARIVE has created a lead share mechanism, where brokers can look to put those consumers in touch with another broker in their local community. The "gamification" will dictate which brokers get the appropriate leads, based on customer reviews, average length of time from origination to closing, and proximity to the borrower. Casa said that this lead sharing in itself could double the entire channel.
"We believe that'll create this competition-like mechanism where everybody's going to be focused on having the best customer service reviews, close loans the quickest, and to really, really engage in this program so that if they do, and they do have the highest rating, that when a lead or consumer comes into their community that needs a mortgage, they'll get assigned that lead, and they won't have to pay for it, it'll all be aggregated based upon their performance."
Casa said another point is making sure that underserved consumers are able to get in touch with originators who can help them. If a borrower's first language isn't English for example, then they need to find an originator who speaks their mother tongue. ARIVE makes all of that resource-sharing possible.
ARIVE has already begun welcome brokerages with varying business models to the platform, followed by pre-registered FUSE attendees, and then independent brokers. They've been onboarding lenders as well, but after announcing ARIVE last fall, it was clear that they had to make adjustments in that area.
The initial plan was to get every single wholesale lender integrated to the platform. When looking at the more than 100 lenders on the waiting list to board the platform, however, the team realized that not all lenders were going to make it through the current lending environment.
"We saw that there was a great deal of concern over their financial stability. So if we're sitting there and spending all the time integrating with the lender, it's very high touch, and it takes a lot of time and it takes a lot of money, to be honest with you, and they go out of business or they sell because they can't afford to make it in this environment, then that's a loss for us," Casa said. Instead, they decided to take a more strategic approach, focusing on the players who have the financial capital and the resources to weather a down market, and then work their way down to the smaller players.
For originators waiting to get their login credentials, Casa said it will have been well worth the wait—and the hype.
"They should basically expect something they never, ever thought would be possible."