The integration allows financial institutions to comply with new accounting model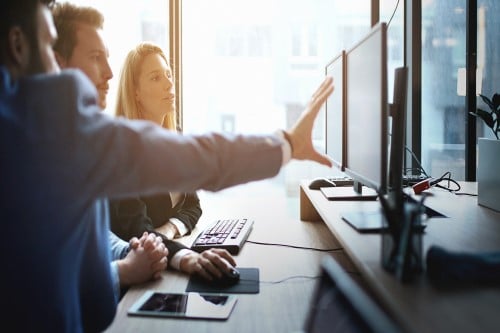 Calyx Software, a provider of mortgage software products, has integrated its PathA loan origination software with SimpleCECL from LoanScorecard, an underwriting system provider.
The integration enables financial institutions to generate loan-level analyses for Current Expected Credit Loss (CECL), which is the new "expected loss" accounting model for estimating the allowance for loan and lease losses.
The Financial Accounting Standard Board issued the model, which will go into effect in 2020 for SEC-filling institutions and 2022 for other financial institutions.
Calyx said users do not have to leave the LOS when originating all kinds of loans.
"For many financial institutions, CECL's upcoming effective dates may seem like plenty of time to develop and implement a strategy for calculating loan-loss reserves," said Bob Dougherty, executive vice president of business development at Calyx Software. "However, if they want to run parallel analyses and calculations at least two quarters before the effective date to ensure accuracy, time is running out. Our integration with SimpleCECL will provide financial institutions with an easy-to-use solution that allows them to calculate loan loss reserves and comply with CECL."