Roy Koldaro of Nations Reliable Lending is part of this year's Mortgage Professional America Hot 100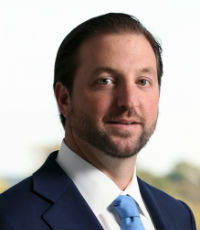 President
NATIONS RELIABLE LENDING

Ron Zach's experience, commitment to excellence and compassionate style have been some of his biggest strengths as a leader. He started his career in 2001 and was tapped by Nations Reliable Lending [NRL] in 2012 to help expand its team. Within his first year with the company, Zach had grown it from four branches to nearly 20, resulting in more than triple the volume.

NRL has appeared four times on Inc.'s list of Fastest-Growing Private Companies, twice on the Houston Chronicle's list of Top Workplaces and came in 17th on Houston Business Journal's Fast 100 list. As president of NRL, Zach hopes to grow the company into the number-one independent mortgage lender in the country by consistently delivering excellent service to borrowers and recruiting the best talent in the industry.