Kristen Sieffert has been recognized as one of the leading women in the US mortgage industry by being listed in the 2017 edition of Mortgage Professional America's Elite Women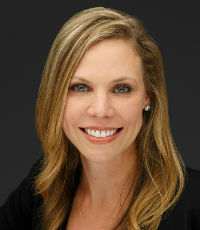 It has been an eventful couple of years for Kristen Sieffert. After serving as COO of Finance of America Reverse since 2012, she became president in late 2015, shortly before giving birth to her second child. "[Last year] was my first full year serving as FAR's president; I had a lot to learn and big shoes to fill," she says. She attributes her success to the support of the teams within the lending channel and at the corporate level, as well as to her husband, who enabled her to commit to her new role on top of being a wife and mother. To pass on that support, she has helped create a family-centered work environment within the company that supports work-life balance.

Over the past 12 months, Sieffert has led the company to increase its profitability by 35%, thus solidifying its position as a top reverse mortgage lender. She is also pioneering an effort to educate forward mortgage originators on the benefits of reverse mortgages, and has begun an innovative program with Finance of America Mortgage [FAM]. The program has generated a tremendous amount of excitement among FAM advisors and is beginning to positively impact the company's bottom line. Sieffert was also recently appointed to the board of directors for the National Reverse Mortgage Lenders Association and has served on the ethics and HUD issues committees for the industry group.