Wholesale lender is hoping the long-term strategy will pay off big in the end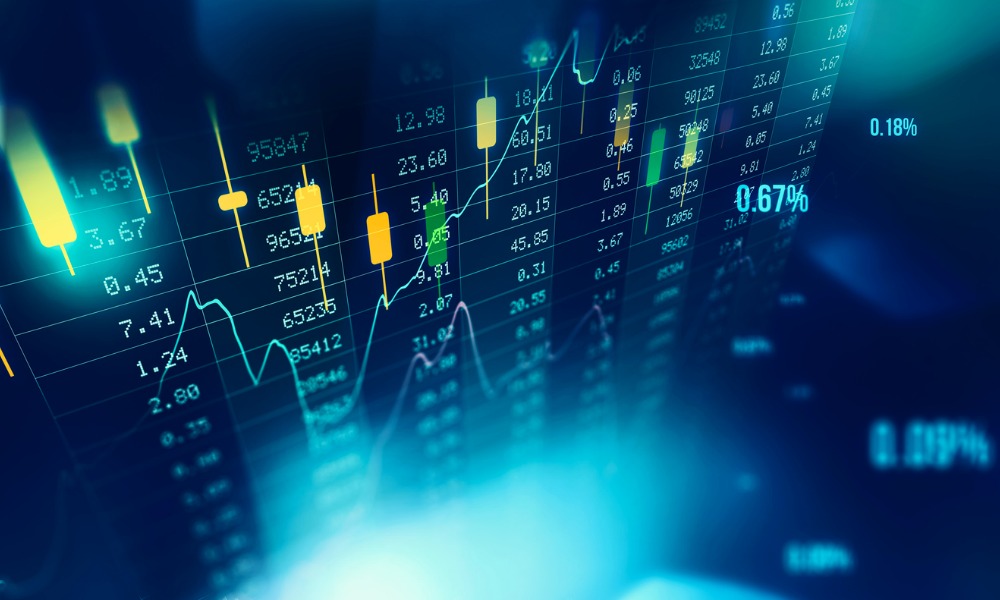 The "Game On" initiative is playing a pivotal role in the positive economic performance posted in the second quarter by United Wholesale Mortgage, a top official said.
UWM Holdings Corp., the publicly traded parent company of United Wholesale Mortgage, reported net income for the second quarter ended June 30 of $215.4 million – a 55% increase from last year's comparable period. Loan origination volume for the quarter was $29.9 billion, a 50% decline from $59.2 billion last year but still strong considering current market challenges fanned by inflation.
In a prepared statement, Mat Ishbia, chairman and CEO of UWMC, credited "Game On" with part of the company's success: "As we look forward, I am confident that our strategy to grow the broker channel is working," he said. "With our 'Game On' initiative we are already seeing the benefits of new brokers working with us as well as an uptick in new loan officers joining the channel, and an acceleration of traffic to our BeAMortgageBroker.com site. All of this gives us the chance to demonstrate our elite service, speed and technology, helping us further grow the broker channel and our own market share."
In a telephone interview with Mortgage Professional America, Alex Elezaj, chief strategy officer, expounded on the "Game On" initiative.
Read more: United Wholesale Mortgage reveals second quarter financials
"The biggest priority of 'Game On' is to help drive the wholesale channel and get more loan officers in the business that are in retail and also help our current brokers grow and have a much better competitive advantage over the retail channel," he said. "It's obviously been very successful."
Key to the strategy is the dropping of rates across the board by 50-100bps with its 'Game On' pricing. In unveiling the plan, UWM officials said the lender was taking its lender's Compete & Beat program – launched to beat the top 20 lenders' pricing by one basis point – to a whole new level with "Game On." With the latter, significantly lower pricing was applied across all loan types, from conventional to government to elite products.
"'Game On' is basically improving the pricing to help gain this market share," Elezaj said. "That's where we discussed we're willing to take that short-term – I don't want to call it a hit – investment right now for the long run. So we're basically saying we're looking at our gain margin on average of 75 to 90 on an annual basis. Because we're at 99 in the first quarter, 99 in the second quarter, we had a little bit of a cushion to build on."
Then comes the long-term strategy: "We said why don't we take some of this, we'll invest in it, we'll spend a bunch of money to help make that conversion of retail loan officers, help our current brokers grow the business and we know in the long run it's really going to work," he said. "That's really the strategy behind 'Game On' – putting our brokers in a better position to be competitive and widening the gap between wholesale and retail."
Elezaj touted local brokers, who are the main cog of the 'Game On' effort. "The average consumer saves $9,400 going through a broker in wholesale versus retail and its even higher than that for minorities – it's $10,400," Elezaj explained. "And this is based on HMDA data – it's not UWM's opinion or anything like that. This is factual data that has come out for 2021. I think it's really important to recognize that."
Read next: UWM vows not to cut jobs despite profit hit
If 'Game On' is akin to a chess game, competitors are able to see each other's move via public documents. Elezaj explained: "Everybody's coming out with earnings releases and stuff like that, and it really puts pressure on the competition," he said. "One of the benefits of most of our competitors being public is we see their numbers. We know they can't operate at the margins where they would need to be to beat us on our 'Game On' initiative. They simply can't compete. So strategically, not only does that help our retail brokers grow but it is a market share plane that puts a lot of pressure on those guys."
Ishbia credited that sort of agility inherent to "Game On" with the company's strong performance in the second quarter: "UWM's scale and agility, coupled with the momentum of the broker channel drove outstanding results in the second quarter," he said in a prepared statement. "Not only were we able to deliver strong profitability, we also continued our streak of delivering significant purchase volume. We remain committed to providing elite service, technology and speed to enable our clients, independent mortgage brokers, to shine and grow in any market environment."