Focus on one market is key to performance amid pressure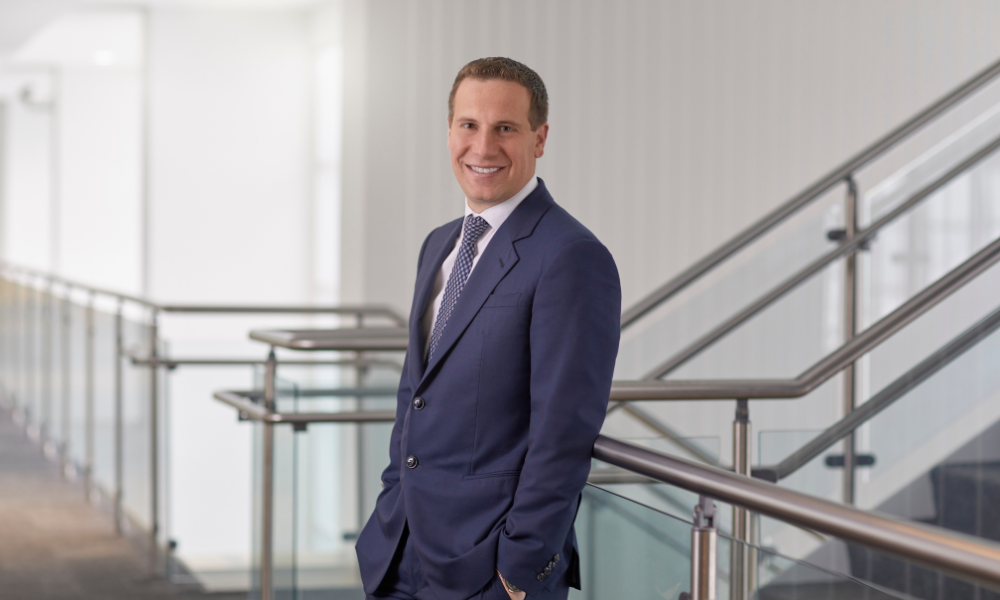 UWM Holdings Corp., the publicly traded parent company of United Wholesale Mortgage, reported net income for the second quarter ended June 30 of $215.4 million – a 55% increase from last year's comparable period – and diluted earnings per share of nine cents. Moreover, loan origination volume for the quarter was $29.9 billion – a 50% decline from $59.2 billion last year – which included $22.4 billion in purchase volume.
Net income for the second quarter was inclusive of $26.2 million in fair value of MSRs, company officials noted.
In a prepared statement, UWMC's chairman and CEO Mat Ishbia (pictured) said he was gratified with the second quarter performance: "UWM's scale and agility, coupled with the momentum of the broker channel drove outstanding results in the second quarter. Not only were we able to deliver strong profitability, we also continued our streak of delivering significant purchase volume. We remain committed to providing elite service, technology and speed to enable our clients, independent mortgage brokers, to shine and grow in any market environment."
The performance was achieved despite significant market pressures against a backdrop of inflation that has hit the mortgage industry hard. Alex Elezaj, chief strategy officer, discussed the results amid such challenges in a telephone interview with Mortgage Professional America.
"The whole sentiment over here at UWM is we're very excited and proud of it, but the reality is it's playing out the way we've been talking about quarter after quarter for the last several quarters," Elezaj said. "We can't necessarily control what happens in the macro environment, but we're also prepared for it. This is not the first time rates have gone up or the mortgage market has been cyclical in nature. This happens often, and we're prepared for it."
Read more: UWM to accept borrowers' personal, business bank statements
The secret sauce is in the purchase market to which many mortgage firms have pivoted with the refi boom now in the past. Unlike some competitors, Elezaj suggested, the Pontiac, Mich.-based lender was prepared in advance for the purchase market focus rather than having to do a hard pivot to retrain its focus.
"On one hand, we get excited about it because in a refi market like we experienced in '20 and '21, a lot of mortgage companies were successful – tremendous amount of volume. But the reality is what happened in 2018, 2019 as rates went up a little bit is when brokers win and wholesalers win," Elezaj said.
That winning scenario is particularly acute at UWM, which originates mortgages strictly through independent brokers. And UWM is already reaping the fruits: "That's why right now we're experiencing wholesale market gains," he said. "We're gaining market share, and when it moves over from a refi to a purchase business that's when local brokers win. They're focused on the purchase markets as opposed to the refi market and frankly that's just where they're successful."
Read next: United Wholesale Mortgage launches 'Compete & Beat' pricing program
It's the winning model, he added. "Successful mortgage companies are built on the purchase model. That's where There's not as much volatility that relates to interest rates when you think about the purchase market – especially when demand is still high out there in the marketplace. When you put it all together, that's why we continue to see success. Obviously, we did very well in the refi boom. We'll do very well in the purchase market. We're not quite as cyclical as our competitors."
Other second quarter financial highlights for UWM included:
Net income of $215.4 million in 2Q22, a 55% increase compared to $138.7 million of net income in 2Q21
Total gain margin of 99 bps in 2Q22 compared to 81 bps in last year's second quarter.
Total equity of $3.2 billion at June 30, 2022, as compared to $2.7 billion at June 30, 2021.
Unpaid principal balance of MSRs increased to $308.1 billion with a WAC of 3.19% at June 30, 2022, as compared to $260.5 billion with a WAC of 2.97% at June 30, 2021.
Technology update
BOLT, UWM's latest underwriting technology, which launched in last year's third quarter, saw adoption increase from this year's first quarter to the second, and the lender continues to see this "groundbreaking" technology cut application to CTC ("Clear to Close") on conventional loans by an average of approximately four business days, while also improving underwriting efficiency.
Operational Highlights
UWM averaged an application to clear to close of approximately 19 business days in the second quarter, while management estimates an industry average of 44 days during this year's first quarter.
Achieved Net Promoter Score of +87.7 in 2Q22, up from +84.8 in 2Q21.
0.69% 60+ days delinquency and 0.49% forbearance rates, as of June 30, 2022, were significantly better than the industry averages of 1.7% and 0.81%, respectively, highlighting strong credit quality.
UWM launched Boost, a UWM-exclusive platform which provides independent mortgage brokers with streamlined access to purchase tailored leads.
On June 22, 2022, it launched the "Game On" pricing initiative to capture market share and promote and grow the broker channel.
Hosted UWM Live, an inaugural in-person trade show at the UWM Sports Complex. Nearly 5,000 loan officers from across America attended for training, networking and presentations.
In his prepared statement, Ishbia added: "As we look forward, I am confident that our strategy to grow the broker channel is working. With our Game On initiative we are already seeing the benefits of new brokers working with us as well as an uptick in new loan officers joining the channel, and an acceleration of traffic to our BeAMortgageBroker.com website. All of this gives us the chance to demonstrate our elite service, speed and technology, helping us further grow the broker channel and our own market share."
Ishbia's bullishness extends into the future, with an outlook for the third quarter in the $23 billion-$28 billion range, with gain margin from 30 to 60 basis points, he said.