Loan originator on why it's time to get back to hard work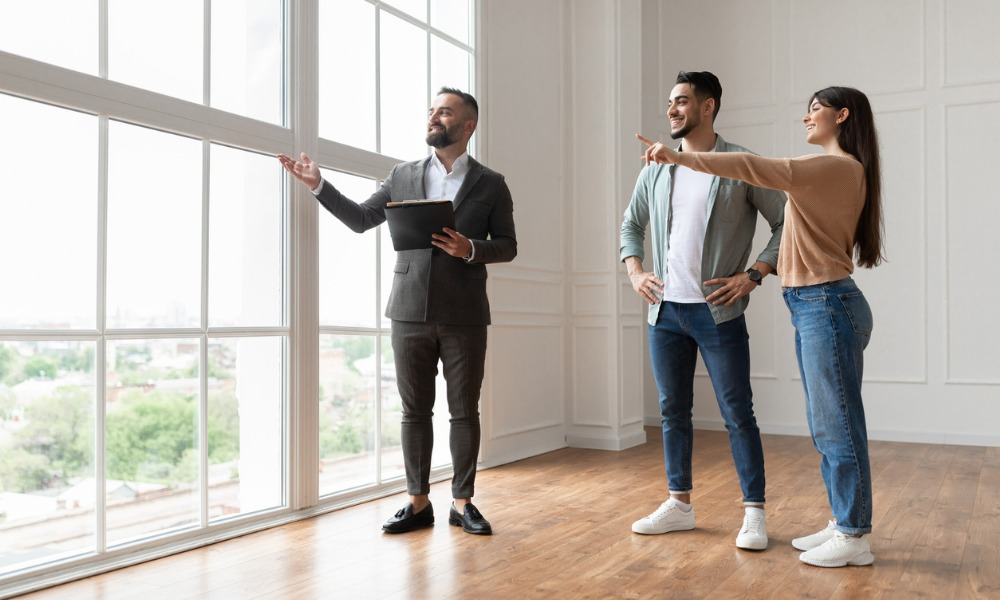 Regardless of climbing mortgage rates and the attendant market downturn, people will still need to buy homes. One broker suggests focusing on the first-time homebuyer amid a market that's becoming more welcoming to that segment.
"Even last year, I was 50% purchase-based," Dan Lourenco, a loan consultant at Mortgage Navigators, told Mortgage Professional America in a recent interview. "This year, I'm probably down 40% from the last two years, which were crazy years."
But is he panicked? Not by a long shot. "People are still going to need to buy homes," he said. "Find what people need. There's still opportunity – more than ever the smaller down payment guys can get in the door – lots of small down payment first-time homebuyer deals where they're ready to go. Let's reach out to those guys and reenergize them and focus on that space."
Opportunities abound in catering to the first-time homebuyer. A growing list of lenders have lowered FICO scores needed to approve a loan, and other measures – rental and utility payments, for instance – are increasingly being added to the mix in ascertaining creditworthiness. Moreover, bolstered efforts to assist historically underserved population segments – chiefly homeownership hopefuls in the Hispanic and African American communities – are being bolstered by various lenders.
For instance, Bank of America this month launched its Community Affordable Loan Solution in select communities, an initiative tailored to expand homeownership opportunities to historically underserved borrowers. Dubbed a Special Purpose Credit Program, the product targets Black/African American and Hispanic/Latino borrowers, both population segments that historically have not met traditional standards toward creditworthiness. To that end, the initiative waives the traditional prerequisites of down payment or insurance, comes with no closing costs, and is not contingent on credit score.
The nascent program initially is available in Charlotte, N.C.; Dallas; Detroit; Los Angeles; and Miami.
Read more: Bank of America expands minority lending opportunities
MPA caught up with Lourenco, a loan originator, at last week's AIME on Tour stop in Denver, one in a series of regional networking events designed to connect the organization's members, independent mortgage brokers and wholesale mortgage professionals. The tour stops provide those in the industry with opportunities to secure updates about important initiatives while learning how to get involved in advocating for the broker community.
Running a lean business has helped Lourenco avoid layoffs, and he acknowledges that as atypical of the industry. So for him, the slowdown in business since the refinancing wave ebbed has come as a reprieve. From that perspective, he sees the slowdown as a way to regroup after a frenzied past two years when refinancing hit record levels.
"Everybody has built a different business model," he said. "I've done this for 20 years and it's just my wife and I, she's the processor. The last two years we were having too much volume, but we don't say 'no' to people, so we were working out of balance." He offered an analogy for the frenzied activity during the refi wave: "Think of it like rain. You have a bucket and you run around and catch as much as you can and then it's OK when it's not raining. You enjoy the down time."
Read next: For one seasoned broker, the past is prologue
He offered advice to new brokers – including those who launched their careers during the refi wave of 2019-20 now experiencing leaner times – toward maximizing their success.
"You just have to go and do activities and be part of the community," he said. "I'm a sports guy, and recently I called a listing agent and said, 'hey, we're working together [and] I'm excited to do that'. We ended up talking about the [Colorado] Rockies [professional baseball team] and I asked: 'You wanna go to the game? I have an extra ticket'."
He provided another example of an action that could be taken: "Instead of stopping by an open house and giving someone a piece of paper or business card, call them up and help them sell the house. Ask 'can I co-host with you? Can I sponsor a nice breakfast?' And boom ---- you just set a two-hour appointment with someone."
It's a different ballgame now, to be sure. But taking those extra steps in genuinely ingratiating oneself with partners can go a long way, Lourenco suggested. "You have to put in the time and energy," he said. "We were overpaid for a couple of years," he added with a chuckle, "and it was too easy. Now you have to work a little bit. Those who are willing to work are going to be just fine. If you work hard – plus having the right tool, which I think is the broker channel – I think people are going to survive and be just fine."