New program requires no down payment, has zero closing costs and waives insurance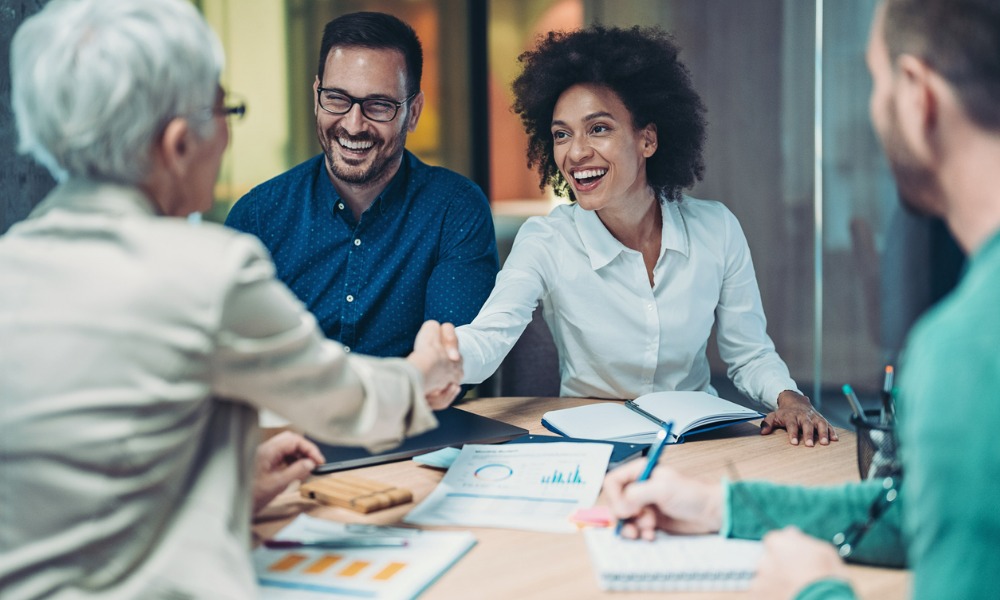 Bank of America has launched its Community Affordable Loan Solution in select communities, an initiative tailored to expand homeownership opportunities to historically underserved borrowers.
Dubbed a Special Purpose Credit Program, the product targets Black/African American and Hispanic/Latino borrowers, both population segments that historically have not met traditional standards toward creditworthiness. To that end, the initiative waives the traditional prerequisites of down payment or insurance, comes with no closing costs, and is not contingent on credit score.
The nascent program initially is available in Charlotte, N.C.; Dallas; Detroit; Los Angeles; and Miami. Mortgage Professional America reached out to Bank of America for more details. In response to a question related to the growing population segments being targeted, a bank spokesperson stressed: "It's important to note that this program is open to all races. Eligibility depends primarily on income and home location."
Still, the spokesperson noted the low rates of homeownership among the targeted borrowers as compared to their more mainstream counterparts helped prompt the program: "Homeownership rates among Black/African Americans and Hispanic-Latinos are nearly 30% and 20% [respectively] lower than their White counterparts, as persistent barriers to homeownership impede opportunities for minority communities to build generational wealth and close the racial wealth gap," a bank spokesperson told MPA. "This program aims to address the unique challenges and needs that minority homebuyers face, however eligibility is based on income and home location, not race."
The spokesperson suggested the program may be widened beyond the five initial markets where it's been introduced: "Our current focus is on these five markets. During the early launch, we will monitor the program to ensure that we are meeting the homeownership needs of the clients and communities we serve; we will assess a broader roll out in the time to come."
Read more: Multiple efforts underway to weed out appraisal bias
Rather than largely relying on credit score as has been the norm, program eligibility rests on other factors demonstrating financial responsibility, the spokesperson said: "The Community Affordable Loan Solution requires borrowers to demonstrate they have an ability to repay their debt obligations by using credit guidelines based on factors such as timely rent, utility bill, phone and auto insurance payments," the spokesperson said. "Completion of a homebuyer certification course provided by a select Bank of America and HUD approved housing counseling partner is also required prior to application."
Given that the program was launched just over a week ago on Aug. 30, it's too early to tell how many might benefit from it among the five targeted communities, the spokesperson said. However, a similar program has already benefited tens of thousands of borrowers that may have not otherwise qualified for a loan, the spokesperson said.
"The mortgage program complements and is in addition to Bank of America's existing $15 billion Community Homeownership Commitment. Through this commitment, Bank of America has already helped more than 36,000 people and families become homeowners, having provided more than $9.5 billion in low down payment loans and over $350 million in non-repayable down payment and/or closing cost grants."
Banks already have to adhere to federally mandated borrowing guidelines, such as the Community Reinvestment Act (CRA) that prevents the wholesale redlining of entire communities that are predominantly minority or low-income. Bank of America's newly launched Special Purpose Credit Program (SPCP) helps to further comply with those requirements, the spokesperson told MPA.
"SPCPs are responsive to community needs and enable lenders like us to better fulfill the CRA's purposes and intent," the bank representative said. "The Equal Credit Opportunity Act (ECOA), which was passed by Congress, explicitly authorizes programs such as our Community Affordable Loan Solution. The ECOA and Regulation B encourages lenders to offer SPCPs, enabling them to extend credit on favorable terms to classes of borrowers who have suffered economic disadvantages and share common characteristics, such as race or income, and are intended to mitigate inequities in lending."
Read more: MBA launches initiative to tackle racial homeownership gap
Other banks offer similar programs – particularly amid increasingly unaffordable homes given historically high property values. The White House previously set up a task force designed to explore ways to expand lending to disenfranchised communities, suggesting the use of other measures beyond credit score to determine creditworthiness.
The Bank of America spokesperson detailed the lender's commitment to such ideals: "I can't speak to what other institutions are doing, but I can tell you that we have a strong commitment to advancing racial equality and economic opportunity. For years, we've been serving the needs of individuals and families in diverse communities with low down payment loans, access to assistance programs, and grant programs. For example, our Community Homeownership Commitment includes the most generous grants in the industry and has allowed us to address the challenges creditworthy borrows face in coming up with the upfront costs for a home."
The spokesperson said the diversity of the company's own ranks reflects its commitment to outreach to demographic segments that may have been historically underserved: "Yes, we believe that achieving strong operating results — the right way — starts with our teammates, and we know we must reflect the diversity of the clients and communities we serve. Our diversity makes us stronger, and the value we deliver as a company is strengthened when we bring broad perspectives together to meet the needs of our diverse stakeholders. We have built robust analytics and put processes in place at all levels of the company to drive progress and accountability. We measure diversity progress across our top three management levels."
In addition to its new program, Bank of America has a 26-year relationship with the Neighborhood Assistance Corporation of America (NACA), through which the Bank has committed to providing an additional $15 billion in mortgages to low-to-moderate income homebuyers through May 2027.
"Homeownership strengthens our communities and can help individuals and families to build wealth over time," AJ Barkley, head of neighborhood and community lending for Bank of America, said in a prepared statement. "Our Community Affordable Loan Solution will help make the dream of sustained homeownership attainable for more Black and Hispanic families, and it is part of our broader commitment to the communities that we serve."
The three main prongs of the Community Affordable Loan Solution are:
Zero down payment – Homebuyers are welcome to make a down payment to lower the loan amount, but one is not required.
Zero closing costs – All customary borrower non-recurring closing costs are waived, but other fees may apply.
No mortgage insurance or minimum credit score required – The program instead uses non-traditional credit data such as rent, utility, phone and auto insurance payments to demonstrate a borrower's ability to repay.
In related news, Bank of America today announced the launch of a Small Business Down Payment Program to drive business growth and help create generational wealth opportunities for minority and women business owners. This special purpose credit program will extend credit to historically disadvantaged small business borrowers and enable them to purchase commercial real estate through grants. The program will launch in select markets -- Atlanta, Chicago, Charlotte, Dallas and Los Angeles -- with plans to expand in 2023.