CEO vows market dominance despite $62.5 million hit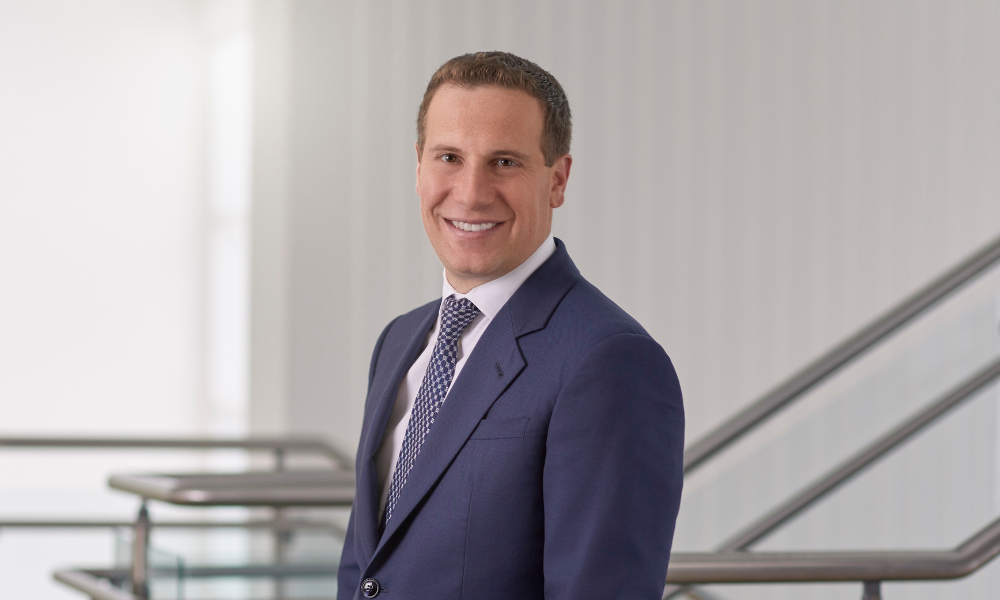 Despite taking a big financial hit in the fourth quarter – its first loss since going public two years ago – United Wholesale Mortgage is bullish on 2023, its CEO told shareholders last week.
"I want to make a quick few points to everybody," Mat Ishbia (pictured) told shareholders last week after an overview of financial performance for last year – including a fourth-quarter loss of $62.5 million – was laid out. "2023 will be the year that continues to separate the best lenders from the rest, OK? We'll continue to support the broker channel, do everything we can to help them be successful and continue to grow."
Are mortgage lenders losing money?
The mortgage lender's $62.5 million net loss is in stark contrast to $325.6 million of net income in last year's third quarter and $239.8 million of net income in the fourth quarter of 2021. The red ink also represents the first loss for the company since it went public in January 2021.
"At UWM, we're investing in people, process, technology, continuing to deliver the best service experience for our brokers," Ishbia assured shareholders during the company's recent earnings call. "In fact, this year, we're expecting to have 20,000-plus loan officers out to our campus to get trained, improve their game and continue to grow their business, including, as many of you guys know, UWM LIVE! which has been a huge success."
He expounded on the event, hinting at an even bigger iteration this year: "Many of you guys actually on the call were there last year, but you can come again this year, it's May 4," Ishbia said. "We expect to have that to be the biggest mortgage event of the year in all the industry here at UWM - I'll be speaking at it, Tony Robbins will be speaking at it. We'll have a couple of great brokers. There will be a great all-around event. We'd love to have a couple of you out there."
He further assuaged concerned shareholders: "We have control of our business. The decisions we make are intentional. And for the long-term success of the business, what I continue to tell you on these calls continues to happen quarter over quarter over quarter. I think we continue to demonstrate having great control of our margins and our business in general. I've consistently said that 75 to 100 of annualized margin is what you can expect in a really purchase heavy market or a higher rate environment. And as you saw, the full year ended in that range. And now we're back to guiding that range again for Q1 2023.
"So realize, with that said, we expect Q1 production to be between $16 billion and $23 billion, and our margins would be in the range of 75 to 100 basis points. We have complete control of our business, complete control of our margins, complete control of what's going on here at UWM and that we've been consistent with our message on strategy and the results have shown that."
He thanked employees for their work while assuring further dominance "I want to thank our amazing team members at UWM for a great year in 2022, and we look forward to dominating again in 2023."
What is business dominance?
The point of dominance was made at last week's earnings call as Ishbia assured shareholders that UWM was still the nation's largest mortgage lender, topping arch-rival Rocket Companies. "We are the strongest mortgage company in America, period," Ishbia said. The company's $25 billion in mortgage originations bested its rival's total of $19 billion. Rocket Companies released its own fourth quarter results the day before UWM, revealing its own net loss of $493 million in the fourth quarter. Like UWM, the loss was the first since Rocket Companies went public (in August 2020).
Ishbia sought to put UWM's loss in some context "Now in the fourth quarter, we showed a $62.5 million loss, but that's inclusive of about a $151 million decrease of fair value of MSRs (mortgage servicing rights). So really operationally profitable once again. Our gain margin was 51 basis, well within our guidance. And the momentum with the broker channel has never been stronger in the last six months since announcing game on strategy, as a result of more retail loan officers joining the wholesale channel than ever before."
He added: "In addition, the second largest month of all time of retail loan officers converting over was January of this year, just 1.5 months ago. And so amazing numbers - and a lot of that stuff takes six, nine, 12 months for them to actually produce, get going, get licensed and switch over. So all of the benefits have still not really come to fruition. We're really proud of the 'game on' strategy and all the great things that's done for the broker community and for UWM as a partner with brokers."
What is competitive advantage?
He ended on an up note, despite having to report the multimillion-dollar loss in the fourth: "As you can tell, I'm excited about 2023, a year in which we can expect our competitive advantage to continue to become clearer to everybody as we continue to invest in our people, the brokers and our business. We know this formula works because we've seen it in similar market cycles and every time we've emerged stronger and more dominant. Right now, it is not any different."
Last week's earnings call also was the first for the company's newly appointed chief financial officer Andrew Hubacker, who joined the company more than two years ago. In a February news release, the company said Hubacker would oversee all financial aspects of the company including accounting, internal and external reporting, financial compliance, tax, treasury and liquidity management, and budgeting and forecasting. Hubacker originally joined the company in October of 2020 as chief accounting officer and took on the role of interim principal financial officer in July of 2022.