Arizona family thriving as mortgage brokers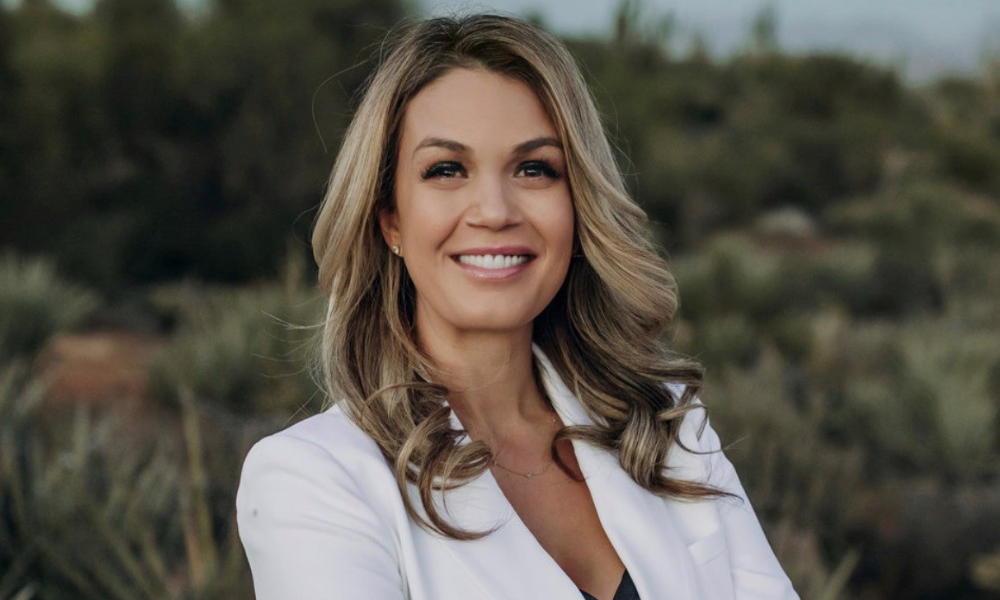 At Arizona-based Lund Mortgage Team Inc., the third word of the corporate name takes on extended meaning. Headed by a husband-and-wife co-owners, the brokerage firm staff also consists of several relatives helping to propel the business.
It's a family affair that grew organically as more relatives intermittently were added to the mix after the founding. Yet the very genesis of the business has even deeper familial roots, mortgage broker Lisa Lund (pictured) told Mortgage Professional America in a telephone interview.
"My dad started in the banking industry in '81," she said. "Back in the 80s, there was encouragement of 'Bring Your Daughter to Work Day' for fathers to bring their daughters to work so they could see the workplace. I was eight at the time. I remember going to the bank with him, and I was starstruck at that point. I knew at that point that was something that interested me."
While most little girls wish for dolls or stuffed animals for Christmas or birthdays, Lund's fate was sealed: "I think I was the only eight-year-old that year who asked for a typewriter and 10 key calculator," she joked.
Read more: AIME targets transitioning brokers at local event in Arizona
It was watching her dad help people achieve the American Dream of home ownership that resonated deeply with her. "I was just intrigued in watching my father over the years with the homeownership dream and seeing him help families," she said. "Just coming home and seeing his excitement with stuff, and how hard he worked – I was always intrigued by it."
Her admiration for her father and his chosen professor never waned, even as she reached adolescence. "In high school during the summers when most of my friends would go off, I would work with him because I wanted to earn money. So, I started learning the business at a really young age. I would just start asking him what I could do – stacking files, anything. And when I graduated, I asked him to hire me."
She got the job – starting off as a receptionist and working her way up the corporate ladder. Eventually, she would manage the processing center before moving on to managing the sales functions. At 29, she ventured out on her own by June 2009 to launch her own company.
"One of the things I appreciate in running my own company was I got to experience every position of the industry, and really respect how it flows," she said. "Every part is important. It's not just sales; it's not just support. Everyone down to who answers the phone is a client experience. It really taught me how to create a great experience throughout the process, not just one part of the process."
Dad still loomed large, consulting his daughter as she navigated through her nascent business. Sadly, her father would pass away just a few years later.
Read next: Lisa Lund of Lund Mortgage made it Mortgage Professional America's Elite Women of 2015
"We worked together for a good 16 years," she said. "He taught me so much of the old school mentality – doing what's right; not always doing it for the money but doing it right and the money will follow; making sure that the client is always put first, and you give them a good experience to show them you really care. He taught me all of that, and I taught him how to use the computer," she added ruefully. "But it was kind of a cool relationship that we had for 16 years."
In the throes of running her own broker shop, in 2007 she recruited her husband, Matt Oliver, from Chase Bank where he worked home equities. In addition, her oldest son and sister started working at the company amid the pandemic, joining her stepmother as well. "We have a lot of family dynamic within our company still, which I love," Lund said.
And this family doesn't mess around. Oliver is ranked 14th among brokers nationally, and No. 1 in Arizona. The shop posted $420 million in loan volume across 1,422 units over the past 14 months.
"In 2019, we did 995 loans, and in 2020 we did 2,021 loans, so we more than doubled," she said. "And in 2021, we did 2,045 loans. Every year we're growing and not necessarily adding more sales people. We looked at the processes and built our team around supporting each other, and we were able to increase that much. It was kind of a different approach than most people in the industry where you want to hire as many loan officers as you can and hope that they produce. Instead, we said 'we built the brand, we know how to produce, we know how to get the leads in here. How do we build a team around client services and creating that brand and that name?'
Lund also credits AIME (Association of Independent Mortgage Experts) with helping propel her career. "I have been a mortgage broker my entire career – so 22 years now – and I've always loved the broker community. But we've never had a large voice," she explained. "During 2008, we were thrown under the bus, and our names were run through mud just because we were smaller. AIME is a community to bring all the brokers together."
Even while calling herself "old school," she likes the youthful energy that AIME has brought to the industry, along with the wealth of educational opportunities and collegiality.
"AIME has been a way to bring the broker community together, and give us a positive name," Lund said. "A lot of the organizations I was in before are great, but tended to be older. I felt AIME brought in a lot of young blood, and everyone's excited to work together. It's a way to promote the broker in a positive light."
In addition to business acumen, Lund has distinguished herself in civic work, including becoming the first chair of the Women's Mortgage Network devoted to bringing more female brokers into the industry. She is also a board member of the Arizona Association of Mortgage Professionals; active at chambers of commerce in her Glendale, Ariz. home base; and is also active in a number of charities – the ALS Association, Autism Research and Resource Center, Phoenix Children's Hospital and the Arizona Kidney Foundation among them.
"We're a small local business," Lund said. "We do a lot of volume, but we've only lived in Arizona. I think it's important when you're working in your community that you give back to your community, and there's so many ways to give. You just have to find things that are close to your heart and give everything to."
Dad would surely be proud.