On Arizona Mortgage Brokers Day, AIME targets "ground zero" for retail loan officers making the transition to the broker channel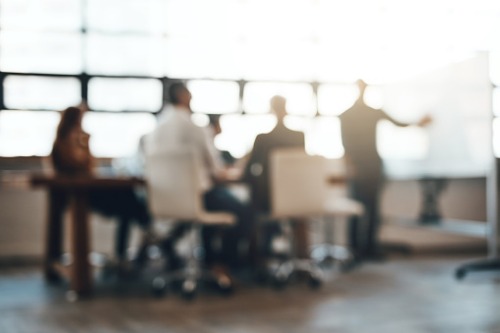 Arizona mortgage brokers, get ready: AIME is coming to Scottsdale to discuss becoming a mortgage broker and the future of the broker channel on Thursday.
The half-day event will run as a town-hall meeting and feature panel discussions with local mortgage brokers and former retail originators, technology partner Homebot, and an open conversation with AIME Chairman Anthony Casa. Hundreds of brokers and would-be brokers are expected to The Arizona Mortgage Brokers Day event, which focuses on brokers engaging with one another and supporting the growth of the channel.
It's easy to focus on the positive aspects of becoming a broker, but Casa knows that originators also want to know about the day-to-day difficulties, and those will be addressed in a panel led by originators who have made the transition themselves.
"Let's understand what their concerns are, let's understand what the pain points of the process are, let's understand what they've been being told for the last five to 10 years about why they shouldn't become a broker. And if we know, if we can address those [concerns], that's a fundamental part of our communication," Casa said. "Then, we're going to be able to create a clear path for them to become brokers. So to me, it's just one of those things that nobody's talked about, and I have the conversation every day. We just have to start making this part of the dialogue."
Apart from the pain points, the event will also feature a Q&A where originators can raise their own questions and concerns about becoming a broker.
Casa regularly communicates with originators who are at various stages of transitioning to the broker channel, and he said one of the biggest concerns many people have is that they will no longer have a close relationship with their lender once they become a broker, and that they will become isolated. Retail originators like being able to call their underwriter if there's an issue or engage a supervisor for backup, and losing that backup is a big fear.
People are also worried about compliance, and whether or not brokers have the legal support necessary if something arises from a regulatory standpoint. AIME's strategic compliance partners will provide easily ingestible information in front of them to understand how mortgage brokers need to maintain their records or maintain their filings and prepare for audits.
Another concern is whether or not lenders will continue to show support for the broker channel as it grows.
"When you've got [the support of] UWM and Home Point Financial, who are the fastest growing lenders in the country and are exclusively focused on wholesale, it's powerful. But to me, it's making these guys understand that companies like Caliber Home Loans—yes, they're a top-five retail lender the country, but their wholesale division does almost the same amount of volume as their retail division. So educating around that is a big, big deal," Casa said.
Not only does AIME have a strong leadership team and network of brokers in Arizona, but Casa said that one of the reasons why they chose Scottsdale for the event is because Arizona is "ground zero" for originators transitioning from the retail to the broker channel.
"It's a really interesting market. The reason why it's interesting is because for so many years, it's been a very highly concentrated banker market, and the disparity between the rates that bankers offer and brokers offer is the biggest in Arizona. So the appeal of becoming a broker to a lot of those retail loan officers, they start to see it and feel it when they're competing more and more with brokers," Casa said. "As each quarter goes by that hundreds of LOs come over from retail to the broker channel, the competition's heating up and putting more and more pressure on those bankers."
Arizona Mortgage Brokers Day Town Hall meeting and conversation will take place on Thursday, August 15, at 1 p.m. at the Andaz Scottsdale Resort & Bungalows.