Be the best and the rest will follow, UWM CEO says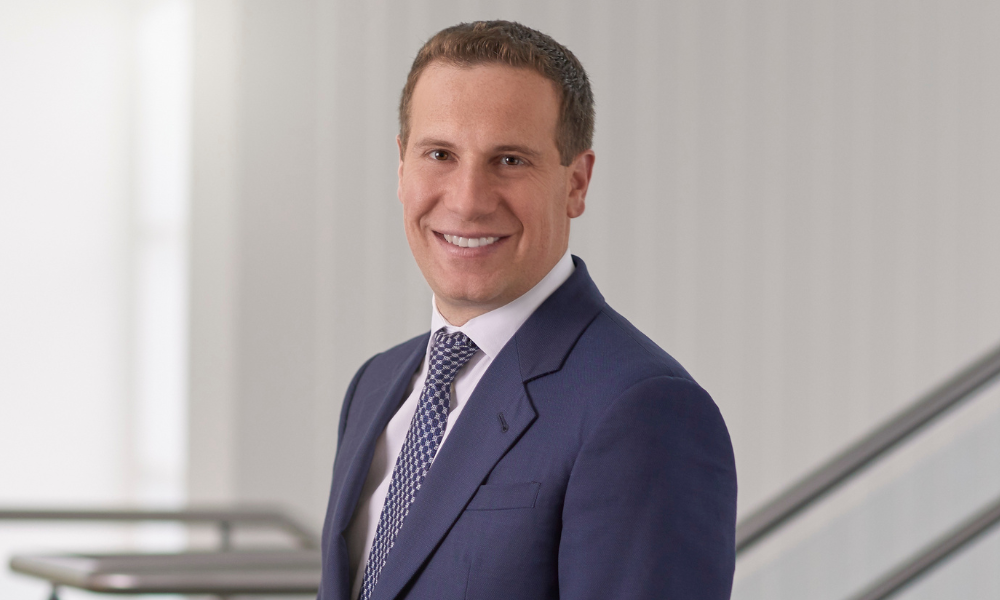 At first blush, it seems incongruous watching a businessman with an estimated $7 billion net worth tell a gathering of stressed-out mortgage brokers to forget about money in a subdued housing market. But when that man is Mat Ishbia (pictured), it's hard not to hear him out.
"Love the grind, not just the game," the CEO of United Wholesale Mortgage told members of the Association of Independent Mortgage Experts (AIME) during the group's recent convention in Las Vegas. Ishbia was a keynote speaker at the sixth annual FUSE conference in a year of high interest rates and a slowdown in home sales.
He espoused the virtues of doing good for others without expectation of reward or reciprocity. While the advice may seem counterintuitive at a time of slimmer margins, he used examples from his own corporate life to emphasize the point.
"Genuinely helping people with no expectation of anything in return," he said in describing his premise. "Think about this. Do you help real estate agents and say 'hey, I just sent you Jennie and Bill to buy a house. Have you sent me anything back?' Don't be that person. Don't think about the money. Money follows success, not the other way around."
He asked for a show of hands in conducting an impromptu poll. "Anybody ever give money to a homeless person?" he asked. "Did you think they were going to do something for you? Why did you do it? It's the right thing to do."
Foregoing NBA broadcast rights revenue was the right thing to do
All things being relative – and proportional to one's budget – he gave an example from his own life to illustrate the joys of doing the right thing. The anecdote centered on his purchase of the professional basketball franchise Phoenix Suns last year. As Forbes reported, Ishbia and his older brother, Justin Ishbia, agreed to buy majority control of the Suns at a record price that valued the team at $4 billion. For good measure, the transaction also included purchasing the WNBA's Phoenix Mercury basketball team.
One might have expected Ishbia to sell broadcast rights – a deal he estimated to reap $30 million to $40 million – as team owners typically do. In so doing, companies buying the rights then sell them to a cable television provider, he explained. Advertising slots sold during game broadcasts then yields a profit for the company buying the rights to broadcast the games, he added.
In doing his due diligence prior to the team purchase, Ishbia said he'd hear from many fans how they were unable to afford cable service in order to watch the games. "You know what we did?" he said of the traditional selling of broadcast rights. "I got rid of it. You know why? Because it's the right thing to do. Is it the right economic business model? Probably not. But you know what? I got three million households watching the Suns games in Arizona instead of 600,000," he added to spontaneous applause from those gathered. "It's their team," he said of fans.
Was he expecting more fans to buy tickets or merchandise as a result? No, he reiterated. "There's nothing I'm getting back for that except it's the right thing to do. I got a really good team, and I want them to watch the games." If he derived any reward, he noted, it was reading social media posts from legions of grateful fans – many of whom would have been hard-pressed to watch the games on cable television.
Albeit on a smaller scale – not all of us are billionaires, after all – he advised mortgage brokers to adopt a similar mindset: "Stop thinking about the dollar. Stop thinking about what's going to make you money and be the best."
Strive to be the best, he stressed, and the rest will fall into place.
UWM touts its third-quarter earnings
Ishbia's firm has not been immune to market downturns, but company officials adopted a celebratory tone in disclosing third quarter earnings on Wednesday last week. Net income for UWM fell 7.6% to $301 million in the third quarter, while loan origination volume dipped 11% year-over-year to $29.7 billion. Of that overall production, a UWM spokesperson told MPA via email, $25.9 billion, or 87%, was purchase volume.
"UWM continues to demonstrate its strength in this market, generating strong purchase volume quarter after quarter," officials wrote in a news release. "We are doing more purchase volume than any other lender. UWM remains on track for its biggest purchase year ever, providing us with a great foundation of business for when rates do drop and refis grow."
At last year's FUSE conference, Ishbia advised attendees to prepare for an upcoming return to refinancing activity once mortgage rates fall. "This is a winning market," he said at the time. "You're creating – you're earning – your next refi boom right now, and it's coming in '24, maybe the end of '23, maybe at the beginning of '25, I don't know. But I know it's coming; I'm sure about that, and that opportunity will be for all of us."
Want to make your inbox flourish with mortgage-focused news content? Get exclusive interviews, breaking news, industry events in your inbox, and always be the first to know by subscribing to our FREE daily newsletter.