The nation's two biggest wholesale lenders are competing once more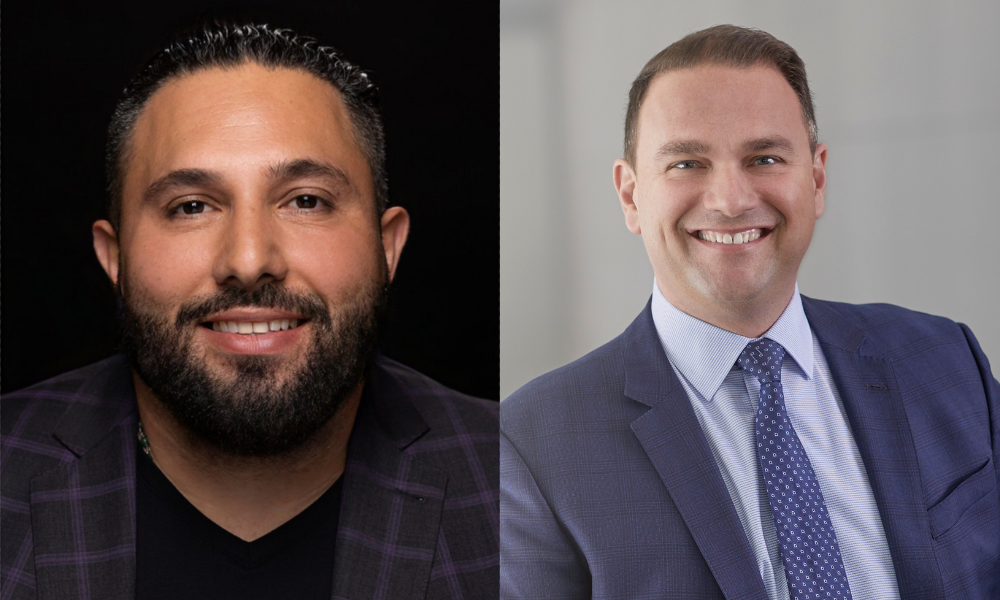 If you ever doubted that United Wholesale Mortgage and Rocket Mortgage – the nation's number one and number two wholesale lenders, respectively – weren't fierce competitors, just take a look at their 1% down payment offerings.
In April, United Wholesale Mortgage (UWM) launched its "Conventional 1% Down" program designed for borrowers seeking affordability by providing a further 2% grant for a total package of up to $4,000 toward a down payment on a home.
In the immediate aftermath of its launch, the United Wholesale Mortgage program garnered criticism centered on two fronts: The total offered as down payment assistance was seen by some as too little to make much of a dent toward purchasing a home and eligibility only for those with incomes at or below 50% of the Area Median Income (AMI) and a 97% LTV (loan to value ratio) was seen as too narrow a net to help many.
Rocket launches its version of the program
Enter Rocket Mortgage, which the following month launched its own 1% down program dubbed ONE+ - enabling homebuyers to make a down payment of no more than 1% of a property's purchase price, with Rocket covering the remaining 2% needed to meet the usual loan threshold amount. ONE+ also does away with the monthly mortgage insurance fee typically required from buyers who pay less than 20% down on their purchase.
But here's the rub: Rocket's version is for homebuyers with incomes at 80% or less the AMI – 30 percentage points higher for eligibility than their rival's initial 50% threshold.
Re-enter United Wholesale Mortgage on May 26, issuing a news release alerting to "enhancements" made to its original 1% down program. That enhancement? It's a revamp allowing borrowers with less than 80% of the AMI to be eligible. UWM then kicks in a 2% grant up to $4,000 for a total downpayment of 3%.
Insight behind the Rocket deal
"Every broker we've had conversations with loves our One+ program," Mike Fawaz (pictured left), executive VP at Rocket Mortgage, told Mortgage Professional America. "With the 80%, you can reach a lot more clients and put you in a position to do more business in a purchase market like this market. The feedback has been incredible so far. The loan amount is up to $350,000, and that's also a game deal."
Brokers have upped their production since the program's launch, he said: "We've had a heck of a week from a production standpoint," Fawaz said.
The inspiration to launch the program is to help consumers buy homes, he said, without mention of rival UWM: "I'm in the business of changing people's lives," Fawaz said. "This is a program that can change American lives. It hasn't been a kind market for any of us, and it's been tougher to qualify for a mortgage. This is a great program that really puts consumers in a position where they can actually purchase a home today."
AMI expansion is for brokers, consumers UWM says
MPA also reached out to UWM to gain insights into the modifications to its original Conventional 1% Down program – chiefly raising the required eligibility from 50% to 80% AMI.
"We rolled it out in April," Alex Elezaj (pictured right), UWM's chief strategy officer, reminded MPA at the beginning of a telephone interview. "We were the first to roll it out. Obviously, some other lenders followed, but we lead."
He said the widened eligibility had already made an impact: "That really opens up opportunities for consumers across America," he said. "People are taking huge advantage of it. It's been a huge success. The feedback we've gotten from brokers is just tremendous."
The inspiration to up the AMI requirement was not UWM's competition but a part of company protocol when a product is launched, he said. "What we do a lot at our company is to launch something and then we make it better – not just 1%, but a variety of different products," Elezai said. "We wanted to start at 50% -- with the population of consumers we thought needed it the most – and then we made the decision to widen it out and help even more."
Among the benefits of competition is that it favors consumers. Assuming people qualify for either program, the fierce rivalry between UWM and Rocket may prove to benefit those needing a break the most.
Want to make your inbox flourish with mortgage-focused news content? Get exclusive interviews, breaking news, industry events in your inbox, and always be the first to know by subscribing to our FREE daily newsletter.