One overcame shyness to star in videos and mix with colleagues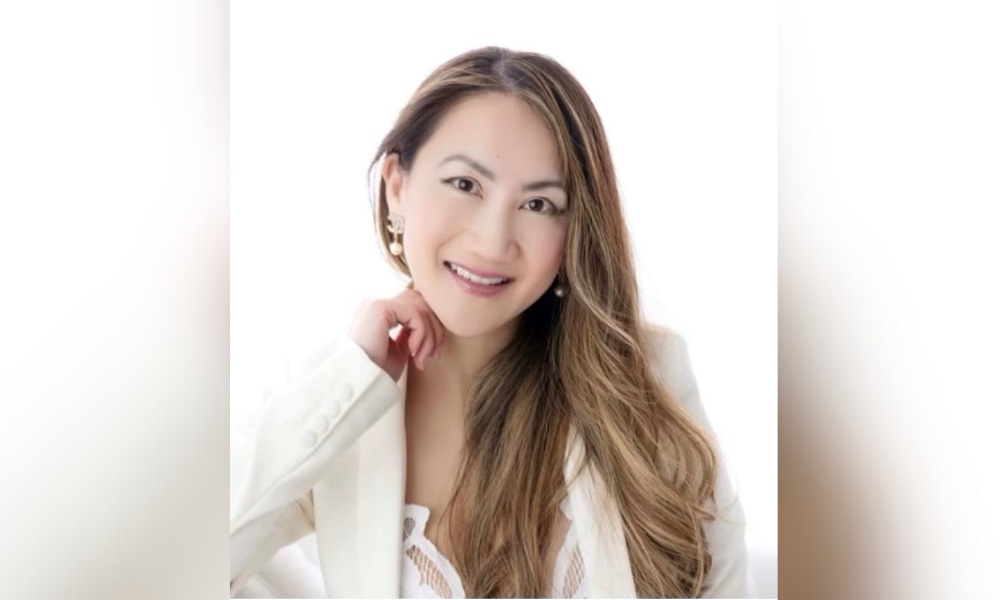 Networking and social media. Particularly during economic recession, those are two key ingredients for success in a mortgage professional's career, one successful broker says.
Based in Seattle, Frances Nguyen (pictured) told Mortgage Professional America in a recent interview how difficult it was for her as an introvert to star in her own videos or participate in networking events. Gradually, she overcame her fears and now espouses both tactics as key in ensuring business success.
"I'm a big introvert," Nguyen of NEXA Mortgage said. "The first time I went to a real estate meetup, I walked into the room, listened to the presenter and when it was time to network, I completely just ran out of the room and did not talk to anyone," she recalled.
Today, the broker/real estate investor not only welcomes opportunities to network but advises others to do the same.
She follows a five-person rule while networking
"Now I've made it a goal every time I go to a network event, I'm going to talk to five people," she said. "And if I haven't met my goal, I need to stay until I've talked to five people."
Aptly, it was at a convention where MPA first came across Nguyen – last year's Fuse convention organized by the Association of Independent Mortgage Experts (AIME) staged at the Paris Las Vegas Hotel and Casino. The annual, three-day event brought together mortgage industry professionals from all over the country for networking opportunities and a chance to listen to speeches from business leaders.
She now is such a prolific attendee of networking events, that she's come up with something of a mantra in advising others on going to events. "I'm a firm believer that your network is your net worth," she said.
She sticks with the five-people rule to this day, making it a goal to meet that number of professionals at a minimum when attending networking events. "I try to always hang around the most successful, smartest people in the room," she said. "I do not want to be the big fish in the room, I want to be the little fish in the big pond. I'm always trying to learn and grow and get out of my comfort zone so I can succeed."
Nguyen arms herself with her business card and other information when at such gatherings, she said. She provided MPA with an electronic version of her business card via cell phone, enabling a connection to be made.
A real estate investor as well as a loan officer, Nguyen described the times she's generated business from having attended a networking event. One time she met a broker who had an apartment building for sale and told her about it as they networked. Another time, she met an investor and the contact led to her investment in a six-unit property in western Washington.
The woman who once dreaded networking events has since had a change of heart. "I love networking because it's allowed me to build relationships with other investors and find deals."
She extols the virtues of social media
In tandem with networking, Nguyen is a firm believer in using social media to raise one's visibility. Just as she once hesitated to network, she described to MPA how shy she was about starring in her own videos.
She's turned 180 degrees on that stance as well: "Start branding on social media," she advised her counterparts who are not availing themselves of the tactic. "I have a saying that says 'out of sight out of mind.' If you're not at the forefront with other professionals, you'll be forgotten. So make sure you're putting your name out there and branding yourself through videos, Facebook, YouTube, LinkedIn. You want to make sure you're hitting all social media outlets."
A genuinely American success story after being brought to the US as a child by her Vietnamese parents, Nguyen was poised for a medical career before studying public health. She recalled how reading a book turned out to be a transformative experience toward achieving the American Dream.
"Then one day I read Rich Dad Poor Dad, and that's when the light bulb went off," she said. "I knew I had to have a life of financial independence and needed to invest in real estate."
Want to make your inbox flourish with mortgage-focused news content? Get exclusive interviews, breaking news, industry events in your inbox, and always be the first to know by subscribing to our FREE daily newsletter.