Industry layoffs have fueled huge influx into the wholesale channel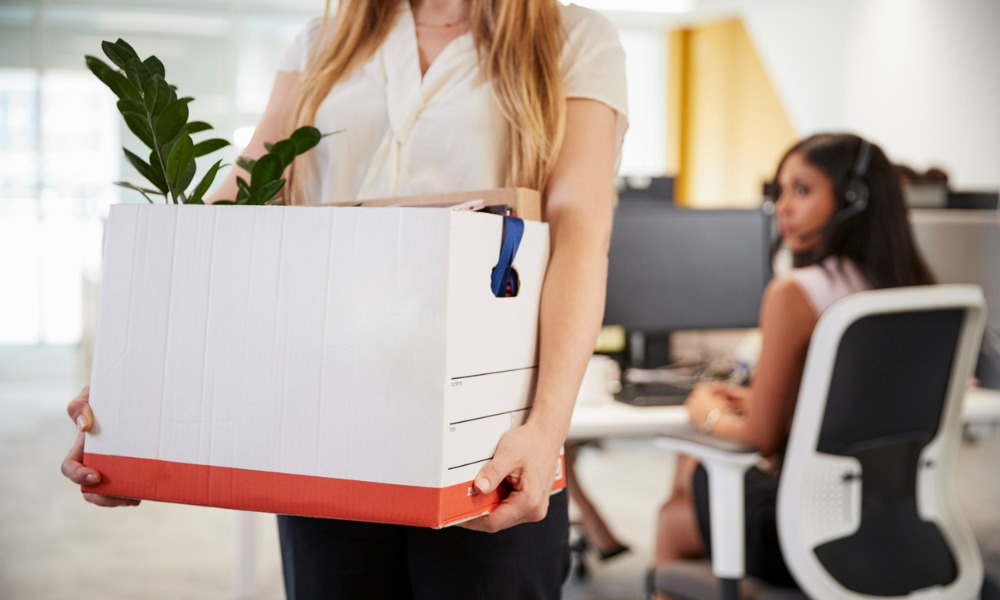 Homepoint has laid off another 100 workers across four states two months after a round of layoffs that cut some 500 jobs, a spokesman confirmed. The reductions come amid a sluggish housing market slowed down by rising rates spurred by inflation.
Mortgage Professional America was alerted to the latest cuts by virtue of a Worker Adjustment and Retraining Notification (WARN) Act notice compelling employers to provide a 60-day notice to layoffs. The notice filed with the Texas Workforce Commission alerts to layoffs of around 49 Homepoint employees in the Dallas area who represent a mixed workforce of remote and in-person workers.
According to the notice, the cuts in the Dallas suburb of Farmers Branch are permanent.
MPA reached Homepoint spokesperson Brad Pettiford to confirm the development. "Yes, I can confirm that we did some reductions last week and filed WARN notices in four states, and it impacted about 100 people," he told MPA. In addition to Texas, Pettiford said, jobs in Arizona, Florida and Michigan also experienced cuts.
The cuts come two months after the elimination of more than 500 jobs for the Michigan-based lender as the residential mortgage originator and servicer deals with worsening market conditions.
Layoffs for the nation's third-largest wholesaler were originally disclosed in an 8-K filing at the end of August as the company described its aim to save $100 million on an annualized basis after having posted a $44.4 million loss in the second quarter amid a climate of higher interest rates and intensified competition in the wholesale space that has applied pressure on margins.
A previous WARN Act filing alerted to the layoff of 526 workers, a number not previously specified. At the time, Pettiford told MPA that starting in November, the company would slash 217 jobs at two offices in Ann Harbor, Mich.
Read more: More than 500 to be laid off at Homepoint
Homepoint posted a $44.4 million loss in the second quarter of 2022 as higher interest rates and intense competition in the wholesale space put pressure on its margins.
"Looking at 2022, the mortgage industry is entering a challenging part of the mortgage cycle with higher rates leading to a shrinking refinance market, while industry capacity remains at an all-time high," Willie Newman, president and CEO of Home Point Capital, said in a prepared statement in September. "We are focused on navigating through this downturn while continuing to enable future growth."
The lender is the latest in a growing string of companies resorting to layoffs or closing down altogether amid a slowdown in originations. Earlier this year, Sprout Mortgage abruptly ceased operations. More tremors were felt across the industry landscape on news of the First Guaranty Mortgage bankruptcy filing and an announcement by Wells Fargo that it was exiting mortgage altogether.
Read next: Homepoint unveils major change to pricing strategy
And then there were layoffs: A rough estimate by the Association of Independent Mortgage Experts (AIME) placed the number of industry layoffs as of October at nearly 23,000 this year alone.
An offshoot of the downturn has been a huge uptick in the number of brokers switching to the wholesale channel from retail. Extrapolating data from the Nationwide Mortgage Licensing System, AIME calculates the tale of the tape:
In 2021, 6,353 loan officers who left retail joined the independent mortgage broker community.
In the first nine months of 2022, more than 7,000 loan officers converted from retail to wholesale lending.
As of September 2022, the wholesale channel gained nearly 18,000 loan officers year-to-date – "a rate of growth in the wholesale channel we've never seen before," AIME spokesperson Nicole Roberts previously told MPA.
Among those making the switch to wholesale recently are five national ranked loan officers – Brian Decker, Shah Tehrany, Stetson Lowe, Matt Gouge and Rebecca Richardson.
Mat Ishbia, the president and CEO at United Wholesale Mortgage, provided MPA with a barometer of his own that illustrated the influx into the wholesale channel. During a recent interview, he said the company's BeAMortgageBroker.com portal recently received more web traffic in a mere two months than in all of 2021.