Nation's third-largest wholesaler struggling amid worsening market conditions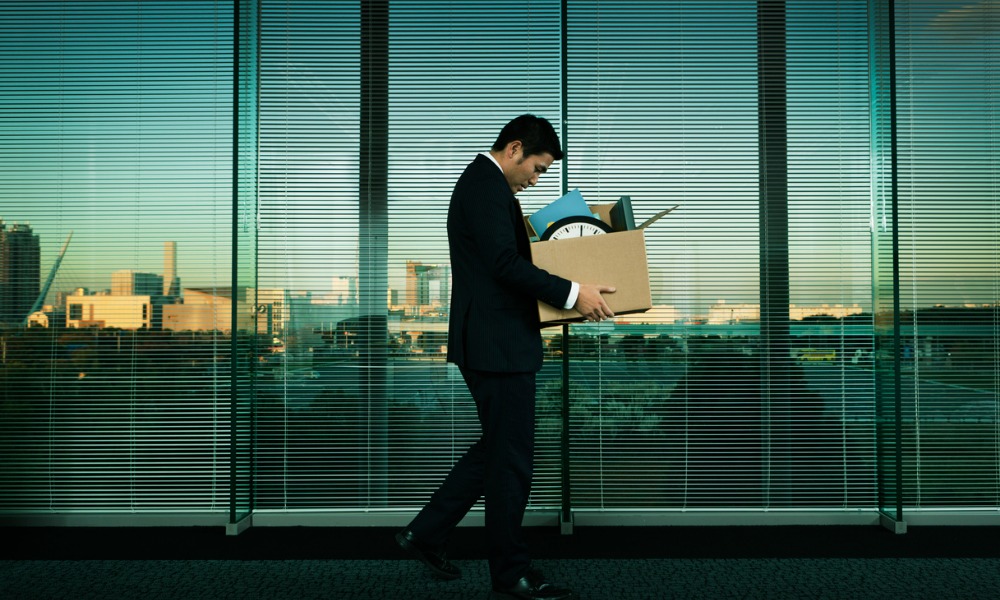 Michigan-based Home Point Capital officials have placed the number of people to be laid off in the coming days at more 500 as the residential mortgage originator and servicer deals with worsening market conditions.
The layoffs for the nation's third-largest wholesaler were originally disclosed in an 8-K filing at the end of August as the company described its aim to save $100 million on an annualized basis after having posted a $44.4 million loss in the second quarter amid a climate of higher interest rates and intensified competition in the wholesale space that has applied pressure on margins.
A filing this week with Texas regulators in accordance with the Worker Adjustment and Notification Act, compelling a 60-day notice to layoffs, puts the number of workers to be displaced at 526 – a number not previously specified. Company spokesman Brad Pettiford previously confirmed that, starting in November, the company would slash 217 jobs at two offices in Ann Harbor, Mich. To put that in perspective, the firm employed approximately 3,000 employees last month, with around 500 people in Michigan.
Read more: Homepoint reveals approach that is reaping dividends
The WARN notice filed in Texas includes workers beyond that state, Pettiford told Mortgage Professional America this week. "Homepoint has a very large fully remote workforce and, for WARN purposes, we had to group each associate with a physical site," he said. "The majority of the 526 associates that are associated with the Dallas site do not live in the state of Texas. Less than 100 of these 526 associates live within 30 miles of our Dallas office."
The WARN notice indicates the layoffs would take effect by Nov. 1.
"Our action is consistent with what we discussed during our second quarter earnings call, where we acknowledged our openness to get smaller as an organization to effectively counter severe market pressures," Pettiford said. "We have thoughtfully looked across our Human Resource policies and plans on severance, equity and healthcare to support our impacted associates as they transition. This action will effectively save Homepoint over $100 million per year."
Read next: Home Point Capital reveals another large-scale layoff
Pettiford provided MPA with the official corporate statement related to the upcoming layoffs: "We are in the process of taking the painful step of reducing our workforce to ensure Homepoint is best positioned to navigate the current high-rate, low-margin environment. It is difficult to say goodbye to associates whose dedication to our partners and customers have greatly contributed to our company's success in our first seven years of business. Over the last several months, we have executed multiple strategic actions to minimize the human impact as much as possible, but continually worsening market conditions make this additional step necessary. While these decisions are difficult, we remain committed to building a sustainable company that provides a best-in-class experience to the partners and customers we serve."
Willie Newman, the company's president and CEO, previously commented on industry woes that have prompted the cuts: "Looking at 2022, the mortgage industry is entering a challenging part of the mortgage cycle with higher rates leading to a shrinking refinance market, while industry capacity remains at an all-time high," he said. "We are focused on navigating through this downturn while continuing to enable future growth. As such, these are Home Point's priorities. Liquidity, we have thoroughly evaluated our balance sheet and are monetizing nonstrategic assets at attractive levels."
Homepoint's parent company reported a net loss of $73 million, or $0.53 per share, for the quarter ending June 30, compared to net income of $169 million, or $1.07 per share, in the first quarter. The company said that the loss was mainly due to competitive pressure, agency pricing and product actions, and a $29 million reduction in the mark-to-market fair value, net of hedge, of the mortgage servicing rights portfolio.
Home Point's net revenue also took a hit during the quarter, down to $84 million in Q2, from $422 million in Q1, and $345 million in Q2 2020. Its total origination segment fell from $347 million to $117 million quarter over quarter, while its gain on sale margin plunged 51 basis points quarter over quarter to 74 basis points.
"During the second quarter, we were confronted with a challenging operating environment caused by significant competitive pressure and volatility in the capital markets," Newman said last month as the earnings report was released. "These challenges led to a sequential decrease in quarterly revenues, resulting in a net loss of $73 million for the second quarter."