Exodus from retail to wholesale is expected to continue unabated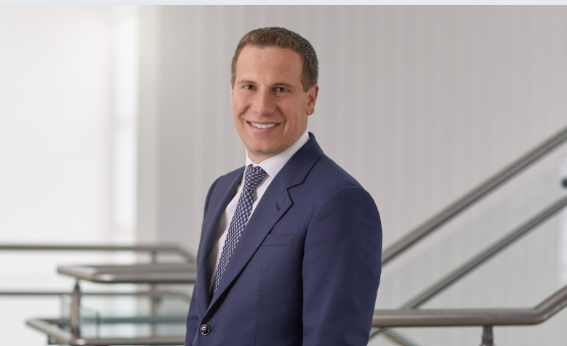 Pontiac, Mich., is no major tourist destination. Sure, the four-story Erebus Haunted Attraction offers exciting frights, and the 16-mile Clinton River Trail yields flora and fauna in a suburban setting. Indeed the circa-1921 Flagstar Strand Theater serves as cultural focal point, beckoning mavens with a resplendent Renaissance architectural style.
Yet increasingly, people are descending into the city of some 62,000 residents located about 20 miles northwest of Detroit like never before. They're not going for the attractions, but to the United Wholesale Mortgage headquarters to get training as independent brokers.
"We had 600 people out here last week," CEO and chairman of UWM Mat Ishbia (pictured) said in a telephone interview with Mortgage Professional America right before the holidays. "Every week, we have 300-400. Six-hundred (600) humans flew out to Pontiac – it's not a destination, let me tell ya. But they came out here, spent time with us getting trained and investing in themselves."
As increasing numbers leave retail for wholesale, 2023 could very well emerge as the year of the independent broker. Some two years in the making, the trend has been steadily rising as more brokers leave the retail channel. One often-cited count is the 100 loan officers a day leaving retail for wholesale.
Read more: Broadening the broker channel's perspective
The Nationwide Multistate Licensing System (NMLS) offers statistics showcasing the extent to which such conversions are occurring:
In 2021, 6,353 loan officers who left retail joined the independent mortgage broker community.
In the first nine months of 2022, more than 7,000 loan officers converted from retail to wholesale lending.
As of September 2022, the wholesale channel gained nearly 18,000 loan officers-year-to-date, representing "…a rate of growth in the wholesale channel we've never seen before," UWM spokesperson Nicole Roberts previously told MPA.

It's one thing to gander at statistics, and another to speak to those making the switch. MPA has interviewed brokers who are part of the exodus from retail, yielding a first-person account as to why the migration is happening.
Sam Bomley, senior loan broker at Edge Home Finance Corp., said he has no regrets in taking the plunge. "I was managing a small branch for Fairway [Independent Mortgage Corp.] for a couple of years, and what I started to run into is not being competitive with rates and fees for my clients," he told MPA in September. "And at first being unaware there are so many more competitive companies and, learning about the broker side and learning that I could really put my clients' interest above everything else and give them the best deals, drew me to the broker side."
Read next: UWM's Ishbia: It's not about being No. 1, its about brokers
Among those in the first wave to make the switch was Perry Hilzendeger, who was something of a fixture at Wells Fargo for 30 years before joining Home Point Financial as president of servicing.
"I guess the thought process was to return to an area where growth and customer care and customer satisfaction were really primary," Hilzendeger told MPA in a September 2020 interview. He added that much of the innovation in the industry was being driven by non-bank participants, positing his move to wholesale lending as one enabling his career and Home Point's next phase of evolution to progress "in the direction the consumer's taking us."
Hilzendeger is just one of many American mortgage professionals to make the transition from retail to wholesale lending. He says that many of the loan officers who have made the switch are benefiting from an increase in the number of lenders they can send deals to. With so many channels open to them, they have the freedom to choose what's best for their clients based on each lender's pricing, service and capacity.
"In some cases, [LOs] may give up familiarity of brand name that comes with some of the larger scale operations," he told MPA. "But as our consumers become more and more educated and familiar and comfortable in this space of home financing, I think that we are seeing an easiness in the customer working with someone who may not be a household name."
UWM's chief strategy officer, Alex Elezaj, sees continued growth of the broker channel over the next few years: "Today, mortgage brokers account for 22% share of the loan origination market, and we believe that number will be 33% by 2026," Elezaj told MPA in a recent interview. "Keep in mind back in the 2000s, the broker market was 50% of the market and then it went down and now it's on its way back. We're just going to go back to the area the market saw before, but it's going to be done in a more efficient and effective way. But the data's the data. When you look at HMDA [Home Mortgage Disclosure Act] data, it's $9,400 savings for consumers with individual brokers and $10,400 for minority buyers. To me, who doesn't want to save ten grand? The more consumers are educated and know where to find their broker and get all those options available to them, the more the wholesale channel is going to grow."