Company is asking for industry input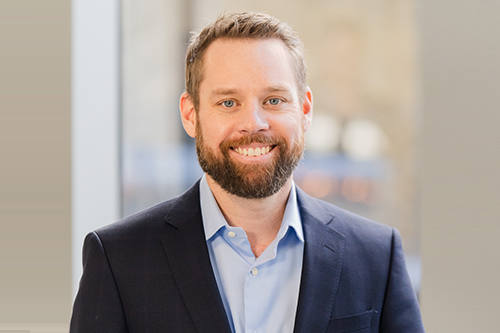 Underwriting has become something of an obsession for proptech companies in the past year. They have good reason too - a chronic underwriter shortage has plagued the industry with record slow turnaround times. However, while headlines and Press releases (even on these pages) are filled with stories of underwriting fixes, other firms are working hard to drag other aspects of the mortgage and homebuying process into the 21st century.
Class Valuation is one of those companies. The appraisal management company is one of the leading voices calling for the introduction of digital or hybrid appraisals in the mortgage process. Thanks to an imaging technology similar to that which self-driving cars use, it is able to create a full visual summary of a property with enough detail and modularity that appraisers can do their work entirely from behind their desks. The Class Valuation team believes that in making use of this technology they can, in turn, make better use of the appraiser's time, cut out some of the implicit biases we've seen in the appraisal process, and make the whole mortgage process faster and more accurate.
"There's a capacity problem," said Scot Rose (pictured), chief innovation officer at Class Valuation. "We have markets where there's high transaction volume with not enough appraisers to support that transaction, which is really boosting fees and making costs difficult for consumers. It's causing cycle time issues, especially on purchase transactions, where people are having to wait several weeks to get an appraisal back causing issues affecting the whole deal. In the purchase market right now, people are losing the ability to buy homes because appraisers aren't able to get appraisals back in time to meet those contractual obligations.
"Hybrid and digital appraisals are giving us another way to solve that capacity problem without resorting to more high-risk solutions like appraisal waivers."
Read more: What will happen to rental markets in 2021?
Rose stressed that the goal of this solution is not to remove appraisers from the process. He cited a Freddie Mac dataset which shows that the current spike in demand for appraisal services has far outpaced the finite capacity of appraisers themselves. Rose believes digital and hybrid appraisals are a way to alleviate that pressure.
While 2020 certainly taught us that homes can sell with only a video tour or 3D virtual walkthrough, Rose emphasized that digital appraisal technology is capable of capturing a comprehensive sense of a property. Not only can it capture the back patio view and the detail of a structural fault in the basement, but properties captured using this tech are easy for an appraiser to review as and when needed. Rose believes this will greatly improve the conventional process, wherein an appraiser sees several properties in one day and writes them up over the next two or three. Rather than having to rely on snapshot photos and their own fallible human memory, appraisers can revisit a property at a whim.
Rose believes this technology could help with another aspect of human fallibility too: implicit bias. In the summer of 2020, The New York Times detailed how properties owned by Black people can be assessed for less than if the appraiser believes the owner is white. Rose doesn't believe his tech fixes an issue that is extremely complex and reaches further than the appraisal industry alone - however, by simply removing an element of human interaction from the appraisal process, Rose thinks a hybrid or digital appraisal can allow appraisers to focus simply on the facts of the property without being subjected to any implicit bias.
Read more: Homepoint is filing for a proposed IPO
Now Rose and the Class Valuation team are encouraging input from the mortgage community. A new request for information from the FHFA released in December is seeking stakeholder input on the appraisal process. Rose wants mortgage professionals to engage directly with the RFI, sharing their pain points. He believes this will better inform his and other digital appraisal firms' push for a better tech-driven solution to the appraisal capacity problem.
"Industry participants need to respond to it and let FHFA know how it could relate to their specific area of as a stakeholder," Rose said. "Before we can push [digital and hybrid appraisal] out broadly, we need to make sure that these solutions are sound and credible.
"That's why we're so focused on the importance of technology. When you put technology in the process, we can not only solve that process problem that real estate agents and mortgage brokers and loan originators and lenders are begging for a solution for, we can show folks like Director Calabria, mortgage insurance companies and rating agencies how this appraisal process can improve their risk picture."