Senior VP on the outlook for various subsectors and how originators should position themselves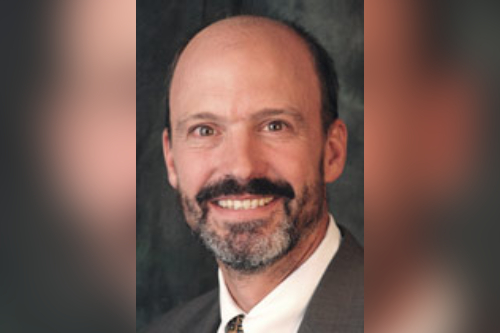 Well, it's been a year. Commercial real estate and mortgage professionals should certainly be happier to see the end of 2020 than their residential counterparts. Industries have been ravaged, economies slowed, and whole sectors of commercial real estate have been rendered redundant by the pandemic. According to the MBA, commercial and multifamily lending has declined 34% year-over-year in 2020. But a vaccine is coming, and rollout is expected through Q1 and Q2 of next year. With the vaccine should come a return to some normalcy, but it may well be that certain changes the pandemic brought on or accelerated within CRE are here to stay.
To understand the lay of the land in commercial real estate going into 2021, MPA spoke with Jamie Woodwell (pictured), vice president for commercial real estate research at the MBA. He broke down subsectors of the CRE space into how the pandemic has impacted them and highlighted where we can expect quick recoveries post-pandemic, and where we may see persistent difficulties. He emphasized that within the commercial and multifamily spaces, the pandemic has produced vastly different outcomes.
"The way that the pandemic hit and the way it flowed through the economy to commercial real estate affected different property types in dramatically different ways," Woodwell said. "Most immediately, and most dramatically, it affected the lodging and retail sectors. We sort of took a vacation from vacations and we saw hotel and motel really get hit hard. Then with various shutdowns, whether it be by localities or by operators themselves, the retail sector saw significant stress."
Read more: What's the outlook for retail?
Woodwell said this fallout can be seen in loan performance with delinquencies jumping in these property types almost immediately after the pandemic began in earnest. He estimates around 22% of all hotel and motel loans are currently delinquent, while about 13% of retail loans are delinquent.
Other sectors have been spared the worst fallout. Even if offices are unoccupied, most have been saved by their long lease terms. Apartments have been saved by stimulus checks and rent supports, with the share of renters making payments only falling a percentage point or two from last year.
In the industrial sector, conversely, we've seen real strength on the back of logistical spaces and last-mile spaces required to meet surging demand for e-commerce.
Given where things are in 2020, Woodwell believes we can bucket certain CRE subsectors into different forms of recovery in a post-pandemic America. Investors and lenders, he said, are looking at these subsectors in broad terms. While he stresses there is still a great deal of uncertainty, the beginning of the vaccine rollout makes him confident in these groupings.
The first bucket is counter-cyclical, focusing on the property types that have benefitted from the pandemic. That, Woodwell said, is largely the industrial space, single family rental, and self-storage.
The second bucket features categories that were on a downward trajectory that was accelerated by the pandemic. Most brick-and-mortar retail spaces, especially malls, fit in this category. The rise of e-commerce was hurting these spaces before the pandemic began. Their problems simply got worse faster this year.
Read more: What does Airbnb's IPO mean for travel real estate?
The third bucket Woodwell typifies as "changed forever." That would largely comprise office spaces, though he noted that there is fierce debate around whether offices will return to what they once were.
The final bucket features the real estate outfits for which COVID-19 was a "speed bump." Woodwell believes this category includes multifamily rental and hotels. While multifamily rentals and the hotel industry could not have had more different experiences during the pandemic, he expects demand for both spaces to improve dramatically when it passes.
Across all these buckets, however, Woodwell sees changes looming as some companies exit the pandemic well capitalized and others walk out with bruised and battered balance sheets. He expects a post-pandemic influx of capital to change the landscape of certain industries, buying up distressed assets or rescuing companies in crisis.
Given the vaccine rollout and the clarity we're now finally getting about the prospects for commercial real estate subsectors, Woodwell sees opportunity in this new landscape for commercial mortgage originators.
"One of the things that we've seen during the pandemic was a real fall off in sales transaction activity and mortgage originations activity," he said. "We've seen volumes down considerably as there's been a whole lot of uncertainty about financing different properties and what their prospects might be. As that cloud starts to fade, and there's more certainty about the prospects for different properties, I think that should help open up the transaction market and the originations market.
"Mortgage rates are at extremely low levels so financing properties has almost never looked more attractive than it does right now. We're seeing that on the multifamily side with a real wave of refinances during the pandemic. But with greater clarity around the prospects for different property types, one would expect that start to bleed into other properties as well."