He credits his success to a particular type of focus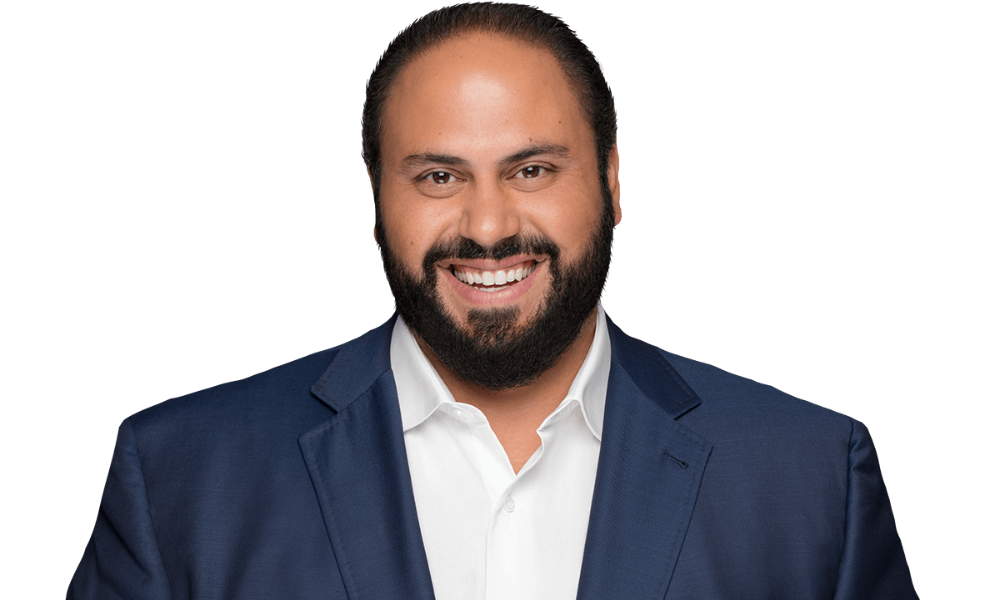 There's a famous song suggesting that if you can make it in New York City, you can make it anywhere. By that measure, Madison Mortgage Services Inc. owner Shah Tehrany (pictured) is a true success story.
Yet his path to the Big Apple was via Miami, where he worked in commercial real estate development with a background in technology. He told Mortgage Professional America that it was while closing on condos there that he got his first taste of the mortgage world while facilitating loans with a broker friend.
"Mortgage was attractive because it was interesting and it was numbers, and I was a finance major," he said, dating the time to his early 20s. "I sort of fell in and once I realized it was interesting, I started studying it more, I started pulling guideline books and reading and spending nights and nights and nights reading and trying to understand everything I possibly could about the mortgage business and how it works. That evolved over time into starting to originate loans full time."
It was a heady time to start working in the industry, just as the subprime mortgage meltdown began to crumble – threatening the entire American economy in the process. "That's kind of when I got in, around the '07, '08 timeline. Which was great, because I never wrote a subprime loan in my life," he added.
Read more: Tatted up and outgoing, broker knew he was no CPA
By the start of 2020, he sought bigger fish in New York City – the fabled municipality that never sleeps. He recalled securing his license in February of that year, a milestone he remembers as it came close to the birth of his first child, a son, the previous month.
"The mortgage climate and dynamic in New York is very unique relative to the rest of the country," he said. "The transactions are more complicated here, there's more parties involved. Like on a purchase, there's a buyers' attorney, seller's attorney, bank attorney. It's a different game here, a different type of demographic of borrowers, with a much, much more challenging regulatory environment because you're in the financial capital of the world – which a lot of people view as a barrier to entry but I dig. I like how the New York State Department of Financial Services handles the mortgage business and who they give licenses to."
Now 17 years in, Tehrany described how he entered the wholesale part of the game from retail – and being an early part of a trend of some 100 brokers a day now doing the same thing. According to the Association of Independent Mortgage Experts (AIME), 8,353 loan officers left retail to join the independent mortgage broker community. In the first nine months of this year, more than 7,000 loan officers converted from retail to wholesale lending, AIME reports. And as of September, the wholesale channel gained nearly 18,000 loan officers year-to-date – "a rate of growth in the wholesale channel we've never seen before," one top AIME executive told MPA.
"You're seeing significant migration from retail to wholesale," Tehrany said, showcasing the greater autonomy such a move represents. "For a lot of those same reasons in 2018, I made the jump. I was early. And if you don't know, brokers are not big in New York – like really, really small. There are two brokers in New York who do 100 loans a month, and we're one of them."
Read next: Proving that brokers are better
While he stopped originating loans himself three years ago to run his business, he is still connected enough to advise on tactics to succeed amid today's inflation-suffused market.
"I'm very much in the weeds," he noted. "I'm beyond the weeds – I'm in the dirt, straight up in the dirt. I'm in every facet of the business. For us, and the way I've built my business and taught everyone who's come in this journey we call work, refis will come and go. They will ebb and flow based on how the industry is doing, based on how the economic climate is in our country and the world. If you build the foundation of your origination business on that premise, you're not going to do well in this business. You're going to have severe highs and severe lows."
He invoked his own past to offer tacit advice to those now struggling in a softened market: "When I was an originator, nobody wanted to do the purchases," he said. "Man, that's all I wanted to do! And guess what? The referral source is the goal. I don't want to call leads and build relationships with clients from scratch every single time. Sure, that's nice if you manage the retention of that with those customers and those relationships – they'll come back to you, and you'll transact more than once at a time. But most people haven't figured that out. But the referrals from the realtor is the gift that keeps coming."
He reiterated the point: "Since my original entry into the business, I was always referral-purchase-focused from realtors. Always."
He's inculcated that dynamic to his staff, and it's paying off: "We do north of 100 deals a month, which is significant for New York," he said. "That's not common. The average LO in New York is 1.7 transactions a month. The reason we're still winning in this market is that our focus is purchase and will always be our focus. That's why we're not off 50%, 60%, 70% like some of these other shops that are losing money. We're down 20% -- in a bad month 25% -- but we've also had stellar months."
The tale of the tape: A total of 1,551 loans collectively valued at $671 million last year, and some 967 loans so far this year for a little over $450 million, Tehrany confirmed.
"We're investing money in the right things – technology, infrastructure and process. Al the things we know will put us in a position to be successful in '23, '24 and '25. That's where our focus is right now – that's where my team's focus is."
And, as the song says, that's when you find you're top of the list, king of the hill – a number one.