Maryland broker presciently predicted her loan volume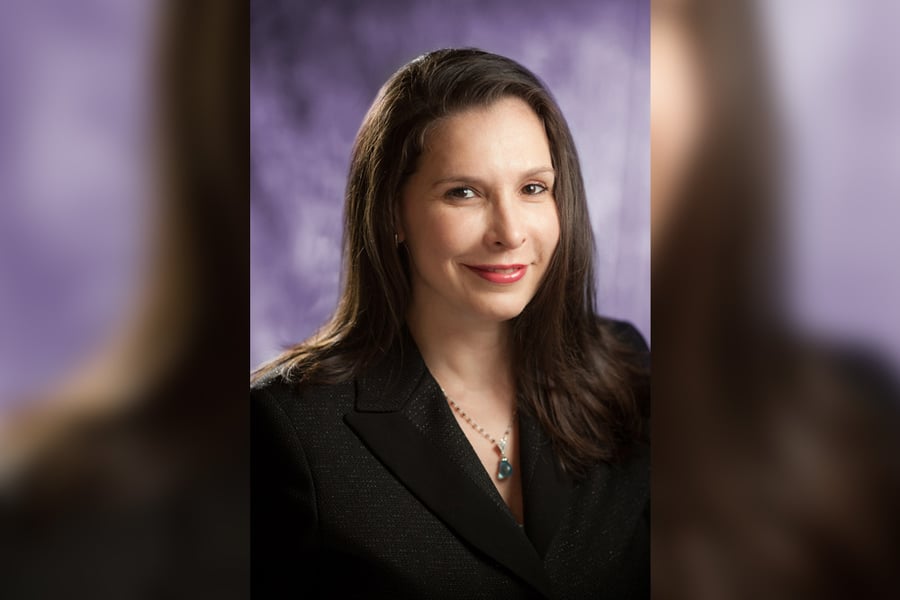 There's a song in the play "Hamilton" about the titular 18th century statesman and US founding father from the British West Indies praising his work ethic titled "Immigrants: We Get the Job Done." The sentiment could be applied to self-described go-getter Tammy Saul (pictured) too.
When Mortgage Professional America first profiled her two years ago, the loan officer expressed a goal of reaching $200 million in loan volume: "We might hit $200 million in 2020," the Federal Hill Mortgage broker said assuredly at the time. "It could happen."
By her own reckoning, in retrospect, it was an audacious goal to meet, especially considering she had just had a child. MPA ran into Saul again at the "Hall of AIME" staged by the Association of Independent Mortgage Experts that took place from Feb. 10-12 in Miami, a celebration of elite leaders and the top echelon of originators in the broker channel.
In updating MPA, she reported having surpassed the goal in 2020 by $8 million. On top of that, she's ranked among the top 20 brokers nationwide and number one in Maryland, posting $312 million last year among 951 units.
"I'm definitely a go-getter," she said in a follow-up interview with MPA. "What drives me is the American Dream. I'm a first-generation immigrant."
Read more: Top originator: Tammy Saul doesn't squander opportunity
In retrospect, she described the goal she set for herself in 2020 as "very ostentatious," but she didn't doubt herself. "Not only did I meet it, but I went past it and the following year got to $312 million," she said. "To me, your results can only be as big as your vision. So many people – especially in our industry – are afraid to think too big because believe it to be impossible. If anything, I would love to be that person who gives those people that belief that it is possible."
She recalled seeing other brokers posting $50 million in volume as recently as 7 years ago. "How in the world is that possible?" she recalled herself asking. "Once I realized it was possible and started focusing, I made a commitment one year that I'm going to do this. I ran so hard that I exceeded it. By exceeding it, I proved to myself that I could do it. And then I did it again."
She describes the muscular goal as working on one's physique: "It's like going to the gym and lifting weights," she explained. "You don't become a bodybuilder overnight. It's consistent, small repeated action over time layered upon other action, "
What drives her, she said, is the pursuit of the American dream – an aspiration made more achievable given her immigrant status. She was born in Kiev, Ukraine.
Read next: CEO reignites AIME
"I grew up poor, and seeing that we live in a country with so much opportunity, I approach every day like it's my first day in the business," she said."I literally work so hard every day and because I choose to do it and continue to want to grow. And now, being a mother of two in my 40s, I want to show my kids that you can do anything as long as you just make a commitment and follow through on those commitments with daily consistent repetition of action."
Even when she is fatigued, she powers through, she added. "There are going to be those moments when you're on the brink of saying I just can't," she said. "But I don't let myself say 'I can't'. I will not speak that language. And when you can control that you realize you have so much power."
Saul spent a couple of years practicing law before she became a broker, she noted.
"I didn't practice very long, but work for a law firm doing litigation and employment discrimination work," she said. "I did a little bit of litigation. After 3 years, I entered the mortgage industry."
Her improbable success has been chronicled in a book titled "Loan Officer Champions," where her narrative is featured in the first chapter entitled "The Accidental Loan Officer". It's improbable not for her chutzpah in having reached her goals, but for the trek it took to get into the mortgage industry after an unsuccessful foray into law.
"I was fired from my legal job because I wasn't producing my required billable hours even though I was working hard," she explained. "I was fired from two different jobs over 12 months."
Her boyfriend at the time was working in the mortgage industry, and she decided to follow suit. It was then when she not only realized the lucrative nature of the job but how good she was at it.
"I decided to try this mortgage thing for a few months and then go back to being a lawyer because that's why I went to law school," she said. "I went into it and made $30,000 my second month, which to me was mind-blowing because, as an attorney, I made only $70,000 a year and I went to law school to get to that point. Right?"
From that moment on, she never turned back, still living that American Dream. Alexander Hamilton would be proud.