How this top originator defied expectations to double her volume, closing over $139 million in 2019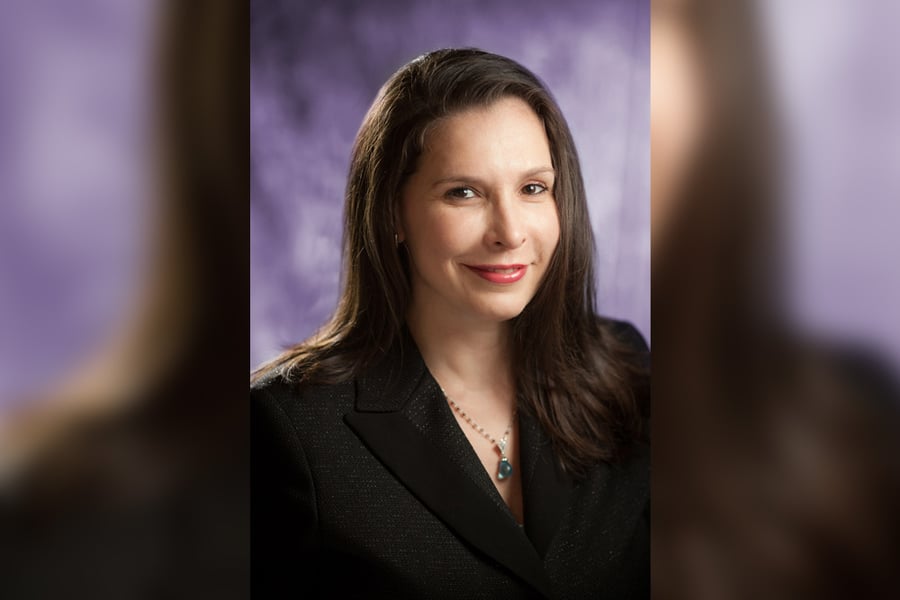 Tammy Saul surpassed all the goals she set out to achieve in 2019 by far. At the start of the year, her objective was to close $100 million in volume. By the end of 2019, she had doubled her volume compared to the previous year, closing over $139 million with 430 loans with her 3-year-old son and a brand-new baby girl in tow. Her motivation: to set an example for her kids.
"I wanted to show that you can be pregnant, you can be tired, and you can be miserable, but you can still do it. You can still push through and get the job done," said Saul.
Saul's mortgage career started in 2004 after she lost her job as an attorney the previous year. Her husband was in the mortgage business and she decided to give it a try until she determined what her next step would be. After having some immediate success, she realized that this was where she belonged. In 2006, Saul and her husband decided to open their own brokerage and 15 years later, Saul is a recognized top producer not only in Maryland, but across the country.
With no formal training in sales, Saul credits her unique approach to the mortgage industry to her education and background in law.
"An attorney gives advice that is unquestionably the best advice without any self interest. There is a state of mind that comes from being a professional as opposed to being a salesperson and I want my clients to feel that in our conversations and the advice that I give," Saul said.
To achieve her $100 million goal, Saul said she made her commitments public and posted it on her social media pages to help hold herself accountable. She divided the year into smaller parts, so she had short term monthly goals to help keep her on track. By the end of the second quarter, Saul hit her $50 million goal days before her second child was born.
"We had lower rates going into the third quarter, but I think creating so much momentum in that second quarter helped my business explode," she said.
By the end of September, Saul closed $100 million dollars in volume to smash her target.
Saul works with a team of eight: three processors, one processing manager, two loan partners, one part-time administrator and her husband, who works part time on accounting and supports her as a stay-at-home dad. Delegating to her team has been one of the greatest challenges for Saul but has also been huge in carving out the pathway to her success.
"To delegate, you need two things: good people to delegate to and the discipline to remove yourself from a file when its time," she said. This year, Saul is also expanding her team by one additional member. Knowing when to grow your team or expand your resources is something that Saul has learned over time through from open communication with her current team and really observing the workflow.
"When everyone goes home for the day, is there work that hasn't been completed or loans that aren't closing as quickly as they should? Are your competitors doing something better than you? Am I in a position where I want to unload a task, but my team is too busy? These are indicators that it's time to add to your team," she explained.
Reaching this level of success didn't come without its hardships either. It was all trial and error, according to Saul.
"I lost loans, clients and employees. I made mistakes, cried and wanted to quit. I went through all of the ups and downs, but I think that's the best way to learn," she said, adding that it's all about finding your calling. "When you find what you love, applying extraordinary work ethic comes naturally. That's how we've achieved the amazing results that we have."
A lot of Saul's passion and drive traces back to her first-generation, immigrant upbringing. It's the driving force that pushes her to take advantage of every opportunity that she can, because these opportunities are not available to everyone and she understands that.
"I won't squander opportunity. I devour it every day. At the end of the day, I am exhausted, but I am satisfied that I did everything I could."
This year, Saul has plans to implement a lot of new technology to her brokerage, Federal Hill Mortgage, including a high-level CRM and a digital mortgage platform with pre-approval tools. She's also set new goals for this year, with no intentions of slowing down.
"We might hit $200 million in 2020. It could happen."