New approach needed to address crisis, he says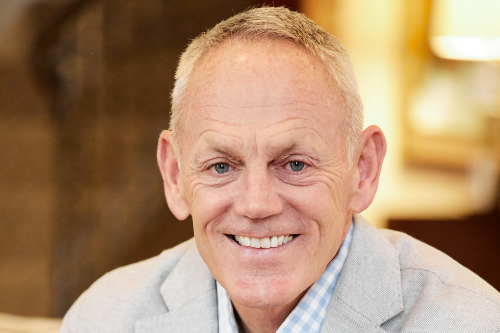 The nation's housing affordability crisis is "the largest social challenge" facing the US, Finance of America Mortgage president Bill Dallas (pictured) has told MPA.
The industry veteran said his company's launch last week of a new ADU refinancing option would help ease the crisis, saying that it was his job to create products that would assist local communities in addressing what he described as the country's biggest social challenge.
He said: "Our goal is to be part of the solution and help all Americans own or rent and find sustainable housing that works for them. Everybody wins in this."
Read more: "It never, ever has felt like a job" – Finance of America Mortgage, Bill Dallas
According to the Federal Reserve Bank of Atlanta, home affordability has dropped to its lowest level in 13 years, with the median US household now needing about 32% more of its income to cover mortgage payments compared to 2008.
FAM's new refinancing option will allow the owners of single-family properties to consolidate their primary mortgage and accessory dwelling unit (ADU) loans into a single conforming loan to generate rental income.
FAM said it would help create more affordable housing options and allow homeowners to take advantage of recent state changes to facilitate the construction of ADUs. That way borrowers can generate income by converting an unused section of their property into a new housing unit and renting it out.
ADUs (usually garages, basements or guest cottages which are popularly known as in-law suites or 'granny flats') are seen as a quick and practical solution to help address the lack of affordable housing in the country.
Describing the ADU refinance option as his "baby", Dallas said he had been pressing agencies to find affordable solutions "a while back", but had been unable to move forward until the change of administration in Washington.
He said: "I started working with the agencies probably two or three years ago on building this product and really until the Biden administration came back in the agencies weren't sure of what their mandate was going to be."
Read more: Housing crisis – what can be done?
Explaining FAM's refinancing option for ADUs, he said: "The unique aspect of it is that we won't limit cash-out or hit it with an LLP (limited liability partnership) to increase the price. We treat it as a rate and term - we make it available to you. That way the homeowner is going to get a lower rate and they're going to get better financing to pay it off."
Potential homebuyers – particularly first-time buyers - are increasingly being edged out of the market due to high prices and low housing stock.
A report by Freddie Mac's deputy chief economist, Len Kiefer, released this week, said house prices in the US have reached their highest rate ever recorded – 20% year over year – added to which is the country's housing shortage, roughly estimated to be between one and 5.5 million units short.
ADU development has grown in recent years, reaching about 1.4 million units in 2019, while the recent changes in legislation in states such as California, which has facilitated the construction of ADUs by removing building restrictions, have made it more appealing for lenders and other financial institutions.
Dallas said there was a great opportunity for growth. "The data that we found in LA alone was that there was 570,000 units available, and this was just detached one-car garages."
According to US Census Bureau figures, there are between 43 million and 44 million people who are renter occupiers, while renter-occupied units made up 30.8% of the inventory in the second quarter this year.
Dallas said he understood critics who said ADUs were too small and didn't address the country's shortage of entry level, single-family homes, but added that with high building and land costs it was impossible for builders to make affordable entry-level homes and turn a profit.
A more realistic, affordable and quicker solution was to use existing structures, he said. "It's so much cheaper to convert than it is to try to go through the entitlement process."
Nonetheless, he said that FAM was working with agencies on future projects, such as the possibility of helping to finance builders to construct manufactured homes on relatively inexpensive land.