We're going to see entire malls go vacant and go out of business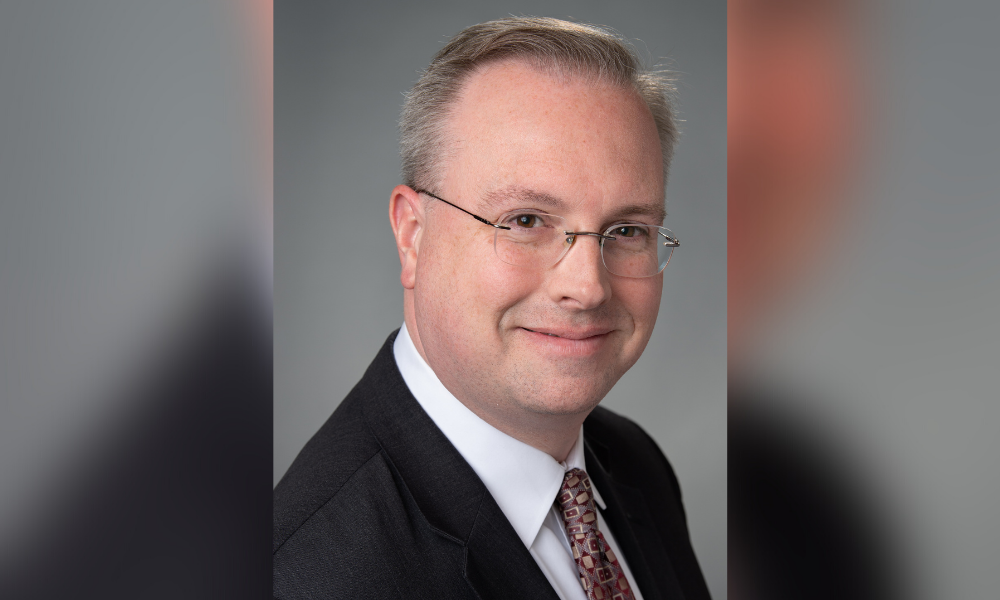 Remodeling abandoned malls and other commercial spaces hit by the COVID pandemic could alleviate the country's chronic housing shortage, Dr Robert Dietz (pictured), National Association of Home Builders (NAHB) senior VP for economics and housing policy has said.
Speaking to MPA this week, he said: "We face a crisis in terms of housing affordability and lack of inventory. We're also going to see entire shopping malls go vacant and go out of business - that could be an answer.
"A shopping mall is basically just a big parking lot with some buildings in the middle. You could replace that with an urban village of townhouses and low- rise apartments that adds to the housing stock – it would help offset some of the inventory crisis."
The comments come following further evidence of the country's chronic housing shortage.
New research by Realtor.com shows that the US has a house building deficit of 5.24 million homes, with single-family home construction at its lowest since 1995.
Read more: No magic bullet for housing shortage, says chief economist
Meanwhile, PulteGroup - the country's third largest home construction company – last week downgraded its Q3 full-year guidance, citing supply chain disruptions and building material shortages.
Dr Dietz suggested the concerted action of Federal and local governments would be needed to change zoning regulations, as well as private investment to revitalize commercial areas left devastated by the pandemic.
"In the case of a complete transformation of commercial real estate like a shopping mall, you're going to need outside financing partners and you're going to require additional zoning changes.
"In some cases, you might need new infrastructure, but those are all part of the development process. At the end of the day, if you build those homes they are going to generate property taxes, which will then provide a fiscal surplus for the community, so it's both private enterprise and local governments working together," he said.
A study by transportation data company INRIX found that mall visitor numbers in the US may have started to recover after plummeting by 91% during the height of the pandemic.
A recent report by Deloitte however concluded that the traditional concept of the mall "will change forever" and may have a future function as a residential location.
Dr Dietz also dismissed suggestions that either ADUs (accessory dwelling units) and mobile or modular homes could significantly reduce the housing inventory shortage. He said: "ADUs are a way of adding a rental unit, but they tend to be small, and really what we're short on is entry level, single-family homes.
"Mobile homes have limited opportunities as they're built to a different building code and are typically on land that's owned by somebody else, while modular and panelized construction can help save on framing crews, but you still need plumbers, electricians, systems and site preparation. It's a very narrow way of looking at the problem."
Read more: How do you solve the housing affordability crisis?
Dr Dietz was more upbeat about other aspects of the building supply chain, citing the recent fall in lumber prices (in August, they fell by more than 9% to their lowest level since July 2020 following a 13-week slide).
He said: "The lumber market is clearly moving in the right direction. Prices were at $1,500 per thousand board feet months ago and they're now down to the $400-$500 range. Something between $350 and $400 has become more of a normalized market."
While building material costs had increased for such items as steel, in addition to the issue of appliance delivery delays, he expected supply chain problems to ease over the next year to year-and-a-half.
NAHB's housing expert nonetheless questioned the housing shortage figures, suggesting the number could be "closer to a million" instead of the roughly five million generally quoted.
A separate report released in June by the National Association of Realtors concluded that there was a "cumulative housing demand-supply gap" of 6.8 million units in the US and an "underbuilding gap" totaling more than 5.5 million housing units in the last 20 years. Freddie Mac has reportedly placed the number at around three million.