Entrepreneur and motivator talks about the industry, inspiring people and how he'd solve the home shortage crisis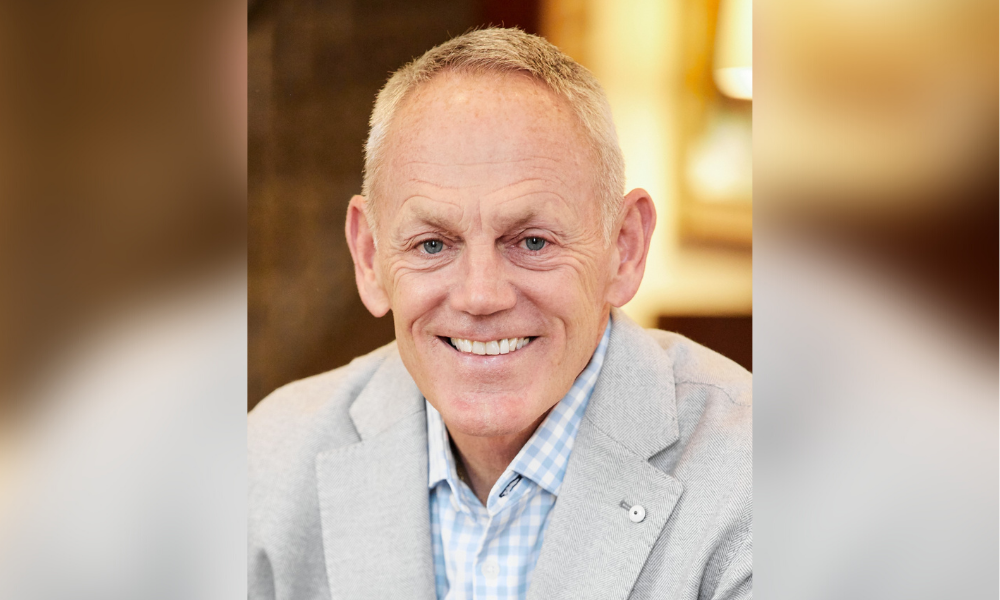 With 40 years' experience in the industry and after having built several mortgage companies from the ground up, Bill Dallas is currently the president of Conshohocken-based Finance of America Mortgage, a full-service mortgage company with a nationwide distribution network of more than 280 locations.
Dallas, who started his first mortgage company during the 1981 recession with just $10,000 in capital, is also a noted entrepreneur who founded Dallas Capital and whose motto 'faith, family and friends' forms part of a credo to develop - in his words – "talents, skills and dreams in new and exciting ways".
Speaking to MPA about what the role of broker/lender meant to him, he said: "It never ever has felt like a job. What motivates me is that I really enjoy giving back and helping communities, Americans and people buy their most cherished asset."
In his view, the earlier people joined the property ladder, the more financially stable they would be. "Part of my passion comes from just helping people do that," he said. "The most important thing is people need a place to live, and giving them something, whether it's a rental or it's just their own property, there's nothing like it."
Read more: Finance of America Mortgage president rails against "prehistoric" underwriting
Three of his five children have followed him into the mortgage industry, not consciously as a result of a proselytizing zeal by Dallas ("they didn't have any idea what I did growing up because I didn't really talk about it") but it's hard to dispel the notion that his infectious enthusiasm must have rubbed off on them.
"It's a great industry to start with - I encourage people to do it, there's hardly any other business that I know where you can buy the asset," he said.
Eager to discuss a wide range of issues - and never short of a few words of sage advice - Dallas spoke at length about the current home shortage crisis, saying that the source of the problem could be traced all the way back to the Great Recession of 2008.
"We probably had 10 or 12 years of zero building, or very limited new construction, so we're behind the eight ball to start," he said. "This is sort of the follow through of that."
Despite this, he believed the US mortgage sector was essentially sound. "The market is vibrant, and I think it's solid, and we think it's safe for people to jump in," he said.
Read more: No magic bullet for housing shortage, says chief economist
He was, however, under no illusion about the difficulties many thousands of Americans who want to buy a home are facing. "You need to build affordable housing, but affordable housing is very expensive to build - so it's really not affordable," he explained.
"So how do you do that? I think the answer is the repatriation of existing homes, or the rehabilitation of homes. You take auxiliary dwelling units that are sort of dysfunctional - what they call in California 'granny flats' - where you're taking garages that are detached, or you're taking property and you're building on to larger units. It's much cheaper to do."
He said 'manufactured housing' was the sort of prefabricated dwelling the mortgage industry could get more actively involved in promoting, although he recognized originators first needed to overcome their own prejudices for that to happen.
"The things that we can do that can help would be to allow these types of units to be financed," he said. "It's not traditional, it's a little bit like a fixed mobile home to some people, but the houses look exactly like a normal home today, and they're 35% cheaper.
"We as lenders need to open up the spec - we're working with the agency so that this property type would be acceptable to finance. We think that's a way to get more inventory."
The shortfall in homes, coupled with high property prices, is currently fueling a bidding war out of which a select group - almost a third - come away with the spoils: cash buyers.
Dallas expressed surprise at the size of all-cash purchases - reported by Redfin to be as high as 30% this year - which he viewed as anomalous.
He said: "I always said that the market will return to normal when you have 75% purchase and originations and there aren't any cash buys - that's a normal market for mortgage bankers, with 25% refis and no cash.
"I've been doing this for 40 years, and I've never seen cash purchases - maybe up to 1% - (but) nobody pays cash for homes, really, everybody leverages."
The problem was compounded because lenders found it hard to compete in this environment, he added. But if Dallas gave the impression originators were helpless in the face of such onslaught, he bounced back when it came to stressing how important their role was.
"They provide a thoughtful roadmap to manage their (clients') financial journey – because they do need an advisor," he said. "Buying a home is the largest single financial decision that most people may make, and I don't think they should make it on their own."