Mortgage professionals offer their verdict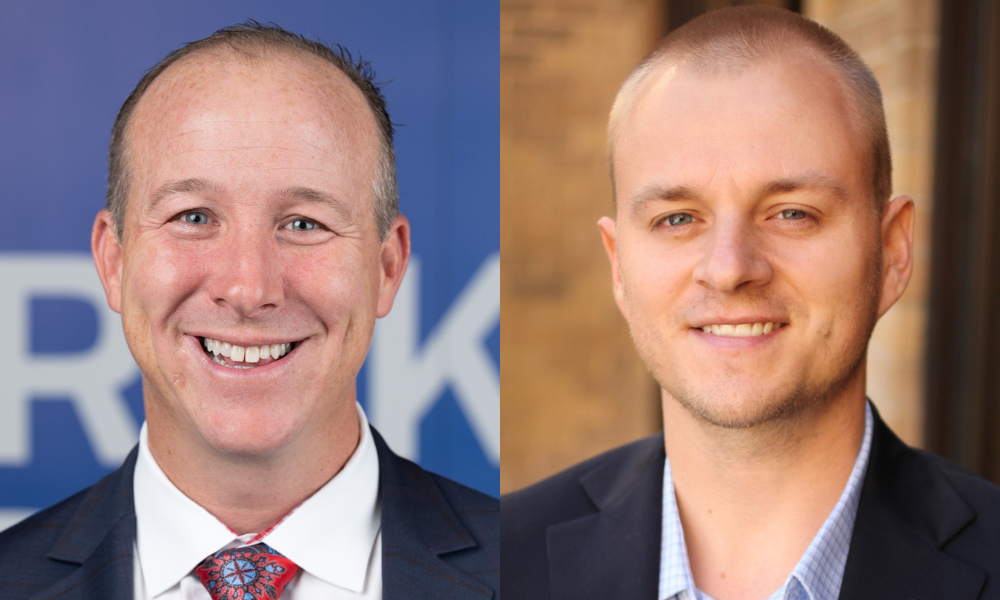 Depending on who one talks to, the rise of artificial intelligence is either a welcome development or the worst thing to befall society. According to one study, AI threatens to chip away at the mortgage industry as the lion's share of industry practitioners lack the skills needed to prepare for AI's growth.
Not so fast, brokers contacted by Mortgage Professional America said. By and large, mortgage professionals seem unfazed by the rise of AI – including its possible incursions into their industry – and believe they are poised for its expansion.
First, the gloomy outlook. According to a Microsoft report, 82% of leaders say their employees will need new skills to be prepared for the growth of artificial intelligence.
Mortgage professionals are decidedly less worried.
"In my opinion, we are prepared for AI and what it may or may not be due to our industry," Tom Ahles (pictured top left), mortgage broker and co-founder of Edge Home Finance, told MPA. He spoke of accommodations that can be made in allowing that not all loans fit into a single cookie cutter: "We will always have loans that do not fit inside a perfect box and will take a personal touch to ensure all aspects are considered. Most of the simple day-one certainty loans will be automated and will lower the origination cost for these loans as it will be even faster and cheaper than it currently is."
The human touch will always be needed
At the end of the day, Ahles suggested, it will take more than AI to eliminate the unique role brokers play in the marketplace: "We have seen a massive margin reduction over the past decade due to these technological advances, and I don't see that changing," he said. "There will always be a place for non-traditional lending as well as manual underwriting, so if the market shrinks 50%, similar to what it has done already in the past year (not due to AI but market) we are built to be recession-proof and will always be here to serve our consumer's needs."
Nate Fain (pictured top right), of UMortgage, does envision some job losses as a result of AI, but sees it more as a complementary tool than technological cudgel stamping out the human element.
"I see AI as another innovative tool that will inevitably replace some jobs," he told MPA. "For loan officers and mortgage leaders, it's a tool that can help you scale or improve different parts of your business."
He extended the tool analogy: "However, like any tool, it's only as good as the person using the tool," he said. "If I swing a hammer at a nail, I'm going to get a different result than someone else swinging the same hammer. Innovation and technology will never slow down, so it's up to us to adapt and adjust."
Even without knowing the ultimate scale AI will play, humans will still be the most valued resource, he suggested: "As time goes on, AI will continue to chip away at a loan officer's role in the mortgage transaction," he acknowledged. "But someone will still have to drive interest and leads through marketing, networking, and building human relationships and connections. Those are the skills loan officers of the future need to have."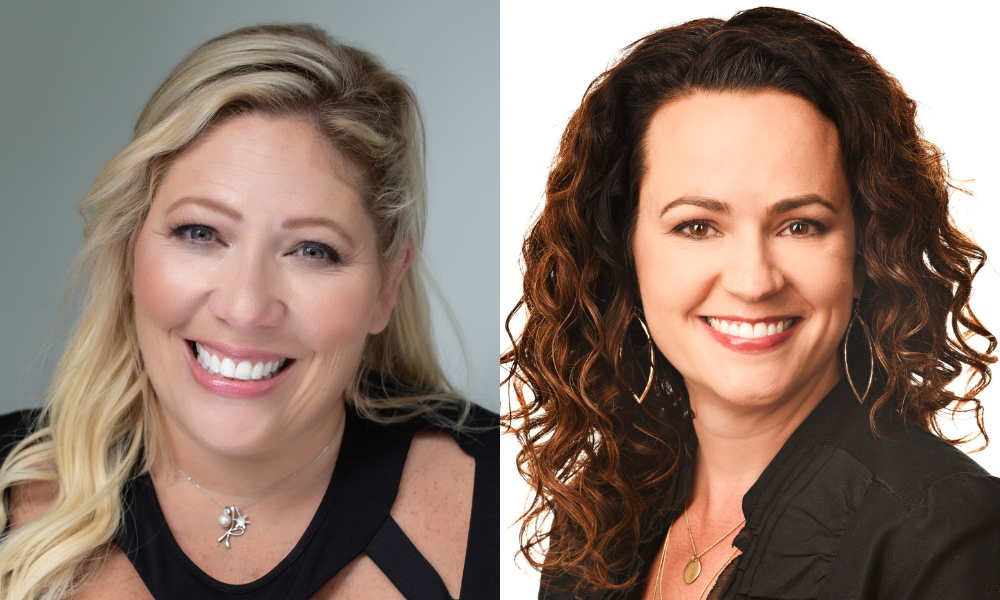 When the going gets AI, the tough get going
Given her specialty in tough loans, Kris Radermacher (pictured immediately above, left), broker-owner/loan officer at K2K Mortgage, said she was not worried about the rise of AI. Yet in the next breath she suggests many of her colleagues should be worried. "Does AI worry me? No! Should it worry most? Sadly, yes."
She explains the seeming contradiction in her answer: "Because most won't learn to adapt or will wait too late to adapt," she said of her colleagues. "Now what adapt means for them will be different based on their career path. For me, it meant taking my love of doing all the loans that others won't do - leaning into that full time and figuring out how to help others who want to learn."
Her penchant for the complex effectively insulates from all-but-sentient tentacles of AI, she suggested: "I now run private money, hard money, commercial and business lines of credit. I am reaching out to other loan officers to tell them about how I can help them close things others won't. I don't fear what I see coming. I figure out how to embrace it and rise!"
Some have already embraced AI
Rebecca Richardson (pictured immediately above, right), of UMortgage – the self-described "Mortgage Mentor" – has already embraced AI, and she didn't appear ill at ease or anxiety-ridden for having done so.
"On our team we are using AI in several ways so I'd say we are adopters of it but there's so much more to explore," she told MPA. "While there are some areas of concern if AI isn't used or developed responsibly I view it as most other tech advances and enjoy finding ways to implement it to be more efficient."
It all depends on the product or service being performed: "For clients that fit the mold of a Day One Certainty file, for example, their need for high touch personalized service by a mortgage professional is likely to be less," Richardson said. "However as personal finance situations become more complex the need for an SME increases."
It's a brave new world, indeed. But at day's end, humans will play the central role. Don't panic.
Want to make your inbox flourish with mortgage-focused news content? Get exclusive interviews, breaking news, industry events in your inbox, and always be the first to know by subscribing to our FREE daily newsletter.