He dodged the Great Recession's brunt, but dealt with its aftermath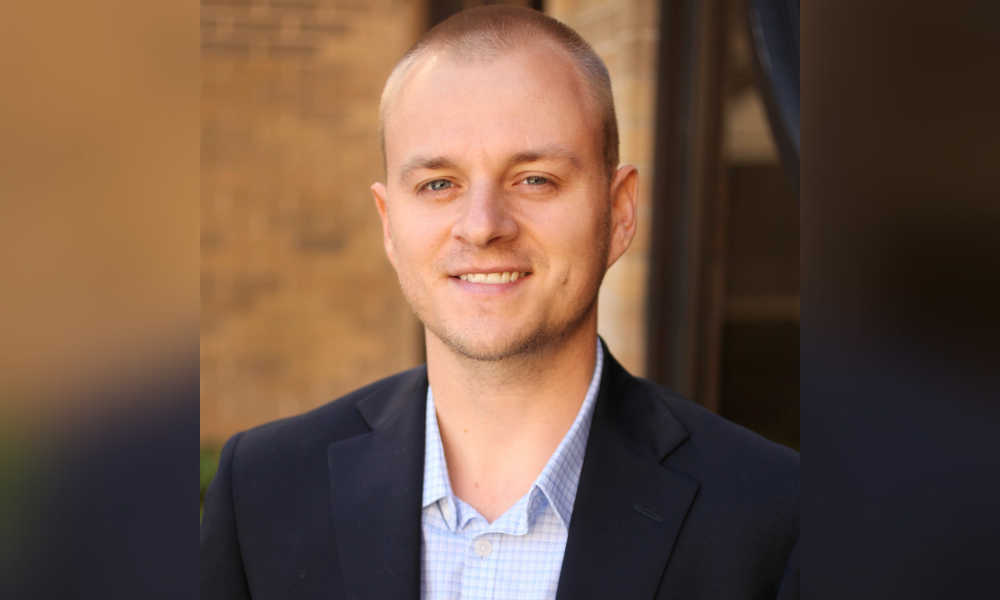 At our most befuddled, when the future is anything but certain, reality tends to hit us with the force of a wave doubling as lucidity-inducing slap to the face. For Nate Fain, the crest of clarity wasn't pretty, but had the effect of nudging him toward solid ground.
"I graduated from college in 2010 with degrees in journalism and elementary education," he told Mortgage Professional America during a telephone interview. "I moved down to Pensacola, Florida, and that was when the BP oil spill happened, and the economy wasn't doing well. The oil spill was kind of the one-two punch down here locally on the Gulf Coast. There just weren't a lot of employment opportunities. I applied for 200-something jobs and didn't get a call back," noting he even filled out applications for golf and restaurant/bar work he took during college to no avail.
For the unfamiliar, the Deepwater Horizon oil spill – also known as the BP oil spill – was an industrial disaster that occurred on April 20, 2010, off the US coast in the Gulf of Mexico. To date, it's the largest marine oil spill in the history of the petroleum industry with some 210 million gallons spilled.
"I finally got a call from Regions Bank based in Birmingham, Alabama," Fain said. "I didn't know anything about banking, finance, sales or anything like that. But I needed to pay my bills, right?"
Landing at a call center
The work environs weren't ideal, but a far cry from the corrosion – both economic and environmental – he had witnessed in Pensacola. "It ended up being in a call center, which is 100% not what I was looking for," Fain said. "But I learned how to sell and talk to people with that job. The goal there – and it was kind of an unwritten rule – was to get the client on and off the phone in five minutes and sell them something."
He was later recruited by Wachovia, before it was bought out by Wells Fargo back in familiar Pensacola territory. "I was a banker at Wells Fargo for about a year and then the mortgage department approached me and said 'Hey, man, you're putting up some strong sales numbers as a banker. What would you think about doing this?' I had watched other loan officers who serviced our branch and they almost seemed self-employed. That's the kind of freedom I was looking for. That to me seemed like a natural fit."
He would cut his teeth on refinances before moving on to purchase deals. While there, he took about a month printing out all the Wells Fargo mortgages he could find among public records in a tri-county region, cross-reference each one against the bank's system to identify potential refi opportunities, and started cold-calling clients.
Aside from his work experience, he recalled gaining early insight into the mortgage industry when buying his own home barely a year out of college. "It seemed kind of chaotic, but something I could see myself teaching others how to do. I come from a family of educators, so I tend to lean in on educating clients, give them all their options, and show them how we could possibly manipulate some numbers so they can really understand what they're doing."
The approach is no marketing gimmick, he noted, but genuinely ingrained in his upbringing. "That's how I organically started to build my business as well," he said. "I call it mortgage karma or real estate karma. I've lost out on a lot of deals I could possibly sell and it's because I've done the right thing. I'm okay with that because I think that mortgage karma and that real estate karma comes back around. So at the end of the day whenever I'm making any sort of business decision, it's always what's best for the client."
After more than three years at Wells Fargo, senior loan officer stints would follow at Supreme Lending and NOLA Lending Group, both also in Pensacola. Since June 2022, he's worked as a mortgage loan officer at UMortgage in the same city.
Witnessing the aftermath of the Great Recession
While his career began in the aftermath of the Great Recession, he recalled seeing its lingering effects. "One of the things that really stuck with me is when I would pull up these refinancing candidates. There would be an automated valuation that the Wells Fargo system would give that property. These weren't full-on appraisals, but give you and idea of what the market value would be. It was crazy to see the numbers of what these houses were worth versus what was owed."
This was an underwater situation – figurative to be sure, but with the weight of debt pressing down on people's homes like the viscous oil that had stilled the warm waters off the Gulf of Mexico when he first began.
"I was lucky enough to have dodged that bullet personally, but I spent the very first part of my career seeing just how much the Great Recession impacted a lot of homeowners," Fain said. "I was doing a lot of refinances, and I can't tell you how many times I got hugged at the closing table and people saying, 'You don't understand; we were a couple of months away from losing our house.' It was very impactful to them."
Along his career path, he's achieved his own version of the American Dream while helping others secure their own iteration of the ideal. He and his wife now have three children and even the obligatory dog that could be heard in the background before he led the canine to the yard amid a more pristine Pensacola.
Call it karma – mortgage karma, to be exact.
Want to make your inbox flourish with mortgage-focused news content? Get exclusive interviews, breaking news, industry events in your inbox, and always be the first to know by subscribing to our FREE daily newsletter.