Her aim has a different focus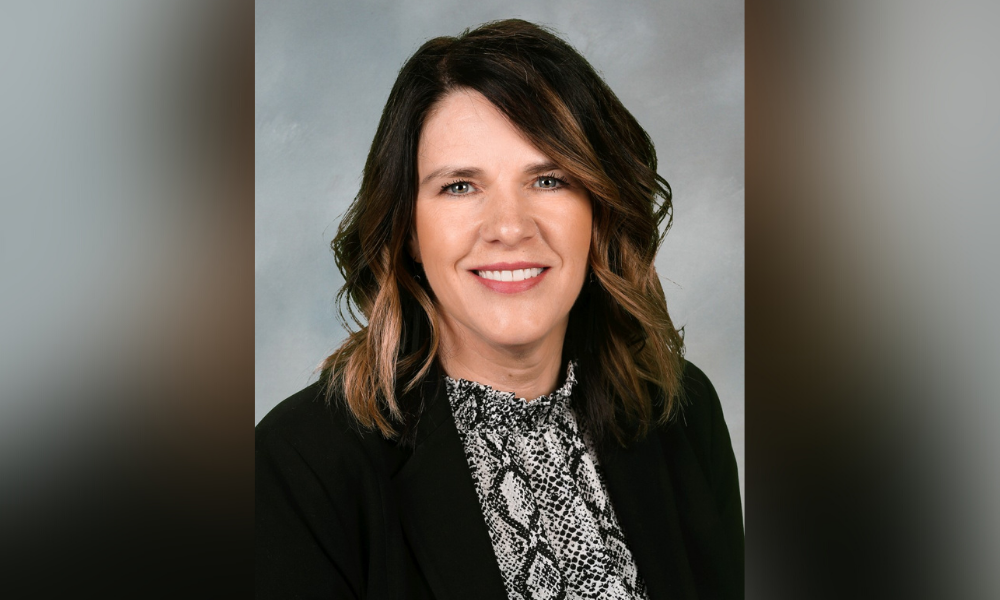 Martina Schubert (pictured) is chief technology officer at LenderClose, a fintech that provides real estate and home equity technology products and services to lending institutions. When asked about the most important thing she does in her job, however, she talks about something else first.
"My goal and objective in my career is to elevate others," Schubert said. "Most companies'… [executives] are off in their office, doing their own things, and that isn't how I want to lead, nor is that how the team that we've hired wants to work."
Schubert, a 25-year-plus information technology veteran, has served as CTO for nearly two years at LenderClose, a Des Moines-based fintech company that CEO and founder Omar Jordan launched in 2016.
LenderClose has been steadily adding credit union and community bank customers, particularly since a $10 million Series B venture capital financing in March 2021.
Read more: Mortgage tech news roundup: April 08
More than 74 people and counting now work for LenderClose. Schubert describes the company as "start-up-ish," because its culture remains nimble, collaborative and innovative the way many newer start-ups are intended to be, just with more people.
LenderClose partners with credit unions and community banks, using its platform to help them fix problems and streamline areas such as the portfolio lending space. The platform brings clients automation and an easy user experience that helps them interact with their files more efficiently. It also is designed to help on the customer side, encouraging borrowers to be more engaged in the process.
Schubert said the platform succeeds in multiple areas. For example, she said, it has helped clients reduce time needed in the portfolio lending space from about 45 days to four.
LenderClose primarily uses Python, a high-level programming language, for its platform, along with Java to help create an easier user experience for customers. A "huge amount of automation" is also in play, to help reduce steps for loan officers and enable them to make quicker decisions. Newer functionality driven by AI and other improvements are coming down the line, Schubert explained.
Mentoring
Schubert's responsibilities cover a wide range. She is CTO, but also manages product, cybersecurity and the user experience.
"I really have a focus on the value that we're bringing to our clients and the problems we're trying to solve for them," she noted.
Coaching and mentoring mean a lot to her.
"We have a really diverse team at LenderClose and I'm really proud of that," Schubert said. "Half of our engineers are female, which is really unusual. I don't do anything different than any male counterparts, but I think women feel empowered to work here, which is amazing."
Schubert mentioned the company has many other efforts focused on diversity, which has helped it innovate and stake out an advantage in the marketplace. Coaching has become a big part of the process, she said.
"We have a lot of people fresh out of college that work for us and we have some tenured people [who are] able to coach them on how the business world works," Schubert said.
Collaboration
In the past, Schubert said, she has wanted to create an environment where the technology team collaborates on vision, goal and direction. That's something she's been able to do at LenderClose.
Read next: The importance of mentoring
"It was [about] being able to hire people that get to lead the vision of where we're going and get to decide what technology we're doing next," Schubert said. "We don't say, 'Here's what you're working on.' These product teams really are a collaborative team of people… They determine what thing we should be working on for the best value for LenderClose."
Beyond collaboration, Schubert said her hiring has been focused on technology engineers who are learners. An employee "incubator" program has also helped her identify potential tech hires with enormous potential, something that may run again.
"All of those people have been hired and getting them all up to speed and making sure we still keep the same culture, that's really important to us," Schubert said.
Schubert said her team has come together well with a focus on making sure LenderClose's software remains "in good health" and is updated rigorously.
"Our [software] deployments were not as often as I would have liked them to be," she said. "Now we've gotten much, much better."
Why collaboration matters
Ultimately, Schubert said, collaboration matters strongly for any tech executive and by default, the tech team at any company.
"I make all decisions based on the facts presented to me and what happened in the past. If you want to be innovative, you've got to be different than me," Schubert said. "The people that I hire to surround me are not like me. They think about things differently so that we cover all of those aspects, because I've done this for a long time and I know what things to do to make it happen."
Even more important, Schubert said, a collaborative tech team is important for a technology company.
"We have to be innovative and try to think of things completely different than what my mind [alone] might be able to do," she said.