Unified brand led to advances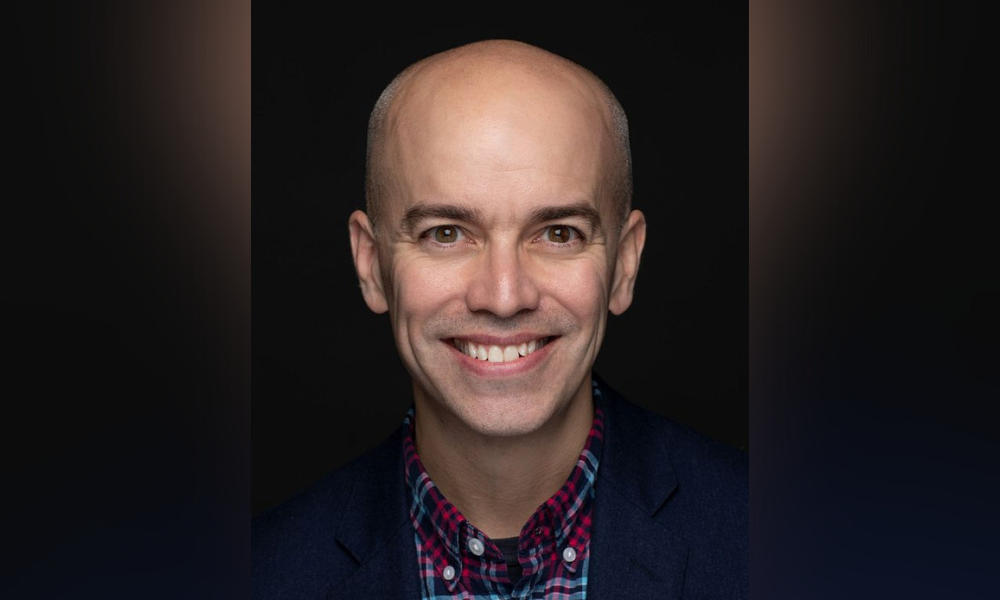 A little over a year ago, Quicken Loans officially became Rocket Mortgage. The name change brought the company in sync with other entities under the Rocket Companies umbrella, which encompasses various personal finance and consumer services brands. It also helped accelerate innovation.
"The pace at which we're launching new things to both improve what we already have, but [also] bringing new things to market just keeps getting faster and faster," said Regis Hadiaris (pictured), vice president of product marketing for Rocket Mortgage and one of the executives and others who helped shape the transition.
"The investment we're making in new experiences for clients and partners, you're going to see more and more announcements coming about the different things we're doing because we get to deliver value to them in any kind of market."
Quicken Loans, billed as America's largest mortgage lender and already a part of Rocket Companies, officially changed its name on July 31, 2021. The goal, the company said, was to better align the overall Rocket brand but also make clear to homebuyers that Rocket relies on technology through the entire homebuying process and its various brands.
M&A and name changes
Read more: Rocket Mortgage to sponsor NFL starting with Super Bowl LIV
Rocket Companies was built through innovations, acquisitions and name changes, and such was the case with Rocket Mortgage, which started as a broker named Rock Financial when it launched in 1985. It became a mortgage lender in 1988 and within a decade the company began starting to move the mortgage process online, before its owners took the company public in May 1998.
Rocket Mortgage co-founder Dan Gilbert and a group of private investors bought Quicken Loans back from Intuit in December 2003 but kept the company's branding and marketing initiatives. QuickenLoans.com debuted in August 2004.
Flash forward to 2015 when Quicken Loans introduced Rocket Mortgage, which was billed as the first end-to-end completely online mortgage experience. It was an updated version of what Quicken offered at that time.
"It was our digital experience – the first experience where you can go from start to finish completely online," Hadiaris said. "The Quicken Loans traditional model, up until then, was a hybrid of digital and in-person in order to get a mortgage."
Rocket Mortgage ended up being a popular update, according to Hadiaris.
"What we found is clients really preferred the Rocket Mortgage model for all sorts of different reasons. It really let them go as fast or as slow as they wanted to go. They could [work] online or if they wanted to pivot offline," Hadiaris said. "Over time, it very quickly became the experience of choice for our clients, and so we decided to cut over to the Rocket Mortgage brand" full-time.
A long list of tasks
Hadiaris noted that the company focused hard on educating consumers about the name change. TV commercials, radio spots and billboards helped, including multiple Superbowl ads going back to 2016.
"People know Rocket Mortgage from that," Hadiaris said.
Beyond media ads, however, many internal teams worked to prepare the full switchover, going back at least seven months before the final name change announcement. The company had plenty to accomplish.
"You have to switch over all your digital experiences. You have to switch over all your in-process communications, your transactional communications, your mortgage documents, emails," Hadiaris said.
Even the on-hold messages needed updating.
When it came time to officially change the name, the company was ready.
"I've been here 18 years, so I've been through all the transitions that we've had in that time," Hadiaris said. "Because of the preparation of our team, usually 'day-of' events are pretty uneventful … there's months of planning and everything happens the way it is supposed to."
Adaptation
Now that Rocket Companies' various brands all have the Rocket name, Hadiaris said, service and innovation are both quicker.
Read next: Rocket launch – new digital platform aims to up the ante
"We've really developed an experience for consumers across any of the Rockets," he said. "It's one account you can move through and do all these different things and some of these really complex moments in a simple way."
The switch and better brand integration has led to increased use of real time insights, data analytics and instant feedback to help improve client experiences. More innovation is on the way, Hadiaris said.
"We're really leaning into innovative products as well as experiences that people can use," he added.