Wholesale lender's in drive to enhance broker-customer and real estate agent relationships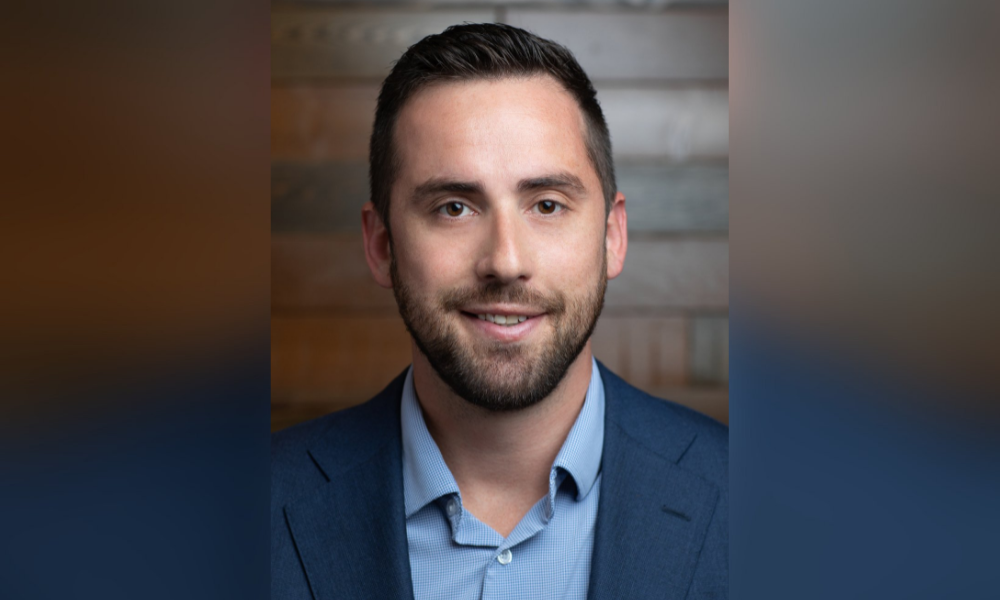 Wholesale lender Rocket's forthcoming launch of a new digital platform will halve the time it takes to process a loan, executive vice president Austin Niemiec (pictured) has said.
The Detroit-based lender's EVP gave details of the product during a live-streaming event on Monday, in which he announced several new initiatives aimed at enhancing customer-broker relationships and forging closer ties with real estate agents.
The announcement was made to coincide with Rocket Pro TPO's first anniversary as a new brand after its parent company dropped the name Quicken Loans Mortgage Services a year ago.
In the latest drive, the company has directed most of its efforts towards revamping tech in a bid to speed up loan application times, underscoring Niemiec's recent statement to MPA that Rocket wanted to "raise the bar for tech".
Read more: Rocket aiming high on October 19
The new client portal, which will replace the company's 'That's My Mortgage' current platform in December, will reputedly enable customers to upload and eSign their mortgage documents in half the time, from registration to closing.
Speaking to MPA shortly after the announcement, Niemiec said: "The world is changing, the speed of the game is increasing every single day, especially in the mortgage industry.
"The longer a loan takes to close, the more likely it is to fall out. And the longer a loan takes to close, the more likely it is for a broker to lose a real estate agent relationship or client referral, so speed to certainty is critical."
Brokers will also be able to choose how to brand the portal, either with their own company name or by co-branding it with Rocket.
Niemiec said the new client portal was "the best platform in the entire wholesale industry", claiming it would also enable brokers to push conditions "in one seamless experience to the borrower".
He said: "The borrower can upload documents to that same portal, and then brokers have the ability to either send those documents right back to our underwriting team or delete them - they're in total control of the entire experience."
Rocket's announcement comes less than a month after rival UWM announced the launch of its own 'Bolt' digital platform, which is also intended to provide faster loan approvals.
During the online presentation, Niemiec took a possible swipe at Rocket's biggest competitor without actually mentioning UWM by name, accusing the company of "injecting fear by dividing the broker community…acting like you (brokers) work for them, while we're focused on working for you".
Asked how Rocket's portal differed from Bolt's, Niemiec said UWM's platform was "more of an underwriting platform for brokers".
He said: "Ours is different. This is a client-experience platform for the consumer to eSign and then go through a digital process throughout underwriting and closing."
Read more: United Wholesale Mortgage launches "game-changing" platform
To avoid encroaching on established real estate agent-broker relationships, Rocket's new proprietary tracking engine, which will be featured in the broker portal, will detail which agents each broker is working with.
"We know our broker partners work hard to establish connections with local real estate professionals and we want to protect those relationships," Niemiec said. "We will honor these connections, while also leveraging our Rocket platform to help brokers create new partnerships."
According to Rocket, working more closely with real estate professionals will lead to greater business opportunities for brokers, revealing that in the last year only about 170,000 real estate professionals - just 8% - out of a total of around two million licensed real estate agents have closed a loan with one of Rocket Pro TPO's broker partners.
To encourage closer links, Rocket Pro TPO will be connecting brokers with real estate agents through 'Pro Mixers' networking events, the first of which will be held in San Francisco in November, when 200 real estate agents and Rocket Pro TPO partners are expected to meet.
As part of the company's drive to speed up the entire loan application process, Niemiec also announced another innovation with Rocket Connect, which allows underwriters and brokers to communicate digitally, saying that the company would commit itself to a two-hour response time to any submission.