Platform rolling out to customers in several weeks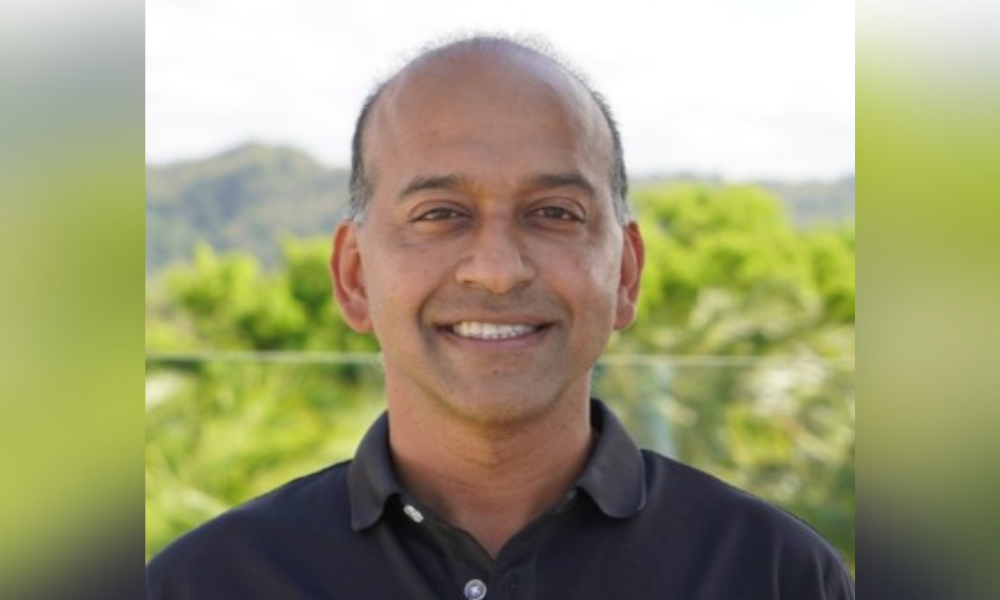 Sun West Mortgage consumers will soon be able to use an app for their loan origination process that senses how users feel and can act accordingly.
Dubbed "Morgan," it relies on AI/machine learning -- specifically what the company calls empathetic technology – that is intended to make sure consumers are "feeling as happy as possible with the least amount of stress," according to CEO Pavan Agarwal (pictured).
Sun West has been testing Morgan for three years, first in-house and then through beta testing this year with brokers and third-party retailers, with as many as 75 brokers using it thus far, Agarwal said. It uses advances developed by Sun West's technology arm Celligence, which Agarwal founded. Consumers will have access to it within several weeks.
"In the loan origination process, when you're working with Morgan, it will be detecting your satisfaction level – your anxiety level and how you're feeling – and adjusting its responses accordingly," Agarwal said.
Read more: Sun West Mortgage integrates Cloudvirga's tech offerings for loan officers
Agarwal's father launched Sun West in 1980 and the California-based company currently employs more than 700 people. Sun West is a mortgage financial services operation focused on loan originations, zeroed in on being a minority-focused mortgage lender that prioritizes fair lending and equalizing the housing market, and Agarwal said Morgan helps further that mission.
Morgan was able to review 99% of conditions Sun West receives daily within two hours, with more than a third reviewed in 30 minutes thanks to automation of many actions in the loan origination process, the company said in a June 9 press release. Agarwal said at the time that Morgan enables streamlining of the review process and takes out manual delays and cost overruns – factors that "are a common hindrance to loan approval for underserved communities."
Morgan is part of a roster of technologies at Sun West designed to boost fair lending including Instant Underwriting and Touchless Closings, a multilingual platform where loan documents are automatically generated and delivered to the closing table within six hours of the final loan condition being given to the app.
Feelings and speed
Morgan detects feelings, in part based on questions users ask it via voice or text.
"Let's say you go to Morgan and ask 'Hey, when is my loan expected to close?' That question in itself would put a pretty high anxiety score on it," Agarwal explained. "It tells you a lot of things about this user – he's saying it politely, but he's saying that he needs his closing now."
Morgan then gets an answer to the user quickly, either through its own access to data or humans backing it up. It figures out the best possible answer to a question based on its training, with a focus on reducing anxiety.
"It will bring in a human guide automatically," Agarwal said. "It will also do automatic routing, depending on the type of question you asked, and depending on the anxiety level."
In beta testing, Morgan has had plenty to learn, in part from customer feedback in testing via tens of thousands of chat transactions.
"Everything from human emotional state, and how these nuances have different anxiety levels – it's learned to have actual real-world answers," Agarwal said.
Morgan initially struggled with speed but has been able to improve on the time it takes to address questions. Tools that helped include pure algorithms and coding that eliminate delays and carve out efficient communications channels.
In addition to relying on machine learning, Morgan's user interface is also designed to be intuitive, and Morgan has been educated and programmed to the point where it has "all of the difficult answers ready to go," Agarwal said.
It has a chatbot and human working in tandem so customers can get immediate answers, either through the chatbot or human guide.
Efficiency
According to Agarwal, Morgan has already helped boost efficiency during its initial rollout with loan originators.
"They used to take a question to their manager, who would then take [it] to an underwriter, who would then take [it to an] underwriting manager," Agarwal said. "Loan originators now go straight to Morgan and get an immediate answer."
Put a different way: what would usually take a day for a loan originator to resolve in a difficult loan now can be solved in minutes.
Read next: As the job market recovers, how can originators help folks get back on their feet?
Savings per transaction using Morgan are not insignificant, according to Agarwal.
"We're probably saving over 150 basis points per transaction," he noted.
For anyone who doubts that a computer can properly access emotions, Agarwal is ready to argue otherwise.
"Computers actually do a really good job on sensing your emotions … because they have no emotions," Agarwal said. "[Morgan] follows the algorithm and says, 'Okay, this person is anxious, I need to go to this level of support, versus this other person who is not anxious."