Mortgage executive from hard-hit market shares how he's approaching clients as they get their jobs back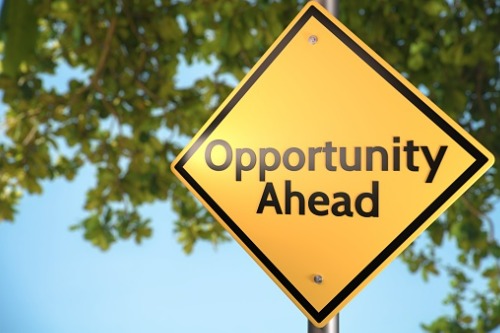 It may have come in fits and starts, but we're beginning to see the post-pandemic recovery get underway. The most recent piece of good economic news is that new US jobless claims have fallen to their lowest level since the pandemic began. Economists and analysts see this drop as another key sign that the US labor market is recovering, bringing the prospect of economic opportunity and homeownership for millions of Americans along with it.
One labor market that's been particularly hard-hit by the pandemic is Las Vegas. The city's huge tourism and hospitality sectors were absolutely decimated, and while out of state buyers have helped drive some purchase volume to Nevada as a whole, many across the state have been hurting for a while. Now, however, there's hope on the horizon and as borrowers and prospective homeowners get back on their feet, they're turning to their mortgage pros to see what they can qualify for.
"We got hit really hard by COVID," said Jeff Dragovich, a Vegas-based originator with Sun West who operates under 'the Vegas Mortgage Dude.' "When COVID started, I had deals in escrow, that we couldn't get done, because the borrower got furloughed from the casinos. Now, it seems like we're moving in the direction of going back to some normal. We've opened up at around 50% capacity. People seem to be coming back, which means I am noticing consumers that are wanting to purchase homes, now that they're back to work. It's still hit or miss, and it really depends on what they do for a living. But I would say the majority of people I'm talking to are back to work full time."
Nice as it is to see these workers employed again, when they come to Dragovich for a loan, he has to deal with the fact that they may have been unemployed for over a year. While his business is more purchase than refi, he's had to deal with the impact of some forbearance programs already, helping to get his borrowers current before they sell their home to purchase a new one.
On the purchase side, Dragovich is running into the challenges posed by damaged credit and a year without income. He takes each client as they come, working through specific details and documentation pieces. He works on tracking down bank statements and records of the exact dates they weren't working due to the pandemic. Credit situations, he said, are a more significant challenge that involve running a few 'what if' scenarios to get a range of results. He emphasized that he works closely with his underwriter, having them look through the deal as though the borrower was under contract to make sure that he's operating on solid ground.
As borrowers and potential borrowers across the country get back on their feet and begin exploring homeownership again, Dragovich believes that the biggest mistake originators can make is moving too fast. Loan officers who get excited about a potential client, and rush to pre-approve them without obtaining every piece of needed information can end up with a broken deal and a disappointed client. Originators across the country may be keen to build purchase volume and help hard-hit borrowers get back on their feet and on the road to living their dreams, but Dragovich believes that as originators get excited, they can lose the kind of systematic, problem-solving mindset that's essential to doing this job well.
Even if caution is a watchword, Dragovich also believes that originators across the country need to take time to empathize with their clients. The past year was brutal for so many Americans and as we begin to wake up from the nightmare that was COVID-19, every deal should be approached with an element of humanity.
"You've got to be compassionate for these people, you've got to get on their level, you've got to understand their situation," Dragovich said. "I get a lot of business because I can relate with people. I'm just like them…It's a blessing for them to even be in my office and be giving you the opportunity to work with them. It's about hearing them out, having some questions about their story, and really finding out how are they doing."