It will be helped by $50 million in venture cash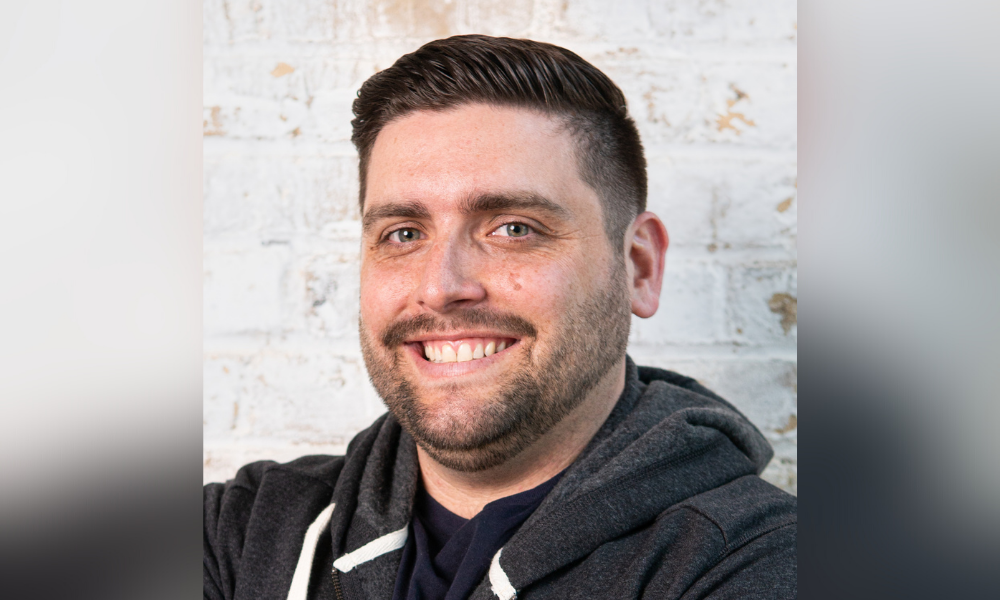 In the months since UpEquity nailed down a $50-million round of venture financing, the tech enabled mortgage company has doubled down on an ambitious goal: to reduce the timespan for a mortgage closing to 10 days.
The Austin, Texas-based start-up claims to have made progress on that goal, using automation technology to chip away the time needed from an average of 50 days to 18. Hitting a 10-day average next is a reasonable goal, insists Tim Herman (pictured), UpEquity's CEO and co-founder.
"Eighteen days is not fast enough for me," Herman said. "I want to be able to guarantee people that we're going to close their mortgage in 10 days.
To get there, UpEquity is using its venture capital round to hire more engineers and loan officers to help advance its core technology and transactional speed. The company closed its $50 million Series B debt and equity funding round in October with investments from S3 Ventures, Next Coast Ventures, BP Capital Management, Alumni Ventures, Gaingels, Launchpad Capital and Early Light Ventures. To date, UpEqity has raised approximately $80 million.
UpEquity debuted in 2019 and employs 90 people. The company describes itself as a mortgage lender that makes mortgage lending more accessible and quicker by making cash offers for customers.
Read next: UpEquity raises $50 million in latest funding round
This is possible, without taking an enormous risk, by using technology such as computer vision and algorithms to automate each task in the process. Humans step in to make "very important" and final decisions. The end-result adds speed and certainty to the mortgage process, Herman said.
Mortgage processes remain outdated, he said, making technology upgrades paramount for longer-term customer ease and satisfaction.
"What happens in the historical mortgage world is… hundreds of documents that you upload sit in a processor's inbox until a processor has the time to open their email, look through it and take pieces of information that are important off the page and type them into another screen," Herman said.
"What our computer vision does [a process known as optical character recognition] is that it actually reads that document itself, and it knows how that information on the page relates to the underwriting guidelines."
UpEquity claims its technology has helped reduce the mortgage closing process down to an average of 18 days – three times as fast as existing averages. The time saved then allows the company to make confident decisions on behalf of its clients.
That "gives us the confidence to make a cash offer on behalf of a client because we know that we're going to be able to get them a mortgage," Herman said.
UpEquity said it conducted about $500 million worth of lending in 2021 for about 1,500 customers, up from $100 million in 2020. The company is currently licensed in 11 states, seven of which are recent expansions: Texas, California, Colorado and Florida, Tennessee, Georgia, Idaho, Oregon, Illinois, Pennsylvania and Arizona.
UpEquity calculates it will handle $1.5 billion in mortgage transaction volumes in 2022.
Herman, a former US Navy fighter pilot, co-founded the company with Lewis Wilson. They were both in the same section at Harvard Business School and became obsessed with the idea that formed the basis behind UpEquity, Herman said.
Prior to Harvard, Herman and his wife were actively involved in buying and selling single-family real estate, and experienced both the challenges and opportunities of the current system.
"We saw all of the ways that home ownership is the cornerstone of the American dream," Herman said. "We saw the security that it provides both financially and physically and emotionally. We saw the upward mobility that it generates, but we also saw all the ways that the incumbent industry is fundamentally 30 years behind and is broken."
Profitability and Venture Capital
UpEquity "creates real revenue" but is not profitable yet, Herman said, due partially to heavy investments in technology and rapid growth as well as geographic expansion.
"What we say is if we wanted to slow the pace of growth or the pace of technological innovation, we could be profitable tomorrow," Herman said. Current plans call for UpEquity to become profitable in the middle of 2023.
One of the things that will help the company reach profitability is raising more venture investment to finance ongoing growth plans. Herman said the company will likely pursue another venture capital round within a year, in the $100 million range.