Agents are rapidly affiliating with company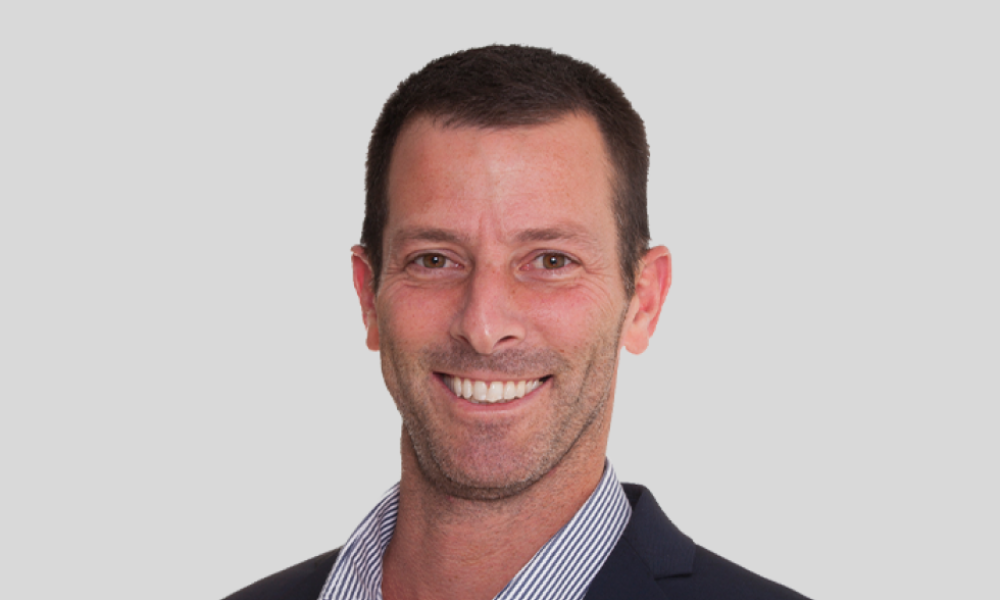 Armed with two acquisitions this year, The Real Brokerage is hard at work developing what it hopes will be a better mousetrap for the consumer mortgage industry.
The company recently paid more than $1.2 million for LemonBrew Lending, a tech-enabled home loan platform that is also a licensed lender in certain states. This follows its January acquisition of Expetitle, which developed technology to simplify the title and eEscrow process. The end goal, according to Real co-founder and CEO Tamir Poleg (pictured), is to incorporate those technologies into his company's real estate brokerage platform, allowing customers to obtain a mortgage and buy a home in one system.
"We [will] take them from 'I'm thinking about buying a home' until closing in a fast, seamless experience," Poleg said. "That's the goal."
Read more: The Real Brokerage lands $1.25 million deal to acquire LemonBrew Lending
Plans call for developing a proof of concept of the combined technology by the 2022 fourth quarter. Poleg said a viable enhanced platform should be released to the public by the middle of 2023.
Puzzle pieces
Real launched in 2014. The company is headquartered in New York, employs 105 people and works with more than 6,000 agents affiliated with its platform in 44 US states and parts of Canada. Real went public in 2020 and has grown steadily since then.
Real's acquisition of Expetitle in January gave it technology that by simplifying the title and eEscrow process reduces errors and saves time. Expetitle's mobile app lets agents navigate the entire closing experience in a few clicks. Bringing LemonBrew Lending on board gives Real the capacity to be a licensed lender as well as a real estate broker, Poleg said, allowing it to capture the broader mortgage process with its services rather than just one part.
"They have the pieces of the puzzle that we did not have at all," Poleg said.
LemonBrew, a technology-backed home loan platform, is licensed to provide mortgage services in 20 states in the US including Texas, California and Florida. While it currently operates as a mortgage brokerage, serving as an intermediary between borrowers and lenders, it is also a licensed lender in 12 states, Poleg noted. This gives it the ability to expand its mortgage platform depending on longer-term strategic needs. As part of the acquisition, LemonBrew CEO Samir Dedhia and 25 other employees are joining the Real team, the deal announcement noted. Real also kept Expetitle's team.
The two acquisitions combined ended up as a "product play," Poleg said.
Plans call for keeping LemonBrew as a standalone entity as the company did with Expetitle.
Multifaceted
Real's platform on its own provides a number of services for agents and brokers that help enhance what they provide for customers.
It is designed to help agents become more productive and boost their earnings from search listings. There's a CRM system that they can access that offers 24/7 support with an AI component. In addition, the platform is a transaction management system that allows agents to draft contracts, send them for review, gather e-signatures and get educated on different topics.
Read next: Our monday.com Mortgage Broker CRM Review to know the benefits and features.
Th platform also enables marketing, so agents can order marketing materials, business cards, yard signs or other materials.
"Everything is customizable, and they can do it on the platform," Poleg said.
Every agent that joins Real gets a personal branded website and app.
There's also a focus on generating a sense of community. Real operates remotely, and its platform helps counter not having central offices with an online community where agents can ask questions, post, share success stories and interact with each other, Poleg noted.
Automation is also a key element of the technology.
"Everything that's being done in the back office of the brokerage, we automate it," Poleg said. "We're 105 employees serving over 6,000 agents, which is an outstanding ratio, and this is due to a lot of software that was put to work instead of humans."
Integrate with agents
Agents who want to use Real's products and services must become affiliated with it and transfer their licenses.
"It means if you're working for RE/MAX at the moment, you have to leave RE/MAX as a broker and join us," Poleg said. "The process is actually very simple, but the decision-making process is more complicated because you as an agent have to weigh all of the different options."
Once agents decide to affiliate with Real, the integration process is simple, Poleg explained.
Agents must fill out a registration form and then their licenses are transferred to Real. After that, the company gets agents up and running on all of its proprietary cloud-based systems.
"It's a process that takes days of educating you what needs to be done and how to get up and running with all of the systems, but it is as simple as that," Poleg noted.
Undaunted
Real isn't immune to the mortgage market volatility but the market slowdown hasn't affected its growth plans, Poleg said.
Read next: Real estate tech platform LemonBrew eyes nationwide expansion
The company saw revenue reach $112.4 million in the 2022 second quarter, a massive jump over the previous year, but its losses grew to $4.2 million compared to $2.9 million in Q2 2021.
"We are not immune to any market changes, but we are lucky to be in a position where our agent count [has grown] significantly," Poleg said. "The trend of adding more agents offset the decrease in transaction volume in the market."
He added that he sees Real as being on solid footing because of the alternative it provides.
"We're in a good position because we created a great alternative and platform for agents and there's a lot of demand, and agents are joining us at a fast pace," Poleg said. "That helps us with any changes in the market at this point."