Deal positions offering of 'push button' ease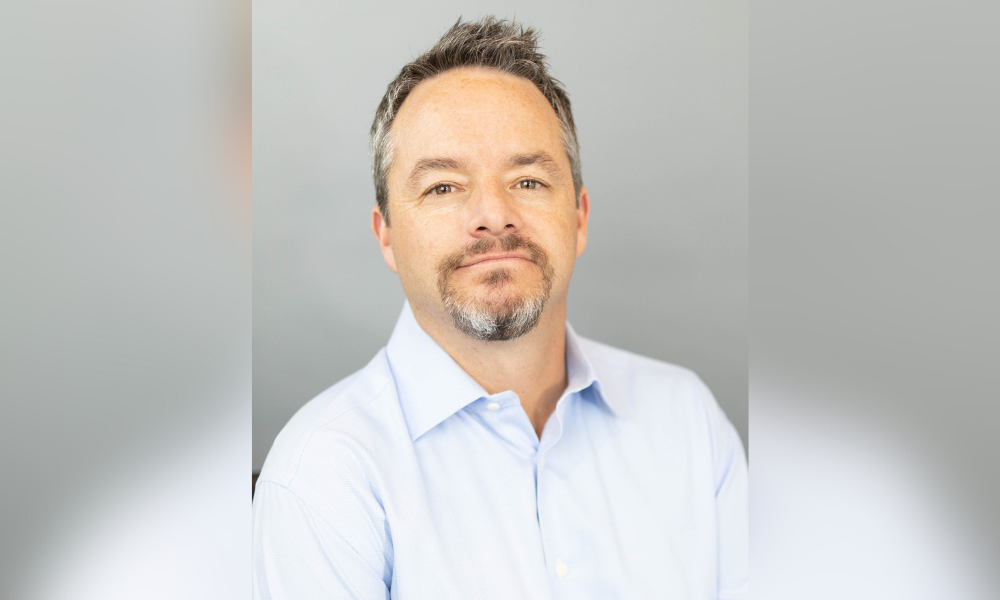 Trumpeting the move as one that ushers in the "push button get mortgage" model that's become commonplace for originations, Mr. Cooper Group Inc. and Sagent M&C LLC announced an alliance promoting the same ease of contact on the servicing side of transactions.
The two firms announced the execution of a definitive agreement under which Sagent will buy certain intellectual property rights related to Mr. Cooper's proprietary, cloud-based technology platform for mortgage servicing. In exchange, Mr. Cooper will receive a 20% equity stake in Sagent, the latter's CEO told Mortgage Professional America in a telephone interview.
The agreement leverages Mr. Cooper's mortgage servicing depth and Sagent's software innovation speed to create the industry's first cloud-native, homeowner-first servicing platform, Sagent president and CEO Dan Sogorka (pictured) told MPA.
Sagent, a Warburg Pincus-backed fintech software company modernizing servicing for America's top banks and lenders, will integrate Mr. Cooper's platform into a cloud-native core and license the resulting cloud-based servicing platform to Mr. Cooper and other servicers, including Sagent's large customer base of banks and independent mortgage companies. Sagent will begin marketing the cloud-based servicing platform to other mortgage companies in 2023.
Read more: Sagent bolsters board of directors
"We believe Sagent's shared vision, technology, and scale execution will help drive Mr. Cooper's strategic growth by giving us the opportunity to bring our combined best-in-class servicing platforms to the industry, ultimately accelerating the future of mortgage servicing software and providing innovative solutions to mortgage servicers and their customers," Jay Bray, chairman and CEO of Mr. Cooper Group, said in a prepared statement. "This agreement also provides us with meaningful efficiencies and allows us to accelerate our development of customer-facing applications that will delight our customers with personalized, friction-free solutions."
In addition to securing its equity stake in Sagent, Mr. Cooper has secured a pair of seats on Sagent's board, to be filled by Bray and Chris Marshall, vice chairman and president of Mr. Cooper Group. Additionally, Sridhar Sharma, chief information officer of Mr. Cooper Group, will be appointed senior technology advisor to Sagent's board.
At first glance, the "push button" move to enhance the servicing of loans may seem in response to the prevailing trends on the origination side. But Sogorka explained the deal dates to 2018.
"Really, Sagent's journey started in 2018 when Warbug [Pincus, a private equity firm] acquired 55% of the company from Fiserv, and really started carving it out with the goal to create a stand-alone leader in mortgage servicing technology," Sogorka said. "I joined in Q1 of 2020 with the thesis that the consumer needed to be placed at the center of the servicing world."
By then, Sogorka had spent a considerable amount of time in origination technology and other tech areas related to mortgages, he said. What he saw on the servicing end of things opened his eyes, he added.
Read next: Mr. Cooper promotes CFO to president
"It was kind of shocking to me that once you got your consumer on to the servicing platform, there really was no engagement other than maybe a monthly bill that came out," he said. "What you saw as a result of that was a hard time to engage with the consumer when maybe things weren't going so good for them, one. And secondly, you had this terrible retention stat for the majority of servicers: Four out of five of their loans turn out refinancing elsewhere. In this strong refinancing market that we've been in that's resulted in a lot of run-off, that's been hard for people to keep up with."
For all practical purposes, that's when the epiphany hit: "Our thesis was if you can really strengthen that consumer relationship with technology you could, number one, be a better servicer – you'd have more communication paths open with your customer and you could retain more business by being there for them when they potentially wanted to refinance or do something else. As a result, your MSRs [mortgage servicing rights] would be more valuable because you wouldn't have as much run-off."
More versatility is ensured by putting technology on the cloud, Sogorka explained. "We've really been focused on that over the past two years as we carved out and moved all our technology to the cloud, which really enables you to do this. The legacy servicing stacks on the main frame were really meant to be accounting systems, and a lot of them don't have the ability to deliver real time data that consumers are used to engaging with in other parts of their lives."
In a prepared statement, Andrew Bon Salle, Sagent board member and former head of SingleFamily Business at Fannie Mae, echoed the sentiment. "America's mortgage servicers must be powered by nimble technology to be heroes to borrowers, stalwarts to investors and stewards of consumer protection to regulators. I believe Mr. Cooper and Sagent are leading this charge in today's market."
Partnering with Mr. Cooper not only adds a top mortgage servicer with more than three million loans as a seven-year Sagent customer, Sogorka said, but also lets Sagent innovate faster than ever for its customers "…to deliver simplicity homeowners expect without compromising on depth servicers require."
"Sagent and Mr. Cooper share a vision of powering borrowers to manage their entire home and loan lifecycle from their mobile devices, and powering servicers to manage every single loan detail for consumers, regulators, investors, and partners," he said. "This shared vision will lead our entire industry into the future."
In a climate where many industry players are pivoting amid an environment of shrinking volume, the Mr. Cooper/Sagent alliance has an air of prescience, Sogorka agreed. While its origins predate the shifting market, its aim of customer servicing in a more tailored manner gains currency in the present environment of heightened uncertainty.
"Today, the vast majority of consumers – while they get a paper bill that they pay every month, and they really don't pay much attention to it. This consumer focus is to give them more of a digital and omnichannel experience that tells them more about their asset, that tells them when it's a good time for them to refinance based on their actual attributes. It really shows them – the word I use about that – that they're known to their servicer. They can say, 'you're actually a customer of mine; I understand your financial situation; I have other tools that can help you; I can help you with financial readiness; I can offer you other products and services.' Different things like that."
It's the difference between being reactive versus being proactive, he agreed. It's impossible to predict the future, but some developments are clear: "Refis are going to slow down, rates are going to go up, MSRs are going to be more valuable, but everybody's got a lot of equity in their home, right? So, the ability to offer home equity services, maybe cross-sell other products and services is going to become more valuable," Sogorka noted. "We're also potentially going to see more, unfortunately, defaults and foreclosures. We don't want to be back in a situation where nobody answers their phone when they get unknown callers coming in. But if you're already engaged you can start seeing those messages and are more comfortable texting on the phone instead of having an uncomfortable phone call with somebody where you don't feel good about yourself or the situation you're in – all those things are going to make it easier to help consumers through what could be difficult times through the rest of this year. We actually feel it's an important time to get ahead of that."
The alliance will create the need to hire some 200 more workers at Sagent, Sogorka said. "We're growing," he said. "We're picking up approximately 200 employees in the Cooper transaction as part of the purchase of their technology stack. This message is really resonating in the industry. We're getting a lot of inbound calls from people who are saying 'this is exactly what I've been looking for.' So I expect we're going to continue hiring pretty dramatically."