It aims to give correspondent lenders greater efficiency, flexibility and speed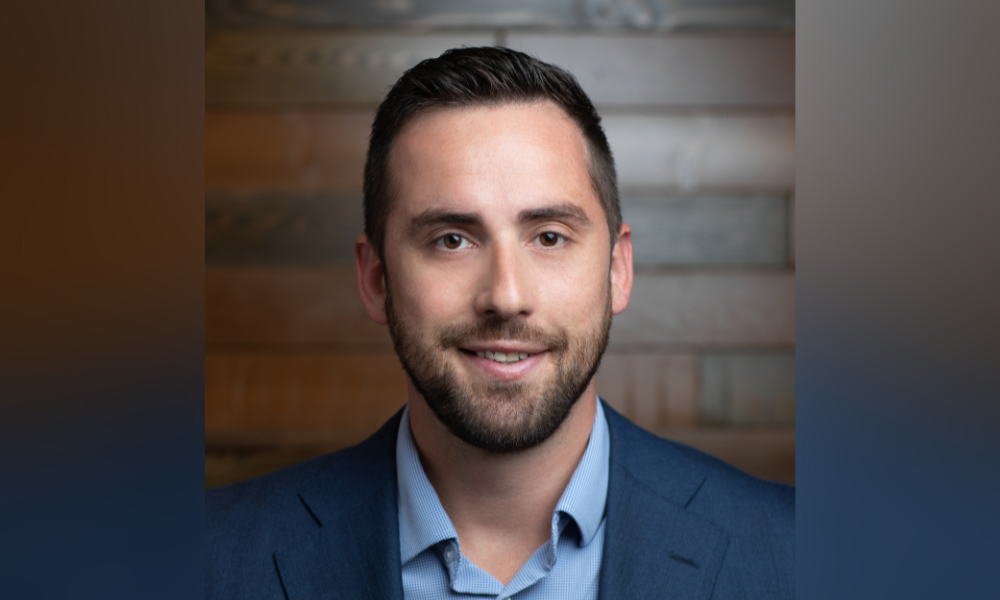 Rocket Pro TPO has launched its Correspondent Assist program, offering non-delegated correspondent lenders additional operational benefits, officials announced this week.
Through the new program, company officials said, Rocket will offer non-delegated correspondent lenders new and "valuable" benefits with the option of using a suite of new tech-driven fulfillment services – in addition to existing platform-supporting correspondent partners. Rocket Pro TPO is the division of Rocket Mortgage working extensively with independent mortgage brokers and correspondent lenders.
Mortgage Professional America reached out to Austin Niemiec (pictured), executive vice president of Rocket Pro TPO, for additional insight. "As a technology company, Rocket created a one-stop-shop for non-delegated correspondent lenders," he said. "There's no need for them to use multiple portals, buy tech solutions or build their own. Correspondents who work with Rocket can offer their clients a boutique, local feel backed by America's largest mortgage lender."
Here's how it works: Non-delegated correspondent lending enables mortgage lenders to control processing, closing and funding while the lending partner (such as Rocket Mortgage) is responsible for the underwriting, company officials explained. After closing, Rocket Pro TPO serves as the investor, purchasing the loan from the correspondent. Correspondent lending occurs when a lender originates and funds a mortgage before selling it – typically to Fannie Mae or Freddie Mac, or a government entity such as the FHA or VA. In turn, these agencies package the mortgages and sell to investors as mortgage-backed securities. In making the announcement, the lender cited figures indicating the correspondent channel closed an estimated $327 billion for the first half of this year, and nearly 74% of correspondent loans that went to Fannie Mae, Freddie Mac and Ginnie Mae in the second quarter were purchase loans.
Niemiec said the new offering was an extension of Rocket's offering of choice for its mortgage broker partners and their clients. To that end, the company now provides correspondent lenders with more options as Rocket underwrites loans, he added.
Read more: Rocket ups limits for conventional loans
From the homebuyer's perspective, the new Correspondent Assist program enables use of Rocket's digital client portal – complete with the partner lender's branding – to apply, submit documents, e-sign and manage the breadth of the mortgage process,, Niemiec explained. After that, Rocket will generate loan estimates, closing disclosures and final closing documents – issuing them to the client through the portal. The new option – similar to the process mortgage brokers use when working with Rocket Pro TPO – potentially eliminates significant costs, streamlines processes and accelerates loan purchases for the correspondent lender, officials said.
Should a lender select the Correspondent Flex choice instead, officials added, Rocket still will manage every aspect of underwriting the loan. However, officials added, the partner lender will handle the balance of the transaction from application to closing – including generating their own disclosure and closing documents. By offering two options, officials noted, correspondents can process loans in the way that works best for their business while still retaining access to key technology and the full Rocket experience.
With the program, partners are provided a dedicated team to support their business and technology to make the process simpler, including the loan origination portal and Pathfinder by Rocket – a mortgage guideline search engine, officials said. Rocket Pro TPO will also lock the interest rate through the clients' signing date and will purchase the loan from the correspondent partner within three to five days after closing, helping the partner's liquidity, company officials added.
Read next: Mortgage buydowns touted as reprieve from soaring rates
The announcement represents the latest move by Rocket to aid its partners. Last month, Rocket emerged as the first lender to raise its conforming conventional loan limits to $715,000. Calling the move a "monumental change" with the potential to improve pricing when compared to high balance loans, the increased cap was designed to give consumers greater access to conventional loans that are far less restrictive than their jumbo counterparts, company officials said at the time. "Every year, Freddie and Fannie update their loan limits and this year we are getting out ahead of it big time," Niemiec told MPA at the time. "The official announcement isn't 'til November, so we're several months ahead here. We wanted to give our partners and their borrowers a big-time competitive advantage."
He hinted the cap could be raised further: "These could actually come out a little bit higher than what we're rolling out today," he said on Tuesday. "We'll find out in November, but we're not waiting. We have the tech built, we have our processes that have been updated and, like I said, we believe this will be a huge competitive advantage to our brokers."