Launched during the initial coronavirus pandemic, it has steadily attracted new members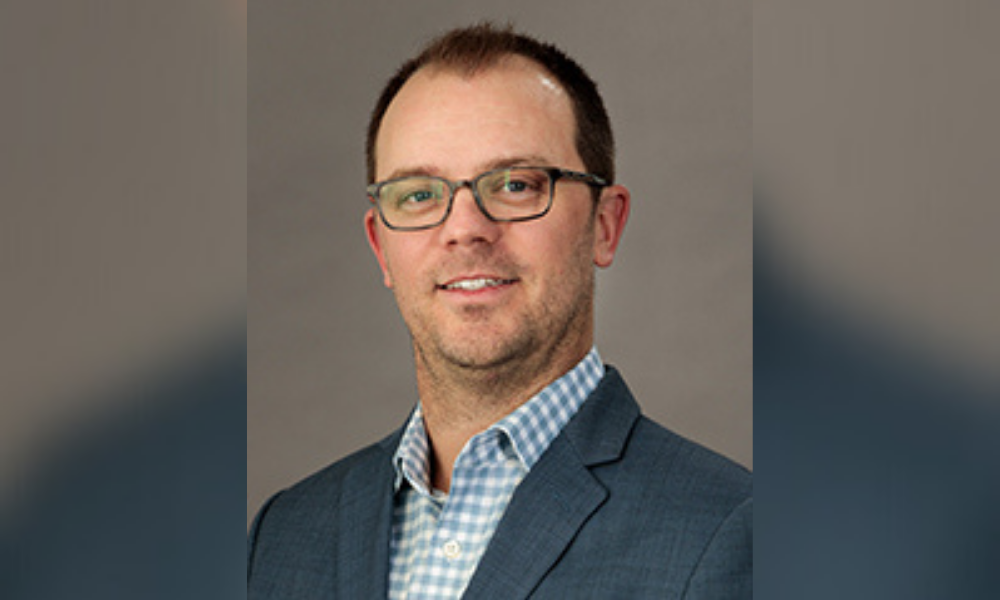 Launched in the early days of the COVID-pandemic, BAM Marketplace – kind of like eBay for mostly agency-based mortgages – is coming into its own.
MCT Trading, Inc. (MCT) launched the platform (the acronym stands for Bid Auction Manager) for lender clients who had otherwise stopped buying certain types of loans during the COVID-19 pandemic. Roughly 30 lenders opted into the initial program. More than 200 loan originators are now taking part as the system continues to expand.
"We crossed the $7-billion mark in loans committed to participating buyers," said Justin Grant (pictured), MCT's director of investor services and BAM Marketplace creator. "It gives you an idea of the scope, of where we're at in terms of participation."
Read more: MAXEX will enhance its exchange operations and counterparty structure
In many cases, crisis breeds innovation, and that was the case with BAM Marketplace, which debuted in 2020 as the coronavirus pandemic was taking hold.
"This got started in the throes of COVID, to really provide a lifeline to our lender clients, primarily the smaller ones that were most impacted," Grant explained. "You had a lot of investors that stopped buying certain types of loans or types of borrowers. Lower FICO scores… they weren't doing a cash-out refinance, investment properties [or] other types of loans, and some investors seemed riskier."
The idea behind BAM Marketplace was to provide some liquidity for these smaller clients and build a platform quickly that would "create some tools" for non-traditional investors. Other target markets: lender originators who normally were selling their loans but wanted to be buyers.
Over time, it became something more.
"We've just found that it's a really great way for bringing together buyers and sellers," Grant said.
Marketplace mechanics
As Grant describes it, BAM is similar to eBay's approach.
Typically, a mortgage originator, after funding a borrower's loan, will sell it on the secondary market if it has no plans to service the loan. As Grant explained, the mortgage company, in turn, could have five investors that might sell to 10 investors, with certain amounts of loans going out for bid regularly, sold to the highest price. Grant argues that this process is limited because buyers or sellers typically deal only with their own universe of buyers, not the larger market that's out there.
The idea with BAM is to create more transparency but also a much open and broader marketplace in which loans can be bought and sold.
Read next: Rhonda Beck, Regional sales director, Mortgage Capital Trading
"A mortgage company might only be selling to five different investors and they'll give five different prices or bids. Through our marketplace, they can also get pricing from all our other buyer participants," he said. "They're not approved counterparty to sell them… but we're at least facilitating the transparency there so that sellers can see if they're missing out on something [and] if there's another, better investor or a group of investors out there who would have better pricing."
Having transparency in the marketplace matters for the participants, Grant said.
"That transparency allows them to quickly identify counterparties that they should be transacting with and that means they're making more money," he added. "Ultimately, they're getting better pricing, [and] they can then offer better rates down to their borrowers."
As Grant describes, the platform has performed well, linking all kinds of buyers and sellers.
"We found it was a great way to bring in buyers and sellers and match them up," he said. "We can have lenders across the company, small and large, banks and non-banks, and the same thing with buyers. Traditionally you might have had to be a bigger investor, and have a lot of capital to become a buyer, and now because we can provide the pool to the smaller guys, we can make it easier for a smaller investor to come in."
COVID-19 and opportunity
BAM's initial launch was a quick one, with pandemic uncertainty informing its development, Grant recalled.
"At the time we were just looking for a minimum viable product," he said. "Nobody knew what was going to happen in the future, so we were concerned about speed."
Covid-19 initially hit in March 2020, and BAM launched just under two months after.
Since then, as BAM has grown, MCT has continued to invest resources into the project. What was intended to provide initial relief has grown into something bigger and broader.
"We're transforming the market," Grant said.