Fintech plans robust hiring through rest of year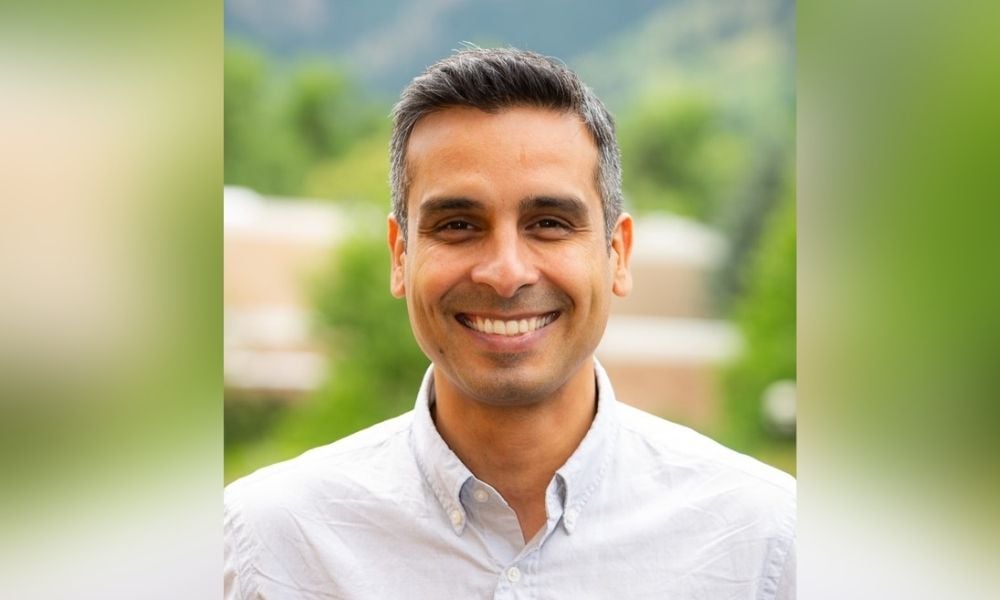 Maxwell, a technology company streamlining the mortgage process, is planning to add considerably to its staff this year.
The New York-based fintech currently employs more than 300 people after a steady hiring spree in recent months. That pace is expected to continue through 2022, according to Rutul Davé (pictured), Maxwell's chief technology officer and co-founder.
"Our plans are to grow," Davé said. "We are likely to grow another 30% to 40%."
Maxwell launched in late 2015, initially in the San Francisco Bay area. It's raised approximately $52 million in venture capital funding so far. Customers include credit unions and community banks – "folks who provide valuable mortgage products in the communities they serve." The company has accumulated about 300 independent mortgage bank clients at this point, Davé said, with a focus on the small to midsize lender market.
Read more: SimpleNexus adds collaboration feature to its digital mortgage platform
Maxwell's core technology is its Mortgage Optimization Platform, a white label platform that helps lenders manage the entire mortgage origination process. The efficiencies that these technologies bring is intended to give lenders a financial edge, Davé explained.
"Our core focus and technology, and the products and services we build, are all designed to give mortgage lenders a permanent disruptive financial advantage in the markets that they serve," Davé said.
Maxwell's initial goal was to address what the founders viewed as a shortfall of easy-to-use technology in the mortgage process.
"The mortgage is one of the biggest… financial transactions in our lives," Davé said. "It was not being served by technology and the sort of user interfaces that we are used to in other aspects of our life. The more we dug into it we realized that it's the lenders… who provide these loan products to borrowers are stuck with technologies that have not been updated for many years."
With that in mind, Davé said, Maxwell built technology with portals easy for borrowers to use (through a point-of-sale interface), but also streamlined processes for lenders.
"We approached that problem that the borrowers face, by providing [products and services] that lenders can use to then, in turn, improve that entire home buying and market experience for everybody involved," Davé said.
The technology
According to Davé, Maxwell's technology has three points of innovation.
The first is its focus on creating an experience for borrowers, lenders and other users "that is simple… and effective and gets the job done." This was key for the company's core focus.
"Having a user experience that you understand, and you find comfortable, where you find clarity and you're able to navigate easily is really important," Davé said. "That's one big area where we invested in from day one."
Maxwell also devoted much of its development to data and information and how to be use and process it.
"That leans into a little bit of data science and machine learning," Davé said, which is meant to help address the volumes of data involving borrower personal information, the loan and the home. This is designed to boost the user experience and lender workflow.
Security is another big component of the platform.
"There's a lot of [personal information], a lot of sensitive data that flows through the system," Davé said. "A core aspect of our technology is security at various levels and making sure that all the data… that exists… and flows through our system is secure and well protected."
Gradual acceptance
As Davé recalled, the company pitched its platform gradually and subtly over time.
"It's not like you go and say 'Hey, we're going to replace everything you have… and solve all of your problems.' That was not an approach that could have worked," Davé said. "We said, 'here's… a problem that you told us is really critical for you to solve, so we are going to give you something that's going to provide you value.'"
Read next: Roostify integrates mortgage platform with LendingTree
Over time, as the company has added more functionality to the platform, it has won over new customers with that approach, Davé said.
Maxwell, meanwhile, is planning to announce a new product launch soon.
The company continues to scale and grow the business, but it is also focused on keeping its budget in line and growing responsibly, especially during a time when the public markets have started pulling back from start-up investments.
"Like any venture funded start-up, our emphasis has not been on profitability. It has been on investing in growth, but with a very clear eye on the business fundamentals to ensure that our burn doesn't outpace our growth," Davé said.