Tech laces together data from multiple sources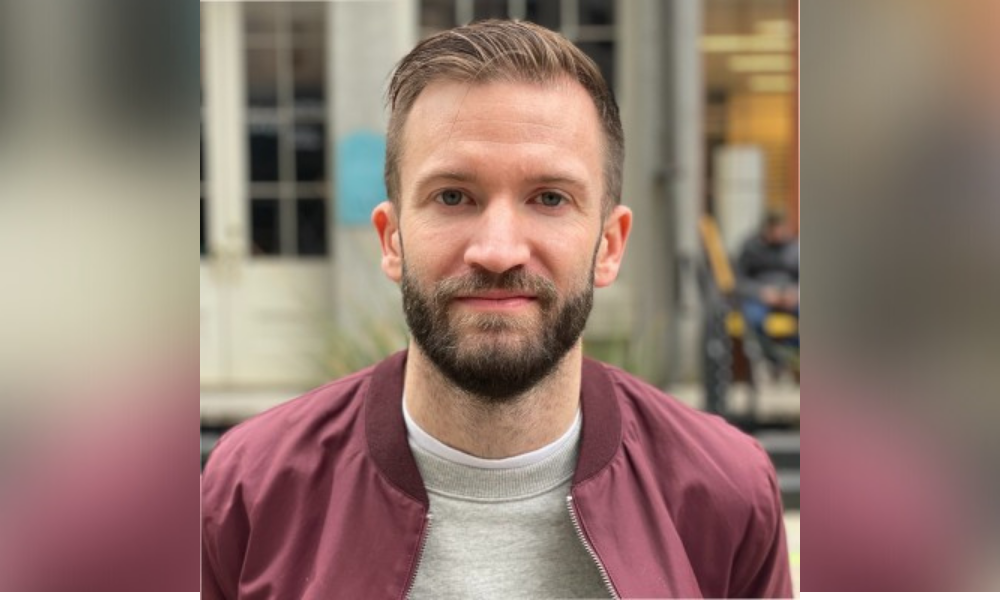 Cherre (pronounced like the fruit) is poised to expand its real estate data connections platform into Canada, the UK and more of Western Europe through the rest of this year.
The expansion, following Cherre's $50-million venture funding raise almost a year ago, shows the New York-based fintech company's technology approach is continuing to bear fruit.
Cherre's concept is straightforward and to the point.
"We've pulled together public third party [data] and internal data sources for our clients so they can make better investment and underwriting decisions," explained Kevin Mattice, pictured, Cherre's chief product officer, who also mentioned the company's expansion path over the rest of 2022.
Cherre's clients include large commercial real estate investors, lenders, and underwriters.
Read more: Reonomy sells CRE data platform in $202 million deal
"We also, specifically within those organizations, work with the technology teams," Mattice added. "That may be the engineering team, the data science team or the front of the house with asset management, acquisitions or underwriting."
Cherre's clients benefit from having the company make data connections because their data today is pretty much disconnected across the organization.
"They'll purchase data from multiple third parties. They'll have Excel files, different internal databases, internal applications, and it's scattered throughout the organization, making it real difficult to automate or do historic tracking and benchmarking of any of their data in one centralized location," Mattice said.
That reality creates inefficiencies and leaves investors, lenders and underwriters slower to market, Mattice noted, which lessens competition.
"When it comes to the world of real estate investment, you want to be fast to market with more data than your competition and make better decisions" on market-based actions, Mattice said.
Partnerships and how it works
Cherre uses artificial intelligence to clean up data sources in order to bring them together, giving customers a bigger, more holistic view of the market and their portfolios. It also has new "unmasking capabilities" as well, letting customers figure out identities of the otherwise anonymous owners of land parcels. The goal is to make the real estate process more democratic and facilitate off-market deals, the company has said.
The ultimate goal for the process is to create "one single source of data "for the entire organization, Mattice said.
First, the cloud-based platform ingests data from public sources, third party providers or internal client datasets a company has. The platform runs different standardization services to develop consistency for name and address information and conducts a geospatial standardization of data. Once that is all available, Cherre builds its knowledge graph – a compilation of every relevant public data source that helps point to owners behind anonymous properties and identifies connections across different sources of data for those properties, Mattice said.
Read next: ATTOM adds building-permit data to its platform
Then, Cherre delivers the data through GraphQL, an open-source data query and manipulation language for APIs (which allow different platforms and systems to talk to each other). The GraphQL API allows for access to all of a client's data sets through a single API.
There are also a number of algorithms and analytics that run on top of the knowledge graph, Mattice said.
Cherre created a network of more than 100 third-party data providers that helps expand the reach of its data gathering process, Mattice noted.
"When we partner with those providers, we pull the data in once, we model it, we standardize it, know what it looks like [and] make it available in our products," Mattice said. "When our clients are licensed to that third-party data, it's a matter of hours to turn that data set on and have that available."
That means working with the product implementation doesn't take very long. Without that built-in data sourcing, clients would have to build that pipeline themselves, a process that Mattice said can take weeks or months to accomplish.
Customers can link up with Cherre's platform with an annual pricing model paid monthly over two or three-year contracts. Pricing is based on the number of data sets connected through the platform, Mattice said.
Growing steadily
Cherre to date has raised $75 million in venture capital financing since it launched in 2016 through the efforts of L.D. Salmanson, CEO and co-founder; and Ben Hizak, co-founder and COO. It employs 110 people and counting. Plans are to hire 30 to 50 more people this year, in areas including machine learning and data science.
The company has been among the "first movers" for the type of work it does in the industry, Mattice explained.
"We help educate the industry… and our clients on what's possible. A lot of times before now, the industry realized that data was important and that data was necessary in order to have a competitive edge… so the industry went out and purchased a bunch of data. Then came the struggle of what we do with all this data," Mattice said.
Cherre has found a way to answer that by connecting, warehousing and standardizing the data, Mattice said, and then building intelligence on top of it. Its customers, he added, are learning now how to make the data work for them.
"I think they are realizing what's possible now that all of that data is available," Mattice said.