Startup just passed beta testing and is raising more money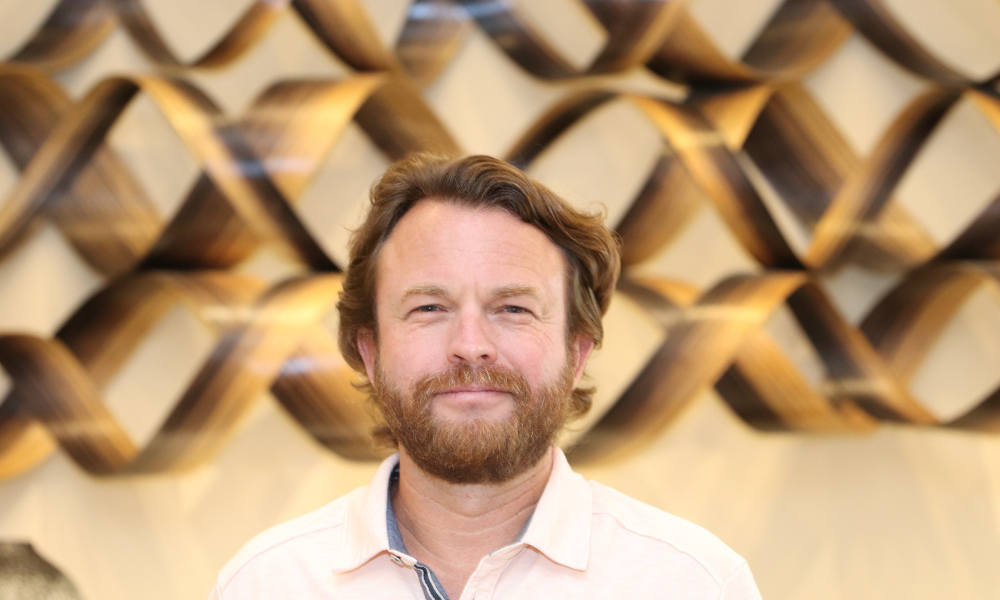 Fresh off successful beta testing and early financing, Bee is planning to raise more money over the coming weeks to support further development of its mortgage app.
The Florida-based company's app relies on data automation, blockchain, machine learning and AI to process up to 80% of origination data without ever having to talk to a loan officer. (The company's formal name is Bee Mortgage App.)
Plans call for raising about $8 million in formal seed funding within the next three months, according to co-founder and CEO Curtis Wood (pictured).
Bee disclosed earlier in June that it attracted $2.5 million in initial investor interest after a successful beta test that demonstrated the app's ability to process a full application with verified income and assets in under nine minutes, with no loan officer involved.
The investor interest came through Stonks, a platform backed by Andreessen Horowitz that lets startups showcase their products for investors during demo days. Its investment will help Bee finish its product development with e-closing capabilities, hire mortgage staff and seed the Florida market before formally launching the mobile mortgage app in the 2022 fourth quarter for Florida buyers.
Read more: Mortgage app volume grows along with refi activity share
According to Wood, the beta testing lasted about six months and has generated progress.
"We have a pipeline of buyers right now," Wood said of what has been a private beta testing. "We're not advertising for it. The purpose is … just to work out the bugs in the software and to perfect the user experience before we launch later this year."
Bootstrapped
Bee bills its primary product as the first Web3 mortgage app for homebuyers. Web3 is a concept calling for a new iteration of the world wide web based on blockchain technology.
Launched in April 2019, Bee bootstrapped for about 18 months and now employs roughly 14 full-time people along with some part-timers.
Wood himself has been a part of the mortgage industry for several years but previously worked in mobile app development. With the switch, he soon realized that mortgage technology was outdated, particularly loan origination software that dated to the 1990s.
"The user interface, the design, the actual production was still very human capital intensive," Wood said. "Coming from a mobile app development background, I instantly realized that this is the reason why the mortgage market has not been disrupted by mobile yet like almost every other sector has."
All on the phone
Simply put, the app is designed to help homeowners get a mortgage entirely on their phone.
"You never have to talk to a loan officer and it is built for people who want to do business on their phones," Wood explained.
Technically the company operates as a mortgage broker that has an app for its customers to use. It has partnerships with "a handful of banks" so far, Wood said, allowing customers to link up with the bank that offers them the lowest mortgage rate.
When customers apply through the system, the app runs critical data sets through its process. At the point customers submit a W2 or pay stub, or declaration page of having homeowners' insurance, human review is no longer part of the equation.
"Instead of having a human review it we have a software program that uses AI and machine learning to read the data to process it, checks for fraud and basically does the same function that a human being would do," Wood said. "That's how we're automating the steps within origination."
The company is also in the process of building its own loan origination software to enhance its offerings. Wood described it as all-encompassing.
Read next: Mr. Cooper introduces mortgage management app for homeowners
"The app can take a pre-approval letter, a full pre-approval, in about eight and a half minutes … with verified income and assets. That's built out. We've tested it," Wood said. "What we're building out right now and we're fundraising for is for mortgage processing – everything that happens when the file goes into processing through closing."
The target audience
Bee targets younger buyers – particularly millennials.
"They are heavy mobile users. Their adoption rates for personal finance apps are higher than any other group, and so we're positioning to be alongside other easy to use mobile apps that are already… sitting on their phone," Wood explained. "We're positioning as … an Uber for the mortgage industry."
Broader than that, Wood said, Bee is trying to add to society by positively impacting the wealth gap.
"The wealth gap is a generational problem and through every recession, every pandemic, there is a certain portion of society that is disproportionately, negatively affected," Wood said. "Our mission is to use Web3 automation to make home ownership more affordable … to get people that are getting squeezed out [and] offer them lower rates so they can get into homes."