It seeks to democratize home-buying process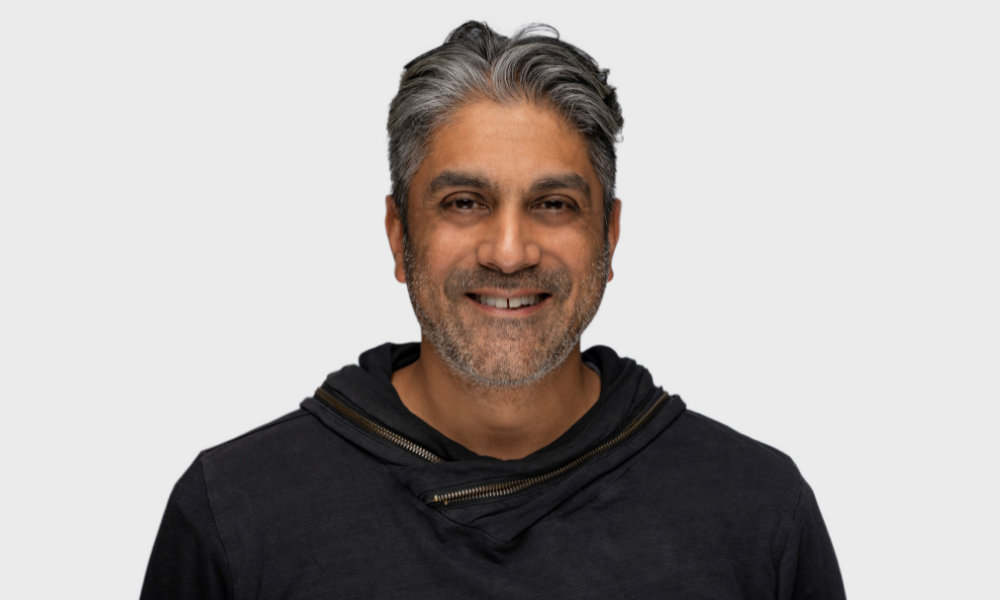 So-called "power buyers" have proven themselves to be industry disruptors in leveraging their balance sheets to buy homes on behalf of customers in the form of all-cash offers. Yet increasingly, the ever-growing industry niche is seen as anathema to homebuyers, along with local realtors and lenders, the former often competing for homes against investors and the latter increasingly shut out of the sales process altogether.
Enter Ribbon, seeking to empower the everyday consumer rather than investors. In a recent interview with Mortgage Professional America, CEO and co-founder Shaival Shah (pictured) explained how buyers are forced to use other power buyers' hired agents and mortgage lenders, which removes local real estate agents and lenders – many of them women or people of color – from the homebuying process.
Read next: Unleash the power and knowledge of the renovation loan
Ribbon did not coin the term "power buyer," but was the first to market with the model at its founding in 2017. "The problem we saw in the market at the time was consumers were consistently losing to all-cash offers in the market," Shah said. "And it makes sense, because on the other side of the equation is the home seller and the home seller is looking for certainty in the closing. Because they're often looking to go buy a new home, so they don't want to take on any risk."
But now, the company wants to heighten efforts to "democratize" cash in home transactions for everyday buyers in half of the US by the end of this year. That mission will be aided by its recent $150 million Series C and over 15x platform growth.
Buyers deserve choice, Shah said, along with access to the best real estate agent for their needs, financing options and an overall great home-buying experience. Especially for first-time homebuyers, frustration mounts when seeing the tendency of investors to swoop down and buy homes – often aided by power buyers.
"The company's mission is to make home ownership achievable," he said during a telephone interview with Mortgage Professional America. "That requires two things: For the everyday family to have the rite of passage of home ownership in their local community and to create a resounding local business community. We believe very strongly in the importance of the local agent and the lender as part of that transaction. They're critical advisors to the consumer."
Read next: Mortgage tech company eyes expanding broker channel
The inspiration for his twist on the "power buyer" model has personal origins. Shah described his parents' difficulties in securing the American Dream of home ownership after emigrating from India in the 1960s.
"They had spent 10 years trying to earn into home ownership – building credit, a down payment, working multiple jobs – and they finally got enough scraped together for a down payment, and got their credit up," he said.
They were declined because banks back then often wouldn't approve loans in certain communities, Shah said. After mentioning his plight at work, his co-workers collected $30,000 to buy the home outright – eventually elevating his parents from a low socioeconomic demographic to a low middle class rooted in their home's home equity value alone.
Shah suggested he wants to help other first-time buyers like his parents: "We will take a mortgage-eligible consumer who may have a pre-approval letter from their local lender, we'll automatically upgrade them to an all-cash offer, we'll automatically underwrite and value their home before they have a third offer on the home," Shah said. "All of this can be some same day; we have a lot of technology and process for this. Working in conjunction with their lender and the realtor, they'll make an all-cash offer backed by Ribbon even though they're going to purchase their home eventually with a mortgage. This significantly enhances chances of winning and provides certainty for the buyer and the seller."
Andrew Bouery, a VA buyer in metro Atlanta, described his experience in purchasing his home using Ribbon. "Everything started changing up," he said, describing the process after his real estate agent suggested using Ribbon. Before that, he said, he had embarked on spirited rounds of house hunting only to have others bid $30,000 to $40,000 above asking price. "It was very easy, and made everything so simple. It was an all-cash out offer with no contingency plan," he added, noting how he was able to buy his first home in about a week's time.
The 24-year-old active duty Armed National Guard member now is the owner of a 2,000-square-foot, two-story, four-bedroom home, recently moving his mother in as roommate.
Such narratives distinguish buying a home from other transactions in life, buttressing Shah's resolve to democratize the system, he suggested.
"Some people look at real estate as an economic pot of gold – a $30 trillion market, and probably the last horizon as far as tech disruption," he explained. "But it's unlike any other experience that we go through. It's not booking a car on Uber, this is not buying something on Amazon. This is very, very emotional. These are both rational and irrational decisions, and they're very considered. And I believe communities need more people and companies that respect the consideration of that transaction and taking the time and energy to do the extra work. So that was the inspiration for why we built not just the product, but the business model."