Renovation loans can help borrowers beat competition from other buyers and investors for a property, but only if originators go the extra mile to educate everyone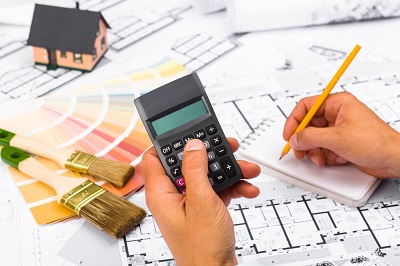 One of the biggest issues in the housing industry is the lack of available homes that are attractive in terms of location, design, and price. When a borrower can't find a home that meets these needs, they tend to postpone their purchase, sometimes indefinitely.
Renovation mortgages bundle together the cost of the home with additional funds for repairs, streamlining the payment process for the home buyer. Approved repairs can range from minor touch-ups to major enhancements such as a kitchen remodel, or the rehabilitation of properties which are in dire need of reconstruction.
One of the most popular programs for this type of mortgage is the FHA 203(k) loan. For the third year in a row, Homebridge has led the nation in FHA 203(k) renovation mortgages. Jamie Zeitz is a mortgage originator and the southeast renovation manager for Homebridge, and says that the awareness of renovation loans has increased across the real estate spectrum, from real estate agents to borrowers.
"These loans aren't just for foreclosures or dilapidated properties. They are great for homes that are in desirable areas, but less than ideal condition in terms of amenities and design. Renovation mortgages are perfect for homes coming from estate sales, or are being sold by older homeowners who want to downsize," Zeitz said. "You can't change a home's location or school district, but a reno loan can change the home."
Borrowers are also often up against investors when it comes to finding affordable properties in desirable locations. 203(k) loans can help borrowers compete against other borrowers as well as investors.
"Established investors want to put as little effort as possible into their acquisition, and often have the resources to outbid first-time buyers on new construction and other the desirable homes on the market," Zeitz said.
Benefits extend beyond the first-time homebuyers. Zeitz has noticed a rising interest in Fannie Mae HomeStyle renovation loans with move-up buyers. Just like with new buyers, many existing borrowers have realized that the ideal move-in ready home is a bit out of reach, but with a renovation mortgage, they can make the jump up.
Despite the increased interest, Zeitz doesn't think that mortgage originators are aren't representing the product well enough to their clients, particularly in markets where the focus is on new construction. The truth is that for all the interest and talk about renovating, the interest in these products vary based on market conditions.
"In some regions, we're experiencing a resurgence in new constriction, so many lenders are shifting their focus to the low-hanging fruit. New construction opportunities aren't always there, so if you put all your efforts into one area, you may very well come up short later," Zeitz said.
An originator's job would be much easier if they could only focus on new construction and refis and offer their clients the simplest loans to originate. Those aren't necessarily the products that give the client the most value, however. They also aren't necessarily the products that position the originator as being an expert in the space and providing added value to the transaction.
"If you want to set yourself apart professionally, you need to provide a high level of service to your customers, and that includes offering more than just cookie-cutter options," Zeitz said. "It takes a very knowledgeable agent to not just mention these loans exist when showing homes to buyers, but also explain how they work. They need to be creative and able to explain how these loans work. Simply saying, 'these mortgages are great for fixer-uppers,' just won't cut it."
Originators who have deep relationships with their real estate partners help them get more business by educating them about renovation loans. Empowering the agent to understand the power of these products leads to agents who empower borrowers, and who can convey the true possibilities when they're out viewing properties with buyers.
Zeitz said that his team actively hosts educational events on renovation products, and adds that there's no reason why a real estate agent or an originator should not proactively be offering renovation products to their customers if a home may need minor or significant improvements.
"There is a lot of value to be had in being able to offer customers renovation products and deliver them as seamlessly as we would a less complicated loan. It takes effort on behalf of the lender, but that is the difference between acting as a resource for your customers, and just showing up each day to push paper," Zeitz said.